Analysis Topic: Housing Market Price trends
The analysis published under this topic are as follows.

Friday, August 31, 2007
A few weeks back I did a special edition of my radio program 'Beat the Street' during which I discussed the recent problems in the subprime mortgage markets and the credit arena in general. The broadcast lasted nearly 30 minutes and covered maybe half of what I wanted to talk about, and left unanswered was my opinion of the culprit in the subprime mortgage mess.
To really get at the answer, we have to look at, challenge and either uphold or repudiate some of our assumptions about the roles of the various players and where their motivation comes from.
Read full article...

Read full article...
---

Friday, August 31, 2007

Larry Edelson writes: The subprime mortgage meltdown and real estate collapse in this country is a mess. No doubt about it. And there are lots of lax mortgage brokers and bankers to blame.
In the months ahead you're going to see their shenanigans exposed … class action lawsuits filed by the dozens … and even some big chiefs getting hit with criminal charges and eventually jail time.
Read full article...

Read full article...
---

Friday, August 31, 2007
This week, Larry Kudlow and others strongly chastised Bernanke for his failure to read the writing on the wall and urged the Fed Chairman to quickly slash the Fed Funds rate. Methinks the pundits doth protest too much. For years, Kudlow, who practically coined the term "Goldilocks economy," has dismissed with scorn suggestions that the American economy was anything less than ragingly healthy. If our economy is really so strong, why does he call so loudly for the artificial stimulus of a significant rate cut?
Read full article...

Read full article...
---

Friday, August 31, 2007
Mike Larson writes:I've written a lot about the housing and mortgage crises, and what they mean to your investments. But I'd wager that many of you are homeowners with mortgages, too.
Some of you may even be trying to buy or sell residential property right now. And if you're like me, you probably know of at least one or two folks having financial troubles because of the housing crisis.
Read full article...

Read full article...
---

Thursday, August 30, 2007
Susan C. Walker of Elliott Wave International writes: Remember that catchy love song that Frank Sinatra made popular in the 1960s, "The Best Is Yet To Come"?
"The best is yet to come and, babe, won't that be fine?
You think you've seen the sun, but you ain't seen it shine."
At the risk of mixing musical metaphors and styles, it looks more like the sun has deserted us right now in the financial markets, and we're about to see "The Dark Side of the Moon," the title of Pink Floyd's 1973 smash album. With the subprime mortgage problems reaching farther and farther out to touch hedge funds, U.S. and European banks, mortgage companies and money-market funds, what we're going to experience sounds more like "The Worst is Yet To Come."
Read full article...

Read full article...
---

Friday, August 24, 2007
PIMCO's William Gross is now calling for a fiscal policy bailout for the U.S. housing market debacle rather than a monetary policy bailout (see
"Where's Waldo? Where's W?"
). On the surface, Gross's arguments seem to make sense –
on the surface
. Gross argues that even a cut in the federal funds rate of several hundred basis points might not lower reset rates on adjustable-rate mortgages enough to prevent the massive looming foreclosures. In addition, Gross argues that such an injection of Fed-created credit could be the catalyst for a run on the dollar, which, in turn, would probably prevent 15-year or 30-year fixed rate mortgage yields from falling enough, if at all, to prevent massive foreclosures.
Read full article...

Read full article...
---

Wednesday, August 22, 2007
With U.S. mortgage defaults up 90+% from a year ago, collapse of U.S. mortgage market is being felt around the world. U.S. housing starts have fallen to a ten year low, and are headed lower. Financial infrastructure that fueled this speculative bubble is being dismantled. Rate is important, but so is means of funneling money to borrowers. Mortgage financing system begins with mortgage brokers at front end. Mortgages then travel through layers of investment bankers till ultimately residing in portfolios of gullible investors around the world.
Read full article...

Read full article...
---

Wednesday, August 22, 2007
The Credit Crunch has been hitting the UK Mortgage Sector hard as many easy credit mortgage deals have been removed from the high street shelves in recent weeks. Despite central bank actions to ease financing terms and increase liquidity, this does not address the real issues of illiquid mortgage related bonds and expectations that the UK Housing Market will slump on the back of a surge in foreclosures.
Read full article...

Read full article...
---

Saturday, August 18, 2007
" The only unchangeable certainty is that nothing is certain or unchangeable ." ~ John F. Kennedy
I have two sons in college and therefore work for a living, so I'm not one of those pundits able to crank out daily or weekly market updates. Then again, the credit implosion/liquidity crisis/asset deflation scenario is so assured at this point, I feel obligated to weigh in a bit more frequently.
Read full article...

Read full article...
---

Saturday, August 11, 2007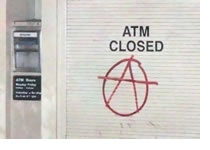 Unless you've been living under a rock, it is apparent that there will be no summer bounce in housing. This comes as a grave shock to those that are entwined like a ball of yarn with the housing industry. We've created an entirely new generation of folks that think housing equity equals housing wealth. All of us have anecdotal stories of friends, family members, or ourselves tapping into home equity for vacations, consumption purchases, or using the HELOC to pay off other credit cards. The simplicity of getting money out of your home is so easy it is frightening.
Step one , you call the bank.
Read full article...

Read full article...
---

Wednesday, August 01, 2007
Driving to a meeting, I tuned into a show called House Calls on a local FM talk radio station. The show centers on real estate investing and taking calls (massively prescreened) from the public. Whenever I'm in the car on a Saturday morning driving with the gorgeous California sun, I usually tune into this station to see what the media and the public are saying about the housing market. I've listened to this show for a very long time. And I can tell you that last year they were cheerleading Southern California housing like you wouldn't believe. Any caller mentioning the word "bubble" was painted as a tinfoil hat wearing bubblelista. Fast forward one year to summer 2007 and they are giving the advice of investing out of state for cash flow properties. Sounds like the strategy I've been purporting since the beginning but why mince words, these are the experts.
Read full article...

Read full article...
---

Monday, July 30, 2007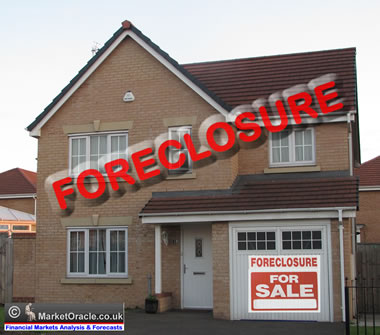 One of the most widely read books on money and investing has to be Robert Kiyosaki's Rich Dad, Poor Dad, which is a unique economic perspective developed by Kiyosaki's exposure to two "dads," his own highly educated father, and the multimillionaire eighth-grade dropout father of his closest friend.
Read full article...

Read full article...
---

Saturday, July 28, 2007
The Research Company that Predicted Current Real Estate Woes in 2005 Unveils New Online Course on Real Estate Trends
Elliott Wave International, the world's largest market forecasting firm, has just released it's much-anticipated online investment course on real estate trends, entitled Learn to Anticipate Real Estate Trends – For Buyers, Builders, Bankers and Brokers .
Read full article...

Read full article...
---

Saturday, July 28, 2007
We can learn a lot from the social sciences especially in analyzing the current housing bubble. Many may see very little connection between housing and social science but behavioral economics and marketing have much to do and say regarding our current environment. This is particularly relevant in analyzing the current housing market because we are in a bubble; and by definition something in a bubble does not follow conventional rules.
Read full article...

Read full article...
---

Thursday, July 26, 2007
House price growth stalled in July, bringing annual growth back down into single digits
A rise in interest rates to 6% is firmly on the horizon, but weak household income growth and mortgage payment shocks highlight the risk of monetary overkill
The Housing Green Paper is a welcome step on housing supply but, as the recent flooding shows, the challenges ahead are substantial
Read full article...

Read full article...
---

Saturday, July 21, 2007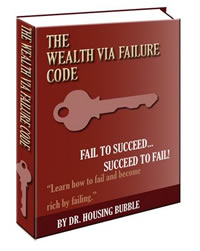 I'm sure many of you already read the article about The Real Estate Prayer Luncheon in Florida where a group of hopeful agents prayed that the housing slump will end. I actually think this is a great idea to resurrect the housing market. So in light of this, I am going to pray that my new book coming out called The Wealth via Failure Code will be a major success. I'm praying that all of you will buy it. Since we are living a surreal housing environment, I figure writing a book with Orwellian themes will tickle many of your fancies.

Read full article...

Read full article...
---

Monday, July 16, 2007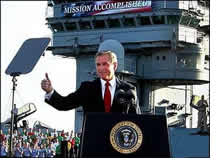 It is said that the definition of insanity is doing the same thing over and over and expecting a different result. If we adhere to this definition, housing pundits must be clinically insane because since the middle of 2006 we've been hearing rhetoric of "yes, today we've reached bottom." Amazing how these folks live on one way streets. During the past seven years, each new record high was welcomed and when asked if this was a peak most would respond that the sky was the limit. No end in their immediate future. If up to them, housing would appreciate 20% each year until the end of time.
Read full article...

Read full article...
---

Saturday, July 14, 2007
I first reported publicly on October 28, 2005 that the housing market was at risk of having completed a long-term cyclical top. At that time I posted a couple of housing indexes, gave the key levels to watch and said that any such break would be a major indication that the housing market had indeed topped. This break did in fact occur with the decline into the following intermediate-term cycle low and I know that along the Gulf Coast, housing has been dead ever since.
Read full article...

Read full article...
---

Sunday, July 08, 2007
Mike Larson writes : The house down the street with the overgrown lawn and the cracked kitchen window …
The rowhouse stripped of its copper piping and filled with filth …
The cheap listing on your block, the one offered for thousands less than any comparable home …
Read full article...

Read full article...
---

Saturday, July 07, 2007
As we are witnessing the mortgage debacle unfold in California, there are other parts of the country that felt very little impact by this seven year credit bubble. For the most part, this bubble has been isolated to coastal metro areas. Not uncommon in beach locales, housing in prime locations always yields a commanding price in the market. But to what extent? Actually to the extent the market can sustain the price, sellers will ask for Pollyanna if they have the inclination they will get it. Yet this desire for higher and riskier mortgages has added fuel to a housing craze unparalleled in history.
Read full article...

Read full article...
---