How Does Credit Repair Work?
Personal_Finance
/
Credit Cards & Scoring
Jan 24, 2021 - 02:39 PM GMT

Anyone who has had bad credit in the past will know how difficult it is to apply for a credit card, get a loan, or purchase a home. However, there are several things we can do to improve our credit rating. One of the most talked about ways of improving your credit rating is to hire a credit repair company. These companies claim that they can improve your credit rating in return for a fee. But is this even possible? Keep reading below to find out all you need to know about how credit repair works and whether a credit repair company can help you: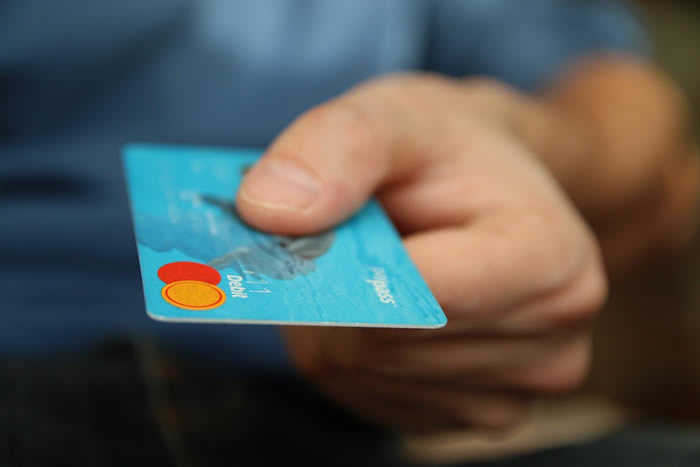 In simple terms, credit repair is the process of removing inaccurate information or mistakes from your credit report. Errors or mistakes on your credit report can have a huge impact on your credit score and they're more common than you'd expect. In fact, research has shown that roughly one in four consumers find errors on their credit reports when they check them.
There are several reasons why you need to rectify the errors or inaccuracies on your credit report. For example, they may be stopping you from getting the loans or rates you deserve. The errors on your credit report may also keep you stuck in your old home or old car, or they may limit your access to different types of credit.
Although mistakes on credit reports are common, they're often hard to find. However, with some detective work, or by hiring a credit repair company to help you out, you'll soon be on your way to improving your credit score.
How Does Credit Repair Work?
Credit repair involves either hiring a credit repair company to address or fix negative hits on your credit score, or choosing to do it yourself. Although lots of people try and improve their credit score without the help of professionals, this isn't always advisable. This is because looking for errors can be time consuming and difficult.
However, if you want to do it yourself, it is possible. You will need to spend time reviewing and analyzing your credit report before drafting a letter and submitting it to the credit bureau. Once the credit bureau receives your letter, they have 30 days to inspect the inaccuracies. They are then required to send you the results of the investigation. If the credit bureau believes that your credit report is accurate, they will inform you of their decision. Disputing any incorrect information or errors on your credit report could improve your credit score.
Why Hire a Credit Repair Company?
If you feel that there are errors or inaccurate information on your credit report, then you have the right to dispute this information for free. However, as we mentioned above, this isn't always as easy as it sounds. Many people find it easier to hire a credit repair company to help them through this process. While these companies don't have any special privileges or rights when it comes to disputing the information on your credit report, they can help you navigate your way through the difficult process.
If you don't want the hassle of reviewing or analyzing your credit report yourself, then you should consider hiring an experienced credit repair company. They will do all of the hard work for you e.g., they will access your credit report, check it for false marks, analyze the causes of these marks and try and remedy them for you. Some of the other jobs they might complete include:
Negotiating with creditors – they will talk to creditors to see if they will remove derogatory marks such as missed payments, tax liens, bankruptcy, or charge-offs
Dispute errors – they will dispute things like accounts that don't belong to you, inaccurate information, and incorrect personal information
Sending cease and desist letters – they will send these letters to any of the creditors who've not updated the credit report correctly
Credit repair companies will attempt to get information removed from your credit reports in return for payment. They communicate with the credit bureau on behalf of their customers to try and delete false information from a credit record or modify it to make it more favorable to the customer.
There are many reasons why you should consider hiring a credit repair company instead of trying to do this work yourself. Not only can they spot mistakes more quickly, which can save you time, but they also have more experience.
Does Credit Repair Really Work?
This is a question that has been asked numerous times by consumers whose credit score is less than impressive. One of the main reasons why individuals ask this question is because they're looking to get their financial life back on track, and credit repair can help.
Although many people believe that credit repair couldn't possibly be the magic eraser it's advertised to be, after reading the reviews from past customers and listening to the stories, we've realized that credit repair does work, as long as the items on your credit report qualify for dispute.
Credit repair can work to remove some undesirable items from your credit report; however, it cannot work on every item. Essentially, credit repair is the process of disputing items on your credit report that are inaccurate or unfair on your financial history. Filing disputes against any false data listed on your credit report can help you to stop this false data being used against you in lending decisions.
It's important to remember that credit repair is not an easy way to get rid of legitimate debts or fairly earned derogatory credit report marks. If you file a claim against a legitimate debt, it will be rejected by the credit bureau.
Whether you're trying to apply for a loan, purchase your first home or do anything else that requires you to have a credit check, you may already know the importance of having a good credit score. Having a good credit score is important because most banks, building societies and loan providers are unwilling to lend money to people who have a poor credit rating.
However, there are several ways we can improve our credit ratings e.g., by making sure we pay our bills on time and closing any unnecessary and unused accounts. Another great way is to contact a credit repair company. These companies will help you to repair your credit rating by finding any false information or errors on your credit report and disputing them on your behalf. If you want to improve your credit rating, then make sure you find out how credit repair can help you.
By Sumeet Manhas
© 2021 Copyright Sumeet Manhas - All Rights Reserved
Disclaimer: The above is a matter of opinion provided for general information purposes only and is not intended as investment advice. Information and analysis above are derived from sources and utilising methods believed to be reliable, but we cannot accept responsibility for any losses you may incur as a result of this analysis. Individuals should consult with their personal financial advisors.
© 2005-2019 http://www.MarketOracle.co.uk - The Market Oracle is a FREE Daily Financial Markets Analysis & Forecasting online publication.

Only logged in users are allowed to post comments.
Register/ Log in