Money Management, Financial Literacy and Investments for Beginners
Personal_Finance
/
Financial Education
Nov 05, 2020 - 03:42 PM GMT

Money management is so fundamentally important you would think everyone would take care to make sure they were fiscally responsible. However this is absolutely not the case. It makes sense to learn how to manage your money from an early age and certainly teaching children to look after money early on responsibly will reap great benefits in their later lives.
Of course as you get older you will have more to worry about than just your pocket money. There will be rent or a mortgage, credit cards, pension plans, bills, several bank accounts possibly, an IRA or an ISA if you are in the UK. All these things can seem daunting and if they are not managed properly can go from feeling like you are swimming against the current to a much worse feeling of drowning.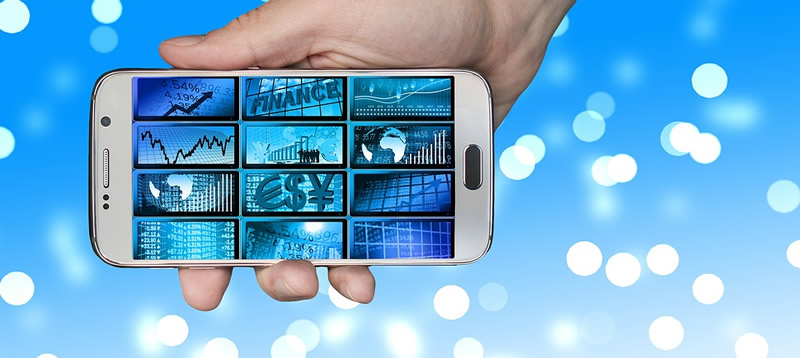 Luckily there are some basic rules to learning how to manage your money and once you have these basics you will be on your way to becoming financially literate. Once you understand finances properly you can then consider investing. Perhaps you want to try investing in stocks or perhaps you just want to save with a bank.
What is Financial Literacy?
Financial literacy is simply the ability to understand how money works. Basic financial literacy lets you understand how to manage money, budget properly, manage and pay off any debt you have, meet financial obligations and make investments. It can also help you avoid financial fraud.
Budgeting
Creating a budget is the first step to managing your money and a very important one that cannot be ignored. It may seem difficult at first to set and stick to but in the long run it will help you to save money for future goals and to pay off any debts you have.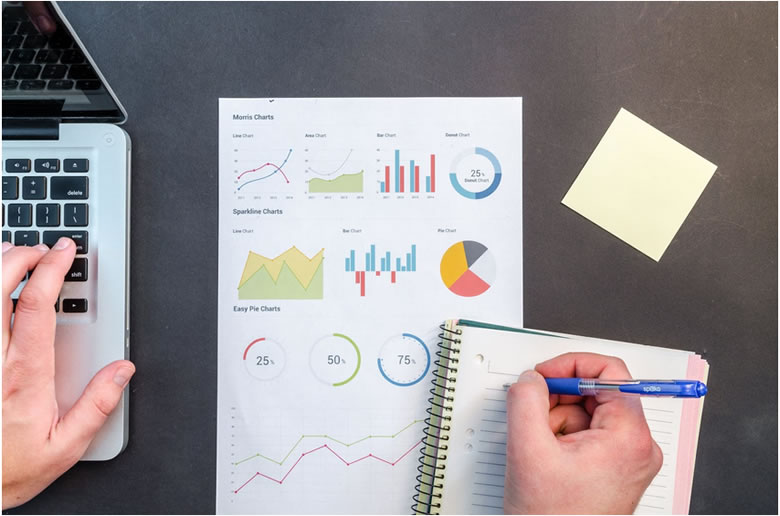 Understanding your expenses
Many people couldn't tell you how much they spend every month if you put them on the spot. This is a problem because how do you manage your budget if you don't know how much you are spending? Luckily it is not too difficult to get on track with. Keep all the receipts you recieve for all your out-goings. This means groceries, restaurant bills, takeaways etc. Keep your utility bills and statements for credit cards and your bank.
By adding up all the receipts not only do you see how much you are spending but you can see where too. You may see that you are spending money on unnecessary items and this can help you budget better and keep track of your cash. If you find it difficult to keep track then you can look at a number of expense tracking apps to help.
Understanding your income
Unlike your expenses you no doubt know how much you make each month unless it varies greatly. To manage your money properly you need to assess your income against your expenses or outgoings. If you end up in a positive number then all is well and you are spending less than you make which can be saved or used towards clearing debt. If however you end up with a negative number then you will need to make changes or you might find yourself heading towards debt. Look at your expenses and decide what you don't need and reduce your spending.
Improving your finances
So you understand very basic money management now. Set yourself a budget and stick to it. Monitor your expenses carefully and cut out unnecessary outgoings or reduce them when needed. Check your income against your outgoings and adjust wherever necessary to make sure you are always in the black.
There are some other things you can do to help you on your way to financial health.
Paying off debt
It is all too easy to bury your head in the sand when it comes to debt, in fact many people do. Unfortunately taking the ostrich approach will only lead to disaster. If you have a number of debts such as a loan and a couple of credit cards then consider consolidating them into one. This could mean less interest and also means only one payment to meet each month. If you have a credit card then look to make at least the minimum monthly payment on time each month. Ideally if you can afford to make a higher payment and enjoy watching the balance shrink. Pay off high interest debts first or preferably don't use them in the first place. Payday loans are notorious for high interest so concentrate on getting rid of these if you have any. If you are finding yourself spiralling into debt then there are many organisations that can help such as Citizens Advice if you are in the UK.
Saving and investing money
Now you have your finances squarely under control you can consider what to do with your spare cash. Should you save the extra money or try investing?
What is the best way for you to make your money work for you and create a good return? You will need to understand a few other financial terms and there are many things to consider but one aspect you need to look at is APY. Annual percentage yield is the rate of return that your investment will give you compared against what you originally invested. Put simply this is how to calculate APY, if you put $5,000 into an investment and one year later you earned $500 on this then your return is 10%.
Determining where to invest your money would take more space than is available here and there are many places you can learn about investing in stocks but for a start trying to save 10-15% towards your retirement. It may seem a long way off and not a very exciting thing to do with your money but that 10% will add up considerably by the time you retire.
Emergency savings fund
Another area you should consider before you look to start investing properly is setting up an emergency fund. Once you have paid off your debts and reduce your credit cards down to one for emergencies you can use a savings fund instead of high interest borrowing to get you through small unexpected disasters.
Summary
Money management is a very important area of everyday life and should be learnt early. Following these basic rules will allow you to be responsible for your money, minimise debts, save cash and then look for investments. When you are ready to invest money then seek out professional investment advice and consider the risks between savings accounts, buying shares and property investment. You should also consider your short, medium and long term goals.
By Sumeet Manhas
© 2020 Copyright Sumeet Manhas - All Rights Reserved
Disclaimer: The above is a matter of opinion provided for general information purposes only and is not intended as investment advice. Information and analysis above are derived from sources and utilising methods believed to be reliable, but we cannot accept responsibility for any losses you may incur as a result of this analysis. Individuals should consult with their personal financial advisors.
© 2005-2019 http://www.MarketOracle.co.uk - The Market Oracle is a FREE Daily Financial Markets Analysis & Forecasting online publication.

Only logged in users are allowed to post comments.
Register/ Log in