The Advantages and Disadvantages of Debt Consolidation
Personal_Finance
/
Debt & Loans
Nov 27, 2018 - 12:56 PM GMT

Have you ever been in a position where you owe a friend some money, then you borrow money from someone else to pay that friend who is following you up? That is the same case that we will be discussing in this article.

At Market Oracle, we are all enthusiastic about finances and investments, and we will be telling you about the advantages and disadvantages of debt consolidation.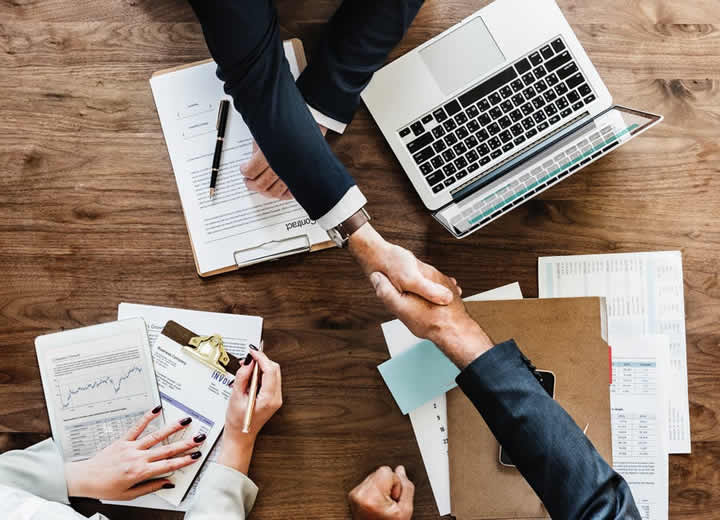 So, what is debt consolidation? This is when you combine several loans into one and pay it at once. Typically, it involves taking a single loan and paying off the smaller loans. Here, you will only be making one monthly payment instead of the multiple loans you would be paying off. It is believed that making one payment is easier and manageable compared to when you have multiple payments to make.

Nonetheless, it shouldn't be confused with debt settlement. One good thing about debt consolidation is that you will pay your debt in full without having a negative consequence to your credit score.

Before we explore the pros and cons of debt consolidation, you should know that debt consolidation can be offered through secured and unsecured loans.

Secured and Unsecured Debt Consolidation Loans

Secured loan in debt consolidation is when you have a property to act as security for repayment. For example, when you take a mortgage loan, you will have your house as the security for repayment of that loan. In case you don't repay the mortgage, the mortgage holder can foreclose on your house to settle the loan.

On the other hand, unsecured loans are based only on your promise to settle the loan without having any property to secure it. A credit card is one example of an unsecured loan. The negative side of unsecured loans is that they have high-interest rates since they are riskier for the lender.

With that being said, let's look at the pros and cons of debt consolidation.
Advantage: One Easy Payment
There is nothing to dispute about the debt consolidation when it comes to the ease of payment. If you know you only need to make payment for one bill every month in the house, you can be sure of making the payment without failing.

If you were making multiple payments, you would end up paying huge interests if you cannot pay off an individual debt. However, debt consolidation allows you to pay off all your credit cards and other loans at the same time. In turn, this would slash the high interest that you would pay on credit card debt.

In most cases, the interest rate of debt consolidation loans will be lower than that of credit cards.
Advantage: You Spend Less Money on Debt Every Month
Consolidated installments don't only make it easy to pay them. Also, they help you to spend less on a monthly basis as you pay off the debts. Debts paid separately will end up sucking up a lot of your money.
Advantage: No Negative Effect on Your Credit Score
The fact that you are making one payment for all your debts means that you are less likely to miss it. As you enjoy low-interest payments, you will most likely have a better credit score. Nonetheless, this is not a guarantee since you will have to make payment if you want to better your credit score.

If you don't make payments as expected, your credit rating will still go down. Merely taking a debt consolidation loan doesn't automatically mean that your credit score will improve. For that, ensure that you make timely payment if you want to get a good credit score.
Disadvantage: Collateral Might Be Needed
Debt consolidation might be good, but it is not accessible to everyone. You may be needed to have some form of collateral that will assure you of getting the consolidated loan. You may be needed to have a second mortgage on your house or even a lien against your household furnishings or car.

Most of the companies offering the consolidated loans will not give you a loan unless you have collateral. If you fail to pay the loan, you risk losing your home, car, or household furnishing.
Disadvantage: Might Be an Expensive Option in The Long Run
Yes, you will combine your loan into one, but you've got to dig a little deeper in that. If you consider the fact that paying a debt consolidation loan will take between 10 to 20 years, you'll notice just how expensive it could be. Throughout these years, the interest is piling up, which means that you will spend more on the debt in the long run.
Disadvantage: No Debt Relief Assured
Debt consolidation might combine all the debts into one, but that doesn't mean that you will be debt-free as such. It is only that the smaller short-term debts have been combined into one large long-term debt. It only combines your debts instead of reducing them. For that, the over-indebted consumers will not find debt consolidation beneficial in any way.
Disadvantage: It May Lead You into Further Debt
Some people might sit back and relax perceiving that they have offset their debt with a debt consolidation loan. Nonetheless, if you continue accessing your old credit cards, you could fall into further debt if you are not careful.

Also, debt consolidation helps to combine the debts into one, which could help you save money with reduced interest rates. However, this will still leave you with a large monthly payment to offset. Some people can even end up having a problem paying one large loan, especially if you have a problem paying off a few small loans.

Generally, debt consolidation can be a wise choice for those that owe more than they can handle. Nonetheless, you can always opt for other options like filing for bankruptcy, getting a consumer proposal, or going for credit counseling. Only go for a debt consolidation loan when you really need it.

Always ensure that you go for the right debt consolidation company for you to get a good deal. Before you pick a specific company, ensure that you review its features accordingly. Luckily, here is a review of the best debt consolidation companies you should consider going for.

So, are you in a hefty debt crisis? Will you be going for a debt consolidation loan? Feel free to share with us.
By Ronny Martelli
© 2018 Copyright Ronny Martelli - All Rights Reserved Disclaimer: This is an paid advertorial. The above is a matter of opinion provided for general information purposes only and is not intended as investment advice. Information and analysis above are derived from sources and utilising methods believed to be reliable, but we cannot accept responsibility for any losses you may incur as a result of this analysis. Individuals should consult with their personal financial advisors.
© 2005-2019 http://www.MarketOracle.co.uk - The Market Oracle is a FREE Daily Financial Markets Analysis & Forecasting online publication.

Only logged in users are allowed to post comments.
Register/ Log in