Central Banks' in Tatters- Facts are Stubborn Things Part II
Interest-Rates
/
Credit Crisis 2008
Apr 14, 2008 - 09:13 AM GMT

The ALADDIN'S lamp of Central Banking coming FULL Circle - If one is inclined toward general agreement with the notion that the pinnacle of power in the world is the power to create money, - then one must hastily conclude that; the government-aligned private organizations of central banking cartels, whom fund all of the worlds imperial centers of power, – must then be held as the absolute mightiest of powers, whom preside at the highest seat of omnipotent influence over a vast array of interconnected relationships across the entire global landscape.



If one further accepts the premise that all power tends to corrupt, and that absolute power tends to corrupt with far greater certainty – one is then compelled to make the natural assumption that central banking cartels would inherently possess an inordinately high level of probability in harboring substantial tendency toward hatching steady streams of pervasive intrigue and corruption throughout their tenures.
Harmfully adding to their mystique, central banks often maintain a level of autonomy from the governments to which they contract or have been granted charter in the delivery of their product and service.
The most obvious product and service central banks peddle - are their exclusive charter agreements with select governments in securing that government's official authorization to lend it money, and for acquisition of absolute monopoly franchise in the manufacture and management of the associated country's legal tender system.
Astonishingly, in addition to the grant of such omnipotent monopoly franchise, governments have somehow been compelled to grant central banks broader powers to regularly meddle and tinker with the supplies of money they create, the amount of credit they make available to various entities, the freedom to adjust various terms and rates of interest, and the liberty to directly intervene in their financial markets at will, or upon any perceived necessity to do so.
To briefly digress with regard to the United States, it is somewhat bewildering when one pauses to consider why congress, whom by the legal authority of its constitution possesses the power to coin its own money and regulate its value , would find it compelling instead, to borrow money on the credit of its Nation, under willful contract with a separate entity, to which it is then obligated to pay back with interest.
Clearly, it is necessary for governments to establish a uniform medium of exchange for its citizenry, and also for the purpose of fairly and effectively trading their surpluses with other agreeable nations. Should for whatever reasons beyond our comprehension, governments find it necessary to borrow money at interest from a central bank vs. creating their own - free of usury, so be it. We entrust that such reasons may be of practical necessity, though we are not certain what those reasons might be.
However, it is inarguably NOT a necessity for governments to then grant central banks a much broader set of unchecked elaborate authorities, which embody the express supreme power to impose critical influence on either sovereign or global economic endeavors, or the express authority to execute direct covert interventions amid a sovereign nation's supposedly free financial market.
In light of the culminating malaise in the credit, currency, and financial markets, we thought it may be illuminating to view the collective product of central banks through the prism of their respective fiat currencies in relation to the price of gold.
Adopting a National Currency and Banking System
The ways and means by which various governments do so – is quite illuminating as to the equitable and fiscally prudent manner in which various nations embark upon dealings with neighboring countries, and the manner in which such nations responsibly steward fiduciary prudence over the interests and future destinies of their respective populations.
One would naturally assume, that in order to engender full faith in any given government and the credit worthiness of its treasure, that the medium of exchange, or legal tender such governments elect to adopt, would be comprised of a currency medium that is stable in its value, and possesses a durable, reliable, and sustainable metric of equal weight and measure.
Shockingly, ALL modern-day legal tender manufactured by central banks around the world, have no such stability or metric beyond the decree to which those governments whom endorse its issuance approve, and upon the day-to-day faith and confidence that such currencies will be accepted as legal tender in exchange for goods and services whom its citizenry relies upon for planning their futures, and in providing for the sustenance of their day-to-day survival.
Who's the Boss
Central banks have been carefully positioned to exist as private legal entities, somewhat separate and independent from the governments they serve, and sometimes defined as quasi-government entities so as to in part, avoid plausibility of any partiality relative to specific political influence in setting their autonomous monetary policies.
If one is to rationally assume, that Governments, under which such central banks have been contracted to serve, assuredly have formidable, if not a complete and vigorous oversight control over the central banking entity to which it has awarded such momentous monopoly franchise, - one must inarguably conclude that the private, quasi-governmental separation status of political impartiality, is likely to be revealed a complete farce.
If in truth however, governments do NOT possess any meaningful power and oversight over their respective central banking entities; one must then be compelled to conclude that the central banks themselves, that have the upper hand in command and control of the governments who are deeply indebted, and wholly dependent upon them for survival.
In this frightening scenario, desperate governments who are in perpetual dire need of money and credit to finance their operations, and to provide reasonable opportunities for their citizenry - must naturally bow in total subordination to the central banks will at every measure and turn of events.
We suspect it is in part, for this very reason of extreme and dangerous vulnerability, that that the framers of the American Constitution issued congress the power to coin money - regulate its value, and to fix its standard weights and measures.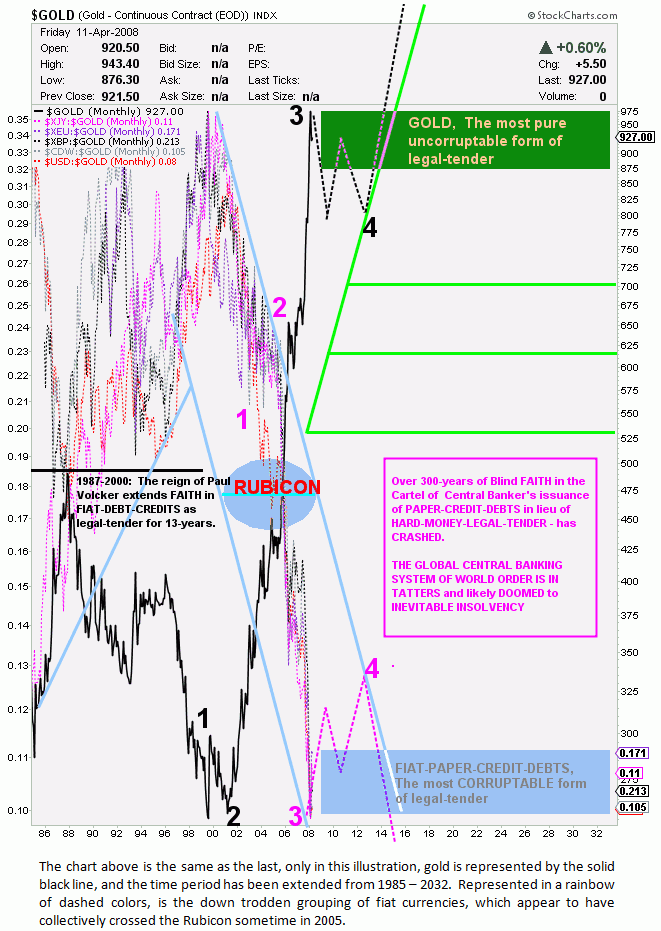 The Founders Original Intent
For all of the fair and noble wisdom to which the framers' valiantly labored in providing constitutional safeguards and provision to protect against such dangers, at this present moment in time, one has no other choice but to rationally conclude, that since Hamilton succeeded in defeating Jefferson and Madison in passing a string of policies associated with his rather ambitious and intriguing assumption act , which set the stage for the first central bank of America; This particularly regrettable brand of evil has prevailed against the greater good, inherent in the founders' original wisdom.
In the years following Hamilton's economic architecture of intrigue, there were numerous episodes of strident dissent, which led to banking wars, upheavals in trade and commerce, the legal tender act of 1862, and ultimately, to a series of constitutional legal tender cases heard by the Supreme Court.
In the first of such cases in 1870, the Supreme Court held that paper-money violated the United States Constitution. Two subsequent cases were heard in 1871 and 1874, which regrettably reversed Hepburn v. Griswold in 1870.
In 1886, George Bancroft , an eminent philosophical historian of the ages, prepared a brilliant 40-page essay on Judicial Power and Unconstitutional Legislation in response to the legal tender cases reversing the Supreme Courts original findings.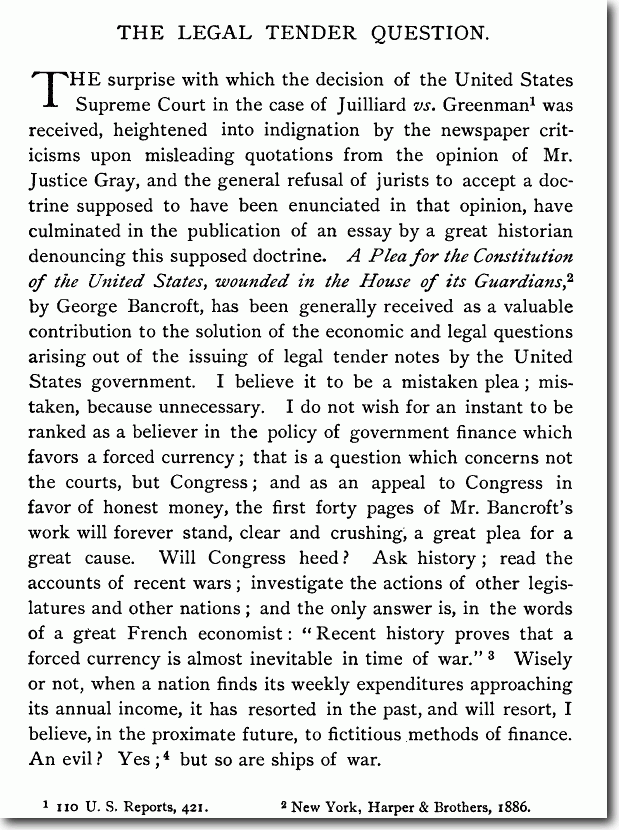 Introduction
Good money must have an intrinsic value. The United States of America cannot make its shadow legal tender for debts payable in money without ultimately bringing upon their foreign commerce and their home industry a catastrophe, which will be the more overwhelming the longer the day of wrath puts off its coming. Our federal constitution was designed to end forever the emission of bills of credit as legal tender in payment of debts, alike by the individual states and the United States ; and it will have that effect, if it is rightly interpreted and firmly enforced.
Bancroft's Complete 40-page Essay AN ABSOLUTE MUST-READ CROWN OF GENIUS
To set the subject in the clearest light, it will be proper to trace the history of American bills of credit until they were abolished by Massachusetts and Connecticut; to revive the memory of the great struggle for their suppression by the separate colonies or states to the end of 1786; and to ascertain what decision on paper money was made by the constitutional convention, and accepted, one by one, by every state. It will then be the time to examine the new interpretation of the constitution by the present court; and ask after the defenses of the people against the revolution with which they are threatened.
Fractious tidbits OLD and NEW:
RECENT HEADLINE
Fed Weighs Its Options in Easing Crunch
"The internal discussions are part of a continuing effort at the Fed, similar to what is under way at foreign central banks, to determine its options if the credit crunch becomes even more severe. Fed officials believe the availability of such options largely eliminates the risk of exhausting its stockpile of Treasury bonds and thus losing its ability to backstop the financial system, as some on Wall Street fear."

RECENT HEADLINE
Chavez Muses About Buying IMF Gold
"Look at how the U.S. Empire must be in unimpeded decline, that the International Monetary Fund ... is selling its crown jewels," Chavez said during a speech at a military parade. "The International Monetary Fund is selling what gold it has left to be able to pay salaries," Chavez said. "We could give a loan to the Monetary Fund. ... We could buy some gold bars. ... I think they're selling gold cheap." Chavez spoke as the IMF and World Bank were holding weekend discussions in Washington . One proposal on the agenda would trim 15 percent of the IMF's staff and sell about US$11 billion (euro7 billion) in the institutions' vast gold reserves. A vociferous critic of the U.S. government, Chavez also has long opposed the policies of the IMF and the World Bank. He called the IMF "the financial arm of the empire."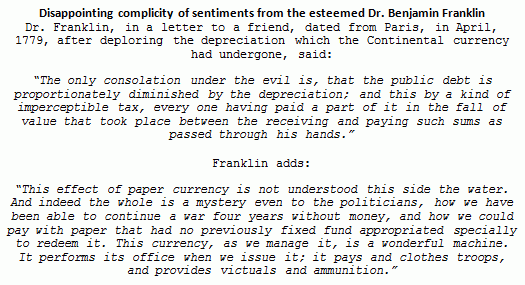 Conclusion
No doubt this too, is indeed a most interesting time in which we live. We are by no means suitably equipped to offer any speculation of merit, as to how such a vexing set of entanglements may begin to equitably become unraveled amid the complex daisy chain to which they so fragilely cling.
Perhaps at some future flashpoint of enlightenment, our species will be collectively compelled to appoint such endeavor, to a council of universally embraced and globally renowned scholars of varied notable disciplines. Their universal mandate may perhaps consist of extracting, and equitably interpreting from the archives of world history, all of the learned wisdom of ages.
ith equitable dissemination of such knowledge, their task would be to transcend all partialities, and apply such wisdom with an astute, incorruptible collaboration, to form a universally equitable framework of resolutions, designed to bring an end, once and for all, to the centuries of world violence, envy, hatred, greed, and injustice, to which humankind ignorantly insists upon perpetuating from one generation to the next, since the time of antiquity.
Trade Better / Invest Smarter...
By Joseph Russo
Chief Editor and Technical Analyst
Elliott Wave Technology
Email Author
Copyright © 2008 Elliott Wave Technology. All Rights Reserved.
Joseph Russo, presently the Publisher and Chief Market analyst for Elliott Wave Technology, has been studying Elliott Wave Theory, and the Technical Analysis of Financial Markets since 1991 and currently maintains active member status in the "Market Technicians Association." Joe continues to expand his body of knowledge through the MTA's accredited CMT program.
© 2005-2019 http://www.MarketOracle.co.uk - The Market Oracle is a FREE Daily Financial Markets Analysis & Forecasting online publication.

Only logged in users are allowed to post comments.
Register/ Log in