Classic Cars the Fun Antidote to Money Printing?
Currencies
/
Fiat Currency
Apr 21, 2013 - 07:19 PM GMT

Malcolm Frost writes: It was Winston Churchill who famously reminded us, "destiny calls and we must obey". Well, at the very least, us lesser mortals must comment. So fingers and keyboard come together to put electronic pen to screen on an issue of great potential importance to all car lovers: "motoring during monetisation". So what exactly do we mean by "monetisation"? Well, to put things more crudely, we are referring to sneaky debt-default by governments various. By now we should all know the form. Politicians of every hue have run up levels of debt that can never be repaid (or can they?). Similarly, consumers are literally awash with red ink having paid ridiculous multiples of income for housing and having indulged in probably the biggest orgy of consumption in history.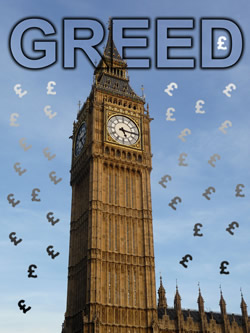 Unfortunately with debt there is an incontrovertible truth – it always gets paid. Yet it does not necessarily get sorted by the person or entity who did the borrowing in the first place. Of course, if the distressed debtor is a mortgagee, or someone who owes money on a car or other goods and chattels, the lender can force foreclosure and 'repossession'. Especially on house its rather a nice little arrangement. Money arguably gets created out of thin air, under our system of fractional reserve banking, and then gets foisted on Joe Public who frequently fails to understand that it is the liquidity associated with money creation that drives prices up – not prosperity. If things start going wrong in a big way there is no need to ravish your balance sheet by marking down the value of all those properties whose price your 'debt-money' artificially inflated in the first place. Also it would be so damaging to the carefully choreographed imagery of your caring, sharing, banks to be seen expelling large numbers from their homes. Gadzooks no! Surely, there must be an alternative way to get the debt repudiated that sounds respectable and, above everything, saves the bankers skins.
Enter 'quantitative easing' that rather bizarre sounding process that is suggestive of someone trying to surreptitiously relieve themselves of troublesome flatulence whilst at a sophisticated dinner party. The essence (if readers will excuse the pun) is to get away with the whole business without anyone noticing. In this the more adroit of politicians are fortunate to have available the observations of the famous British economist John Maynard Keynes:
"Lenin is said to have declared that the best way to destroy the Capitalist System was to debauch the currency. By a continuing process of inflation, governments can confiscate, secretly and unobserved, an important part of the wealth of their citizens. By this method they not only confiscate, but they confiscate arbitrarily; and, while the process impoverishes many, it actually enriches some. The sight of this arbitrary rearrangement of riches strikes not only at security, but at confidence in the equity of the existing distribution of wealth. Those to whom the system brings windfalls, beyond their deserts and even beyond their expectations or desires, become 'profiteers,' who are the object of the hatred of the bourgeoisie, whom the inflationism has impoverished, not less than of the proletariat. As the inflation proceeds and the real value of the currency fluctuates wildly from month to month, all permanent relations between debtors and creditors, which form the ultimate foundation of capitalism, become so utterly disordered as to be almost meaningless; and the process of wealth-getting degenerates into a gamble and a lottery."
Lenin was certainly right. There is no subtler, no surer means of overturning the existing basis of society than to debauch the currency. The process engages all the hidden forces of economic law on the side of destruction, and does it in a manner which not one man in a million is able to diagnose."
Well around the world contemporary politicians seem desperate to debauch their currencies. Japan is the latest example, which could mean less expensive imported cars for New Zealand as the Kiwi Dollar remains relatively strong. So is money really safe anywhere? We've just seen the shenanigans in Cyprus and good old NZ has been leading the pack with this "Open Bank Resolution" business. In short, if your bank gets into trouble you could wind up with a nasty financial haircut. Gold, of course, has been a traditional hedge against uncertainty and the printing press but "oh boy" look at the recent price massacre of precious metals.
So where should a person turn if they want to domicile some money outside of the banking system whilst keeping control of the loot. Of course, classic cars spring to mind. What better place for a gentleman, or lady, to place their funds than into a piece of history that they can actually enjoy. Too often investments sit there sterile and tedious offering only the hope of some income and, perhaps, a capital gain. Classic cars offer so much more. The visual excitement, the noise, the utility and, perhaps, a financial return. Better still there is no counter-party risk. The vehicle sits in the garage, carefully protected from the elements, and it is under your direct control. No risk of "bank-holidays", "bail-ins", and goodness knows what else. Better still, if prices for your particular marque fall so what? You can still climb in and head off to some tranquil spot and have a picnic or, if the weather is no good, enjoy doing a bit of maintenance. Try doing that with a share statement or an annual report. Even gold & silver coins are only good for looking at – or scowling at when the price plunges. Granted, some fine numismatics or artworks might take your mind on a pleasing journey but they can't actually take you and some good friends from A to B.
At the original Carcodgers website we did a piece on the E Type Jaguar back in October 2011. Interestingly, we had been able to find some pricing data going back to 1972. It was one of those "if only moments". Click here to see how little E Types were going for in London back then – just before Edward Heath started printing all those pounds. Now politicians globally are cranking up the money creation machine again. As Mark Twain famously reminded us, history may not rhyme but it certainly tends to repeat. Perhaps its time for a classic car?
Malcolm Frost
Carcodgers is a New Zealand based motoring website where "old values meet modern motoring". We have previously published on issues of oil prices and other cost drivers for car owners. The objective of the site is to inform, to entertain, and to allow motorists to drive more economically during troubled times.
© 2013 Copyright goldsilverworlds - All Rights Reserved Disclaimer: The above is a matter of opinion provided for general information purposes only and is not intended as investment advice. Information and analysis above are derived from sources and utilising methods believed to be reliable, but we cannot accept responsibility for any losses you may incur as a result of this analysis. Individuals should consult with their personal financial advisors.
© 2005-2019 http://www.MarketOracle.co.uk - The Market Oracle is a FREE Daily Financial Markets Analysis & Forecasting online publication.

Only logged in users are allowed to post comments.
Register/ Log in