Chinese New Year Stock Picks for 2010
Companies
/
China Stocks
Feb 18, 2010 - 12:42 PM GMT

No, I'm not seven weeks late. 1.3 billion Chinese are celebrating the start of the biggest holiday of the year — Chinese New Year.
The Lunar New Year is considered to be a combination of Thanksgiving, Christmas and New Year's all rolled into an elaborate celebration of reflection, gratitude, renewal and hope. It is the single most celebrated holiday in China.
Children love the celebration because they receive new clothes and red packet money called "hung bao." These envelopes are red to signify good luck but more importantly, they contain cold, hard cash!
These envelopes are decorated with lucky symbols and represent the wish for fortune and wealth in the coming year.
Red packet money is given out on all special occasions — birthdays, weddings, graduation, etc. — from parents, grandparents, uncles and aunts, or anybody that happens to visit during New Year's celebration. If you're a Chinese kid, the more visitors, the better!
Red packet money called "hung bao" is a traditional Chinese New Year gift.
The tradition of red envelopes has also worked its way into the workplace. Many employers hand out their year-end bonuses in red envelopes and these envelopes can be stuffed with hundreds or even thousands of dollars.
This red envelope money is more than a tradition in China. It is the fuel for a big boom in consumer spending. You see, Chinese youth aren't that different than U.S. kids and have a long list of things they can't live without.
And if you understand how Chinese youth will spend their red envelope money, you'll also find a list of successful companies whose stocks could be headed to the moon.
Red Envelope Company #1: China Mobile (NYSE:CHL). The very, very first thing every Chinese youth acquires once they have the money is a cell phone. My kids seem to live on their cell phones and the same is true of the Chinese kids, but even more so because many Chinese homes don't have landline phones or personal computers. The cell phone is not only a Chinese youth's lifeline to their friends; it is also the primary way to connect to the internet for most Chinese.
Red Envelope Company #2: Shanda Games (Nasdaq:GAME). Seldom a day goes by that I don't chase my kids off the computer. They love to play what are called massively multiplayer online role playing games (MMORPGs), which are internet based games that permit you to play people from all over the world.
Red Envelope Company #3: Yum! Brands (NYSE:YUM). If Yum! Brands doesn't ring a bell, the three companies it operates sure will: Taco Bell, KFC, and Pizza Hut. The Chinese love everything western, but for most of them eating out at a Pizza Hut or KFC is as close as they'll ever get to the U.S. More than 50% of Yum's sales come from outside North America and its booming business in China is sending profits to the moon.
Red Envelope Company #4: LVMH (Pink Sheets:LVMUY.PK). The Chinese are very designer label conscious and one of the most popular luxury brands are the extremely expensive Louis Vuitton purses. Chinese woman will scrimp, save, and deny themselves for months, if not years, to buy a Louis Vuitton purse. I see more Louis Vuitton purses in Shanghai and Beijing than in San Francisco and Boston.
Red Envelope Company #5: Home Inns (Nasdaq:HMIN). It wasn't that long ago that Chinese were restricted from traveling around their own country. In the U.S., someone could spend a lifetime visiting everything our country has to offer and the same is true, if not more so, of China. The Chinese can't afford to stay at a Hyatt, Marriott, or Ritz Carlton, but they can afford to stay at a Home Inn, the Howard Johnson of China.
Red Envelope Company #6: New Oriental Education (NYSE:EDU). The smart, ambitious Chinese youth, instead of spending their money on some consumer whim, will take their red envelope money and invest it in something that will pay them back hundreds, thousands, if not millions of dollars down the road. What I'm talking about is enrolling in an English class, the key to winning the career race in China or better yet, gaining admission into an American university.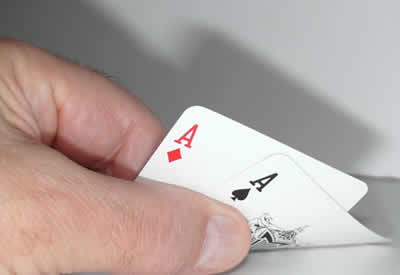 Asians flock to the casinos of Macau.
Red Envelope Company #7: Melco Crown Entertainment (Nasdaq:MPEL). Asians love to gamble and the gambling epicenter of Asia in Macau. Overshadowed by the more glamorous Macau Venetian and Wynn Macau, the Crown casinos are a favorite among Chinese high rollers. How much of the Red Envelope money will end up at a Crown baccarat table? No way to know for sure … but I bet the number is big.
If you're more of an exchange traded fund investor, there is an ETF that seeks to profit from the Chinese consumer spending boom. The Global X China Consumer ETF (CHIQ) seeks to provide results that mimic the performance of the S-BOX China Consumer Index. Below are its 20 largest holdings.
| | |
| --- | --- |
| China Yurun Food Group | China Dongxiang Group |
| Want Want China Holdings | Parkson Retail Group |
| Li Ning Company | Focus Media |
| Denway Motors | Shandong Weigao Group Medical Polymer |
| Dongfeng Motor Group | Golden Eagle Retail Group |
| Air China | Home Inns |
| Sinopharm Group | Golden Eagle Retail Group |
| China Agri-Industries Holdings | ANTA Sports Products |
| Tingyi Holdings | Intime Department Store |
| Tsingtao Brewery | Wumart Stores |
| New Oriental Education | |
If you're a long-time reader of this column, you'll recognize several of those names, but you can be sure that the Chinese consumers know every one of them extremely well.
Gymnast Li Ning, for example, won six medals at the 1984 Olympics games and was the person who ran around the circumference of the Beijing Birds Nest Stadium with the Olympic torch during the opening ceremonies for the 2008 Olympic Games. His shoe company, Li Ning Company, is the "Nike" of China.
And the last name of the list, Wumart, is not a misprint. The largest supermarket chain in China is Wumart … not Wal-Mart. Many companies in China have very similar sounding names or similar looking logos to popular American companies.
That brings me to my #1 rule for successful investing for the next 10 years. If you want to win at investing, make investments in the companies that provide what the Chinese are buying.
Whether that is a cell phone, a pizza, video games, or even natural resources, you'll do very, very well if you think about how the money from the red money envelopes gets spent. Do that and your portfolio will grow fat with profits.
Best wishes,
Tony
This investment news is brought to you by Uncommon Wisdom. Uncommon Wisdom is a free daily investment newsletter from Weiss Research analysts offering the latest investing news and financial insights for the stock market, precious metals, natural resources, Asian and South American markets. From time to time, the authors of Uncommon Wisdom also cover other topics they feel can contribute to making you healthy, wealthy and wise. To view archives or subscribe, visit http://www.uncommonwisdomdaily.com.
© 2005-2019 http://www.MarketOracle.co.uk - The Market Oracle is a FREE Daily Financial Markets Analysis & Forecasting online publication.

Only logged in users are allowed to post comments.
Register/ Log in