Wall Street Overlooking China Construction Boom
Stock-Markets
/
China Stocks
Apr 28, 2009 - 10:21 AM GMT

Tony Sagami writes: I was shocked to read last week that the Great Wall of China is even greater than anybody thought. Scientists uncovered a 180-mile link of the Great Wall of China that was obscured by vegetation, silt, and sand.
But the scientists in China weren't the only ones to unearth an important find …
I did a little digging into Caterpillar's (CAT) quarterly profit report and found a little undiscovered treasure myself.
You see, Caterpillar is an important indicator of global economic health because it produces machines that build roads and bridges, engines that power ocean freighters, and herculean trucks used to transport minerals. The thinking is that a healthy, growing economy uses lots of Caterpillar products.
The Wall Street crowd didn't look too far past the headlines last week when Caterpillar reported a big loss … the first quarterly loss in 17 years. And Caterpillar CEO, Jim Owens, painted a big pessimistic exclamation mark on those headlines with this ugly quote:
Wall Street didn't look past the headlines last week when Caterpillar reported its first quarterly loss in 17 years.
"A great deal of uncertainty exists in the global economy, making it extremely difficult to know how our customers will respond during the remainder of 2009."
The numbers backed up his dreary forecast.
Declining Sales: Caterpillar sales dropped 22 percent last quarter. "The most significant percentage decline in our sales since the early 30s," admitted Owens.
Crumbling Profits: The company lost $112 million last quarter or 19 cents per share and warned Wall Street to tone down its already lowered expectations even more. Caterpillar said it now expects to make a $1.25 profit in 2009, a huge haircut from the $2.50 profit it predicted just three short months ago.
More Cost-Cutting: Before the most recent quarter, business was so bad that Caterpillar had to lay off 22,000 workers. But now, even that's not enough. Caterpillar is taking even more cash-conserving measures, such as suspending stock repurchases and cutting its capital expenditure budget by $3 billion.
Sounds bad, doesn't it? But let's dig a little deeper into the nuts and bolts of Caterpillar's results. This, by the way, isn't rocket science. It's what first-year finance majors used to learn in college.
I read the same quotes and numbers as the hotshots on Wall Street. But what I found was something to get excited about and what looks like a great money making opportunity to me.
First of all, the loss wasn't as bad as the headlines made it out to be. In fact, if you stripped out $558 million of charges from the 22,000-person layoff, you'd find that Caterpillar would have made 39 cents per share instead suffering a 19-cent loss. Talk about a turnaround!
That 39 cents of pre-write off profits, by the way, crushed the Wall Street consensus forecast for a 2 cent per share profit. Business may not be good, but it isn't nearly as bad as Wall Street's knee-jerk reaction to the headline news.
Now here's the quote that really got me fired up …
Dave Burritt, the company's chief finance officer, said,
"Some of our (Chinese) suppliers who were on three-day work weeks late in 2008 are now back to work five days and some are even working overtime."
Caterpillar got $1.9 billion of its $5.2 billion of quarterly sales from Asia, so that increase in business activity should translate into more sales/profits down the road.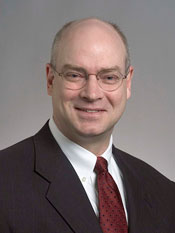 We think China has it right. The majority of their package is on infrastructure spending. —Caterpillar CFO, Dave Burritt
What's more, Asian sales prevented Caterpillar's recent quarter from turning into a total disaster. Sales in Europe/Africa plunged by 46 percent and dropped 30 percent in North America. Asian sales dropped just 2 percent.
The reason for the disparity is simple — China is spending its $586 billion stimulus on infrastructure projects like roads, bridges, shipping ports, dams, and airports.
The U.S., conversely, is throwing our trillions into buying toxic assets from our ineptly managed banks, insurance companies, and brokers. We might as well be tossing those dollars into a rat hole!
Burritt added:
"We think China has it right. The majority of their package is on infrastructure spending. We are seeing life there. We are seeing the turnaround. We would like to see a more robust infrastructure package in the U.S."
Caterpillar, by the way, isn't the only American company that has talked about business picking up in China. United Technologies, Eaton Corporation, and DuPont all reported improvements in their sales to China.
You Know What That Tells Me?
If the Chinese infrastructure building boom is so strong, the right company to own is the Caterpillar of Asia — Komatsu.
Komatsu — the Caterpillar of Asia — is set to profit big time from China's latest construction boom.
This Japanese company manufactures a wide range of construction equipment, mining equipment, and industrial machinery/vehicles. You've probably seen Komatsu's heavy machinery around mega-sized construction sites, like roads and bridges.
Komatsu is the second-largest manufacturer of construction equipment in the world and being located in the fastest growing area in the world is a great advantage.
Komatsu is available on both the Tokyo Stock Exchange under the ticker 6301.JP or you can buy it on the over-the-counter or "pink sheets" market under KMTUY.PK.
Should you rush out and buy Komatsu tomorrow? Like always, you need to do your homework. But I will tell you this — my Asia Stock Alert subscribers already own it, and I expect them to reap big rewards.
Best wishes,
Tony
This investment news is brought to you by Money and Markets . Money and Markets is a free daily investment newsletter from Martin D. Weiss and Weiss Research analysts offering the latest investing news and financial insights for the stock market, including tips and advice on investing in gold, energy and oil. Dr. Weiss is a leader in the fields of investing, interest rates, financial safety and economic forecasting. To view archives or subscribe, visit http://www.moneyandmarkets.com .
© 2005-2019 http://www.MarketOracle.co.uk - The Market Oracle is a FREE Daily Financial Markets Analysis & Forecasting online publication.

Only logged in users are allowed to post comments.
Register/ Log in