Analysis Topic: Politics & Social Trends
The analysis published under this topic are as follows.

Monday, February 04, 2008
The vast majority of Americans are investors, although many don't realize it. The vast majority of Americans are creative with their 1040 numbers, although most won't admit it. The majority of Americans would agree that investing, retirement planning, and estate preservation would be easier to manage if the Internal Revenue Code was comprehensible. A landslide of American voters would elect any candidate championing IRC replacement surgery.
Read full article...

Read full article...
---

Monday, February 04, 2008

Perhaps a global political apocalypse has already arrived.
Activists and dissidents should understand that evil forces and tyrannical governments have evolved. Just as human knowledge and science expand, so do the strategies and instruments used by rulers, elites and plutocrats. By learning from history and using new technology they have smarter tools of tyranny. The best ones prevent uprisings, revolutions and political reforms. Rather than violently destroy rebellious movements, they let them survive as marginalized and ineffective efforts that divert and sap the energy of nonconformist and rebellious thinkers. Real revolution remains an energy-draining dream, as evil forces thrive.
Read full article...

Read full article...
---

Monday, February 04, 2008
Health Secretary Alan Johnson is writing to every GP in England requesting that they change their working hours to meet patient care demands. The response from GP's doing the rounds on the breakfast TV is to demand more money. More money on top of the tripling in salaries under New Labour. Virtually all GP's are paid well in excess of £100,000 and many in excess of £200,000 per annum. Whilst at the same time GP's have cut their working hours as the NHS primary trusts fly in doctors from mainland Europe to cover for out of hours care for the majority of GP surgeries.
Read full article...

Read full article...
---

Sunday, February 03, 2008
There has been some concern that the undersea internet cables, that have been cut recently, are perhaps no accident?
The first incident happened 8km from Alexandria in Egypt, which involved 2 cables apparently alongside each other. According to initial reports, the cables may have been "snapped" by a ship´s anchor.
Read full article...

Read full article...
---

Friday, February 01, 2008
Protecting the border is a big part of the presidential political debates. This week in a special edition of Outside the Box, my friends at Stratfor give us yet one more reason why we should be concerned when we look south. The topic not only concerns security, but our economy. The drug trade is becoming a problem. This is a short but very disturbing letter, but you should read it.
Read full article...

Read full article...
---

Tuesday, January 15, 2008
According to a Press Release from the SSRC (Space and Science Research Center) in Orlando, Florida (dated January 2, 2008), "substantial changes" on the Sun´s surface will bring about the next climate change, and a long spell of cold weather.
Read full article...

Read full article...
---

Monday, January 14, 2008
I am forever getting emails from ignorant socialists accusing capitalism of all manner of heinous crimes. Clearly the socialist view of economic history is deeply rooted in Western society, a view based on facts that turn out to be nothing but socialist myths derived from political prejudices deeply hostile to the classical liberal order. This, I believe, accounts for the staggering ignorance of leftwing critics. The contents of one particularly stupid email immediately brought to mind an especially bigoted anti-capitalist tirade by Bryan Patterson that he wrote some years ago.
Read full article...

Read full article...
---

Friday, January 11, 2008
The parade of promises is marching down Main Street. For too many months to come, politicians of all descriptions, parties, and ideologies will be courting our votes... they have the cure for all that is wrong in the world, they tell us. With crystal clear hindsight, every candidate criticizes the decisions of every incumbent, from the Town Council of Podunk to The Presidency itself. You've heard it all before; it never changes. But we all know that little will be accomplished. Ten years from now, we'll be grumbling about the same things that bothered us ten years ago! But we listen to (and sometimes even believe) the same garbage, campaign after campaign. Aren't you tired of this cycle of frustration? If you thought you could make a difference, would you try?
Read full article...

Read full article...
---

Wednesday, January 09, 2008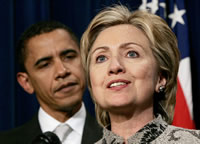 Contrary to ALL of the polls and political pundits, Hilary Clinton Beat Barack Obama into second place by a healthy distance of 4%+ in the New Hampshire Democratic Primary.
Hours before the poll, Hilary Clinton had literally shed a tear in the face of impeding defeat, which is now being used by political pundits as the moment that the polls turned in her favour. However at the time no one indicated that the sign of weakness could be construed as positive for the Clinton campaign.
How could the pollsters get it so wrong ?
Read full article...

Read full article...
---

Wednesday, January 09, 2008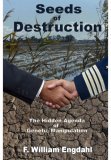 This is the third and final part of William Engdahl's powerfully important book about four Anglo-American agribusiness giants and their aim to control world food supply, make it all genetically engineered, and use it as a geopolitical weapon. The story is chilling and needs to be read in full to learn the type future they plan for us. Parts I and II were published and are available on this web site. Part III follows below.
Food is Power
Read full article...

Read full article...
---

Wednesday, January 09, 2008
The recent "Al Qaeda" video, which was posted just days before George Bush's trip to the Middle East, urges fighters to meet the President with bombs.
U.S.-born Adam Gadahn, who appears on the almost one hour long video, was quoted as saying in Arabic "Now we direct an urgent call to our militant brothers in Muslim Palestine and the Arab peninsula .. to be ready to receive the Crusader slayer Bush in his visit to Muslim Palestine and the Arab peninsula in the beginning of January and to receive him not with flowers or clapping but with bombs and booby-trapped vehicles"
Read full article...

Read full article...
---

Sunday, January 06, 2008
Ron Paul's obnoxious supporters like more traditional political activists can spin and delude themselves about election results. But the Iowa caucus results could not be clearer: The vast national desire for political change is manifesting itself through support for both Democratic and Republican change-candidates. Despite Paul being flush with money and having a large number of workers in Iowa, he was solidly rejected as the leading change agent.
Read full article...

Read full article...
---

Sunday, January 06, 2008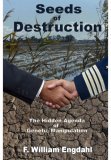 Bill Engdahl is a leading researcher, economist and analyst of the New World Order who's written on issues of energy, politics and economics for over 30 years. He contributes regularly to publications like Japan's Nihon Keizai Shimbun, Foresight magazine, Grant's Investor.com, European Banker and Business Banker International. He's also a frequent speaker at geopolitical, economic and energy related international conferences and is a distinguished Research Associate of the Centre for Research on Globalization where he's a regular contributor.
Read full article...

Read full article...
---

Tuesday, January 01, 2008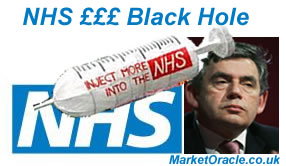 Gordon Browns big new idea for the NHS for 2008 is for patients to apparently diagnose and treat themselves. This is being packaged up in the form of a constitution for the NHS but the aim is that after having failed to meet the nations health needs despite a tripling in the annual NHS budget. The goal now is to reduce patients reliance on the NHS with patients having to increasingly pay for treatment privately.
Read full article...

Read full article...
---

Tuesday, January 01, 2008
It's as if a whole lot of people have caught a virus that I have escaped. People that I thought had correctly rejected the current corrupt two-party controlled political system have flocked to Paul. So I went back and re-read most of his published columns and examined in detail his voting record. I can understand why such a maverick politician is so attractive to people fed up with the current system. But I consistently have seen so many problems with Paul that I cannot support his candidacy and I still maintain that he never stood a chance of getting the Republican nomination.
Read full article...

Read full article...
---

Monday, December 31, 2007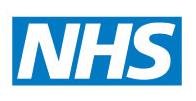 A shocking report by the research group "Breakthrough Breast Cancer" reveals that as many as a third of GP's are failing to refer patients with suspected breast cancer as urgent cases. Which is one of the core reasons why Britain lags behind most of Europe in terms of cancer deaths. Even behind many poorer eastern european countries that spend less than 1/3rd the amount the UK spends on the National health Service.GP's failure to properly understand the procedures for urgent referral of suspected breast cancer cases costs thousands of lives every year.
Read full article...

Read full article...
---

Saturday, December 29, 2007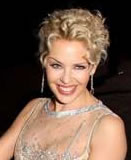 The Queen's Honours committee did the rounds today with new year gifts for the famous and many more of the not so famous. The sun may have long since set on the British Empire but the establishment can still pin medals to lapels as reward for contribution to British society.
Kylie Minogue at 39 tops the bill of the famous league by picking up an OBE, Order of the British Empire.
Read full article...

Read full article...
---

Monday, December 24, 2007
Bill Bryson's
'A Short History of Nearly Everything'
is a truly remarkable book. It is an ambitious attempt to decipher the mysteries of universe. Genuinely enthralling, it is a unique travelogue of science. Starting from the immensity of the universe, it beams us into the heart of sub-atomic particles and then some more. It is a captivating scientific journal and an extraordinary collection of information.
Read full article...

Read full article...
---

Sunday, December 23, 2007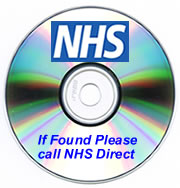 The NHS delivered fraudsters a potentially early Christmas present by nine NHS trusts losing the computerised records of hundreds of thousands of patients across England, as data disks went missing.
Its a case of here we go again..
Read full article...

Read full article...
---

Sunday, December 23, 2007
Every four years the country is swept up in the pomp and pageantry of presidential elections. And every four years loyal Americans flock to the voting booths to select the candidate of their choice. Elections--we are told---are supposed to be the true expression of democratic government. But they aren't. They're a sham and most people know it. The balloting creates the illusion of choice where there is none. It's become a meaningless ritual that has nothing to do with representative government.
Read full article...

Read full article...
---