Category: Russia
The analysis published under this category are as follows.

Thursday, April 30, 2009
Many Russian companies have lost their profits as a result of the crisis. Those who are lucky to be employed do not go out for lunch every day anymore. Many people bring their food from home in lunch boxes. It goes without saying that restaurateurs suffer huge losses from this phenomenon. They have to cut their costs - the reduction of rent rates does not help either. Expensive restaurants suffer from the crisis most, whereas fast food enterprises are happy to report higher income.
Read full article...

Read full article...
---

Wednesday, April 29, 2009
Latvia, one of the three Baltic States, a former Soviet republic, found a way out of the financial crisis. The country calculated the damage that the nation suffered from the Soviet occupation after WWII. Forty-eight years of Soviet power supposedly cost the country $200 billion. The amount includes Latvia's costs for the loss of its independence, the deportation of the population, the ecological damage and even the Afghan war and the Chernobyl nuclear disaster. Latvia intends to collect the amount from Russia with the help of the European Union.
Read full article...

Read full article...
---

Wednesday, April 22, 2009
Russia's Statistics Agency, Rosstat, published the statistics about the general state of affairs in the Russian economy during the first quarter of 2009. The information provides a clear picture of the future recession in the nation's economy.
Read full article...

Read full article...
---

Wednesday, April 15, 2009
The number of officially registered jobless in Russia has reached 2.2 million, President Dmitry Medvedev said at a meeting with experts at the Institute of Modern Development.
Read full article...

Read full article...
---

Friday, April 10, 2009
Professional bankers expect a quick liquidation of hundreds of banks at the end of forthcoming summer. Most of the banks will be closed due to their small capitals and because of the clients that will not be able to pay off their debts.
Read full article...

Read full article...
---

Friday, March 27, 2009
Hundreds of Russian banks could go bankrupt by the end of this year, said Peter Aven, president of Alfa Bank. The main reason for bankruptcy is than the level of bad loans may hit 15-20 percent. Peter Aven hopes that about 20-30 major Russian banks will receive the support from the Russian government.
Read full article...

Read full article...
---
Sunday, September 28, 2008
We have all seen considerable fluctuations on World Stock Markets before, but the recent fall witnessed on the RTS (Russian Trading System/Stock Market) has a hint of more than just a loss of confidence in the companies and Russia.
Since a peak in May of this year, we have seen a drop of 46 percent, creating a loss (on paper) of $700 billion! It seems odd that many of the companies hardest hit appear to be oil companies like: Rosneft, Lukoil and Gazprom.
Read full article...

Read full article...
---

Sunday, May 11, 2008

New Russian President Dmitry Medvedev wants better links with Europe. Judging by the performance of outgoing President Vladimir Putin , Europe should beware: The so-called "links" he's seeking may resemble those used to chain together prisoners in the Gulag.
On the other hand - though it's admittedly unpleasant to say so - there's a point at which the effects of high oil prices are so great that in the short run they far outweigh one's distaste for the thuggish Russian regime. And at $123 a barrel, we may be at that point.
Read full article...

Read full article...
---

Saturday, May 10, 2008
Which way Russia is going to go now that Medvedev has taken office as the President of the Russian Federation? Would it be Putin's way or a new course friendly to the west? Pundits and the media in the west are engaged in guessing game and heavily involved in the art of misinformation. Russian people are optimistic about their future and are anxious to demonstrate to the international community their capacity of teamwork in global affairs.Nevertheless, they are aware of the conflicts in the World and leadership deficit. This, I have concluded in over a decade of contacts and conversations with the leading educators in the former Soviet Union. This desire for an optimistic future and a more peaceful world has emerged as the dominant theme.
Read full article...

Read full article...
---

Tuesday, April 15, 2008
What do Texas and Russia have in common?

Is it the vast wide open spaces that are prevalent to both Texas and Russia ? Or is it the references to the "Texas of Russia" for the regions of the former Soviet Union that have shown an independent, "wild west" spirit, just like Texas past? Why even George Bush and Vladimir Putin have been barbequing together in Texas . Is that it?
Read full article...

Read full article...
---

Sunday, March 02, 2008
ew Russian President Elected Medvedev Putin
Even before the polls close, there is no doubt that Dmitry Medvedev will be the new President of Russia. The only information that remains outstanding is the margin of his victory.

By all accounts, Dmitry Medvedev´s landslide victory could collect around 70 percent of the votes, but may fall a little short of Putin´s 71.3 percent victory in 2004 (but not by very much!)
Read full article...

Read full article...
---

Wednesday, February 13, 2008
Russia is a misunderstood country. The majority of Russian people are free thinking and determined to make Russia an open and fair society. Russia will never become a little America; however, Russia can be a key trading partner and ally. Many political observers have been predicting the absolute KGB style seizure of power by Vladimir Putin, particularly when it comes to the presidential elections in 2008 and an anticipated attempt to modify or ignore the Russian constitution and seek a third term.
Read full article...

Read full article...
---
Friday, January 04, 2008

I've long favored Russia as a destination for investment, building my case primarily around its energy sector. But I've also highlighted the increase in domestic demand and the infrastructure boom taking place there.
Russia is currently in a sweet spot: It's a net oil exporter, has good GDP growth, isn't dependent on foreign capital flows, is relatively stable politically, boasts reasonable market valuations and, above all, enjoys solid exposure to the biggest growth story of our time, Asia.
Read full article...

Read full article...
---

Thursday, December 20, 2007

It's been a lot of hard work, but Russian President Vladimir Putin has finally achieved his goal. He's cleaned up the mess left behind by Yeltsin, put together a strong and thriving economy, and restored Russia to a place of honor among the community of nations. His legacy has already been written. He's the man who rebuilt Russia. The last thing he wants now, is a pointless confrontation with the United States. But how can it be avoided? He understands Washington's long-range plans for Russia and he is taking necessary steps to preempt them. He is familiar with the heavyweights of US foreign policy, like Zbigniew Brzezinski, and has undoubtedly read his master-plan for Central Asia, "The Grand Chessboard". Brzezinski's recent article in Foreign Affairs, (A publication of the Council on Foreign Relations) "A Geostrategy for Eurasia" summarizes his views on America's future involvement in the region:
Read full article...

Read full article...
---

Wednesday, December 05, 2007
Garry Kasparov should give up politics and do what he does best; stand-up comedy.
Watching Kasparov traipse around Moscow with his basket of sour grapes and his entourage of western media-stooges is like watching "Mr. Bean's Excellent Kremlin Adventure"---a particularly lame performance in a dismal B-rated burlesque. It's painful to watch.
Read full article...

Read full article...
---

Monday, December 03, 2007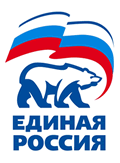 At the time of writing this article the parliamentary elections in Russia were still some hours away, but it is most likely that "United Russia" will win by a landslide (probably receiving in excess of 63 percent of the votes).
President Putin, who heads the United Russia list of candidates, has been accused of abusing his authority and taking an unfair advantage by obtaining more exposure on the state channels, and breaking up opposition rallies.
Read full article...

Read full article...
---

Sunday, December 02, 2007
Is Vladimir Putin the Worlds Most Popular Leader?
On Sunday, Russians will vote in their country's parliamentary elections. The results are a foregone conclusion. Putin's party, United Russia, is expected to win in a landslide. The only question is whether the margin of victory will exceed 70%. If it does, then Putin will continue to be the most powerful player in Russian politics even after he steps down from office next year.
Read full article...

Read full article...
---

Monday, November 26, 2007
Garry Kasparov, the former world chess champion, was arrested by Russian authorities on Saturday for helping to lead an unsanctioned procession of at least 1,500 people (against Russian President Vladimir Putin), he was sentenced to five days in prison.
Read full article...

Read full article...
---

Monday, September 17, 2007
The recent sacking of the Russian Prime Minister, Mikhail Fradkov, was perhaps less of a surprise than President Putin's choice to replace him. Fradkov was also an unusual selection when he was appointed to the position, and his profile has been so low he was almost invisible.
Read full article...

Read full article...
---

Sunday, September 09, 2007
Invisible transfers and long distance calls Hollow laughter in marble halls Steps have been taken, a silent uproar Has unleashed the dogs of war... -- Pink Floyd, Dogs of War
Read full article...

Read full article...
---