Washington Subsiding Failure, Handing out Taxpayer Money to Bankrupt Banks
Politics
/
Credit Crisis Bailouts
Apr 11, 2009 - 03:11 PM GMT


Mike Larson writes: Imagine you went to get your driver's license. You studied up on your state's requirements. You learned the rules of the road. You practiced driving in your neighborhood under the watchful eyes of your mom or dad. And then when you went to the DMV, you passed the written and driving tests with flying colors.


Now imagine that you ran into someone in the waiting room who conceded he hit the sauce before coming in. You watched him flub the written test. Then you heard he crashed into the curb twice during his driving test — and spent most of the ride hitting on his instructor.
You'd expect to get your license — and you'd expect the other guy to fail, or maybe even get hauled off to jail.
Bad banks … good banks … it doesn't matter. In Washington everybody passes!
But in Washington, D.C. these days, that's not how it works. Everybody passes! It's like some perverse Lake Wobegon world, where everyone is above average (or treated that way).
And it should have you, me, and every other American taxpayer fuming.
D.C. Doling Out TARP Money to Any and All Comers
There are a lot of bad banks out there. A LOT. As Martin explained earlier this week in his special presentation (which you can access to replay online here ):
"The debt crisis is much greater than the government has reported, according to the white paper. The FDIC's "Problem List" of troubled banks includes 252 institutions with assets of $159 billion. The updated review by Weiss Research, however, shows that 1,816 banks and thrifts are at risk of failure, with total assets of $4.67 trillion, compared to 1,568 institutions, with $2.32 trillion in total assets in the prior quarter."
But there are also literally THOUSANDS of institutions that are NOT at an elevated risk of failure.
They did NOT take on excessive, stupid risk in the derivatives market.
They did NOT make a bunch of crappy residential and commercial mortgage loans.
They did NOT buy a bunch of esoteric, hard-to-value securities in an attempt to juice up the yields they earned on their portfolios.
The same goes for the insurance industry …
We just learned this week that life insurers have joined the seemingly endless line of companies seeking — and getting — government-funded bailouts. The Treasury Department is going to infuse capital into life insurance firms that are organized as bank holding companies or that own a thrift subsidiary. Many of those firms have seen their share prices plummet and their investment portfolios come under pressure.
ut you know what? For every poorly run insurer that took on too much risk in their investments and charged too little in premiums, there's another firm that's in much better shape. They did the exact opposite of their careless competitors.
Logic would tell you the best approach is simple …
Euthanize the Weak … Support the Strong
Nurses and doctors in the ER — or medics under fire during wartime — perform a vital function. Triage. They figure out which patients have the best chance of survival, and they focus their efforts on them. Those who are unfortunately a lost cause are kept as comfortable as possible until they pass on.
That's precisely what Washington SHOULD be doing with financial firms! Policymakers should be figuring out which institutions are too weak to survive, then euthanizing them. More specifically, they should deny them bailout money … let them fail … then let stronger competitors pick over their carcasses. If need be, bolster those stronger companies with aid so that the entire system doesn't come crashing down.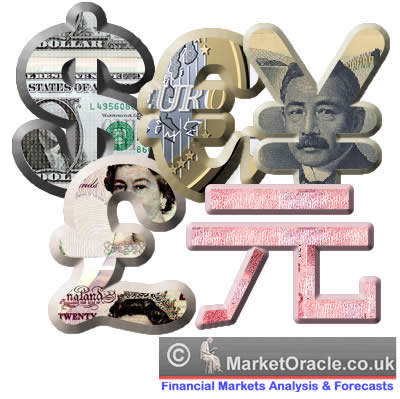 Instead of euthanizing weak institutions, government officials are raining money down on any and all comers.
But again and again, Washington is doing precisely the opposite. Officials are raining money down on any and all comers. Banks and insurers that are on the ropes because they took on too much risk are getting money willy-nilly. Heck, you could argue that some of the biggest risk-takers (Citigroup, anyone?) are getting the biggest share of the bailout money. It's just like giving a driver's license to the drunk guy who failed his test and sending him out the door to do even more damage on the road.
The banking industry "stress test" is a perfect example of this ridiculous approach. The results of the tests are being compiled now, and we should have some details in the next couple of weeks. You would expect that if any of the institutions failed, they'd get taken out — forced into receivership, carved up, or otherwise dealt with in a prompt manner.
But policymakers are planning to do the exact OPPOSITE! They've said that if any institution fails the test, they'll be given several months to raise money. If that effort fails, they'll be given an injection of taxpayer-funded capital.
The folks in Washington are passing out our money like it was Halloween candy, and every American taxpayer should be fuming.
Does this make any sense to you? Because it sure as heck doesn't to me. It's another blatant sop to the financial industry, just like
caving in on the mark-to-market standards and the subsidy-packed plan that gives away the store to fund managers who buy toxic assets from banks (both of which I talked about in last week's Money and Markets column ).
There IS a better way to go about this process without letting the world economy and the entire financial system collapse. We provided details in our recent white paper . It's high time the folks in Washington start paying attention — because it's OUR money they're handing out like Halloween candy.
Until next time,
Mike
This investment news is brought to you by Money and Markets . Money and Markets is a free daily investment newsletter from Martin D. Weiss and Weiss Research analysts offering the latest investing news and financial insights for the stock market, including tips and advice on investing in gold, energy and oil. Dr. Weiss is a leader in the fields of investing, interest rates, financial safety and economic forecasting. To view archives or subscribe, visit http://www.moneyandmarkets.com .
© 2005-2019 http://www.MarketOracle.co.uk - The Market Oracle is a FREE Daily Financial Markets Analysis & Forecasting online publication.

Only logged in users are allowed to post comments.
Register/ Log in