How Do Debt Relief Services Work To Reduce The Amount You Owe?
Personal_Finance
/
Debt & Loans
Jan 17, 2022 - 05:16 PM GMT

Whether you're feeling overwhelmed by student loans, credit card bills, or an endless list of other debts that don't seem to end, no matter how much you pay back, you might be dealing with massive debt. In these cases, rather than attempting to manage your unending debts on your own, you should consider debt relief solutions.

Debt relief options can help change the terms or amount of debt you owe to make your financial situation a bit better. However, debt relief may not be the correct option for everyone because while they come with an obvious advantage, there are also some hidden consequences which you should be aware of.

The apparent advantage of debt relief comes in the form of financial ease, however, it may also have a somewhat negative impact on your credit score. Therefore, it's essential to understand when to consider debt relief. To help you better understand, here's a simple guide to how debt relief services work, when you should consider them, and the common debt relief options you have.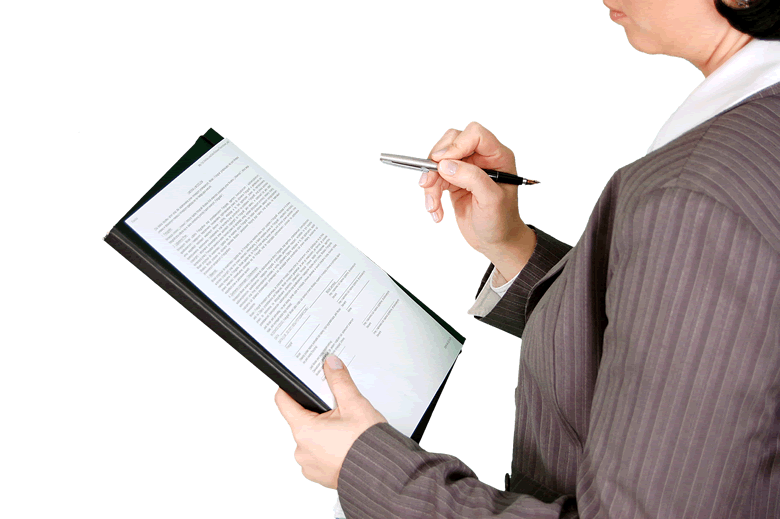 What Is Debt Relief
In simple words, debt relief solutions include strategies implemented to reduce the debt you owe or make it easier for you to handle. Debt relief can look different for every individual as it depends mainly on the type and amount of debt you owe. For instance, you may require credit card debt relief if you're drowning in credit card bills, or you could need debt consolidation options if you have different types of loan payments due. Whatever the case, debt relief will help develop a strategy tailored to your specific needs to remove the financial burden on you and help you get back on your feet faster.
How Debt Relief Works
The first step towards reducing the financial burden for loan payments is realizing that you need help. The second step is finding an appropriate debt relief service that specializes in cases similar to yours. The third step would be to identify the type of debt relief you want. Some of the ways debt relief works can include:
Reduce interest rates to help make payments more manageable.
Negotiate credit card payments or loan repayment terms to ease the financial burden.
Negotiate to reduce the total amount owed.
Consolidating all loan and debt payments together.
Filing for bankruptcy to wipe out the debt altogether.
Making changes in payment schedules to ease the financial strain.
Loan refinancing from another creditor.
When To Consider Debt Relief
Debt relief options may not be suitable for everyone as they vary from person to person. So, before we talk about the debt relief options you can consider, it's better to first understand who debt relief is suitable for. You should consider debt relief if you're facing any of the following issues.
You're behind on loan payments, or credit card bills.
You're struggling to afford to pay back loan payments.
You don't see any progress in your repayments, no matter how hard you try.
You've contemplated filing for bankruptcy.
However, debt solutions are not suitable for people that:
Keep adding payments to their debt.
Don't have a consistent attitude when paying back their payments.
Cannot commit long term to pay back in installments.
Common Debt Relief Options
A debt relief option that works for one individual might not necessarily work for another. As mentioned before, most debt relief solutions need to be tailored to your specific needs to be effective. While minor changes and customizations can be done for every solution, the essence of the option remains the same. The option you select depends on the amount you owe and the interest rates you've to work with. Here are the most common debt relief options that you can choose from.
Credit Counseling
While credit counseling doesn't directly work to reduce your debt amount, it helps you manage your finances better and meet payments on time. Credit counseling is a good fit for you if you require some assistance in coming up with a proper debt repayment plan or schedule. Credit counseling involves meeting with a credit counselor to discuss your debt problems, budget, and finances.

Credit counselors can help come up with personalized plans on how to manage your budget such that you're able to meet your debt repayments on time. Plus, many non-profit credit counseling agencies offer their support free of cost, so it's a win-win for you. Before you select a credit counselor to help with your needs, it's a good idea to check the agency's accreditation status and ensure that the counselor has the necessary certifications.
Debt Settlement
Debt settlement is usually considered a last resort and lets you pay less than what's owed. Although it sounds like the best option, there are certain disadvantages and conditions that come with it. First, you'd have to negotiate with your creditor to settle your debt. You can also get assistance from debt settlement services to help negotiate the terms of your deal. Getting professionals to negotiate for you will increase your chances of the settlement being approved.

Another condition is that you'll have to be past your due payment date if you want your creditor to even consider settling your debt. This, in turn, will have a significantly negative impact on your credit score, and therefore, debt settlement is considered a last resort. There are also some tax implications you'll have to face because the amount of settlement that's forgiven will be regarded as taxable income and require tax payments.
Debt Consolidation
You can choose to consolidate your loans into a single payment when you have multiple payments to make every month. For instance, you can consolidate debt from multiple credit cards into one personal loan. You can also try balance transfers and apply for a personal loan to deal with the consolidated payments. This alternative lets you open a new account and transfer all your existing balances.

In simpler words, debt consolidation involves making a single payment for all your debts and loans combined. This way, you can save tons of money on interest and also negotiate payment length. However, it's also important that you understand the pros and cons that come with debt consolidation.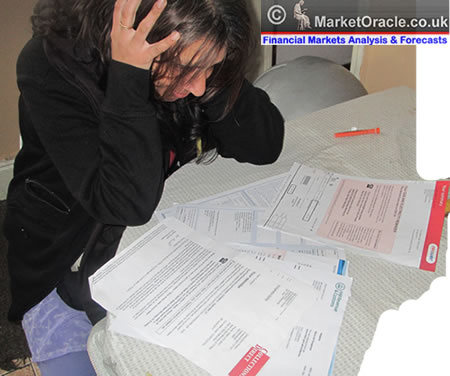 If you're drowning in debt, with no possible solutions on how to manage it, then debt relief is a viable option for you to consider. However, when considering the clear advantages of every debt relief option, make sure you also consider the negative impact they might have on your credit score. Every detail matters, and therefore, do thorough research before you opt for a debt relief service.
By Steve Barker
© 2022 Copyright Steve Barker - All Rights Reserved
Disclaimer: The above is a matter of opinion provided for general information purposes only and is not intended as investment advice. Information and analysis above are derived from sources and utilising methods believed to be reliable, but we cannot accept responsibility for any losses you may incur as a result of this analysis. Individuals should consult with their personal financial advisors.
© 2005-2022 http://www.MarketOracle.co.uk - The Market Oracle is a FREE Daily Financial Markets Analysis & Forecasting online publication.

Only logged in users are allowed to post comments.
Register/ Log in