Can You Get A Personal Loan if You Have Bad Credit? Find Out Here
Personal_Finance
/
Debt & Loans
Dec 28, 2021 - 07:15 PM GMT

So you have less-than-perfect credit. Perhaps you've been late on a few bills, or you've had to file for bankruptcy recently. Or maybe your credit has already taken a hit for other reasons and you're looking for ways to rebuild it. The good news is, there are still ways to get a loan, whether you want to buy a car or pay off some debts. However, bad credit loans are not the same as "normal" loans and often require a bit more work and research on your part to find the best option. So how do you go about getting one? This article will take a look at what all bad credit loan is, and just as importantly, whether you can qualify for one.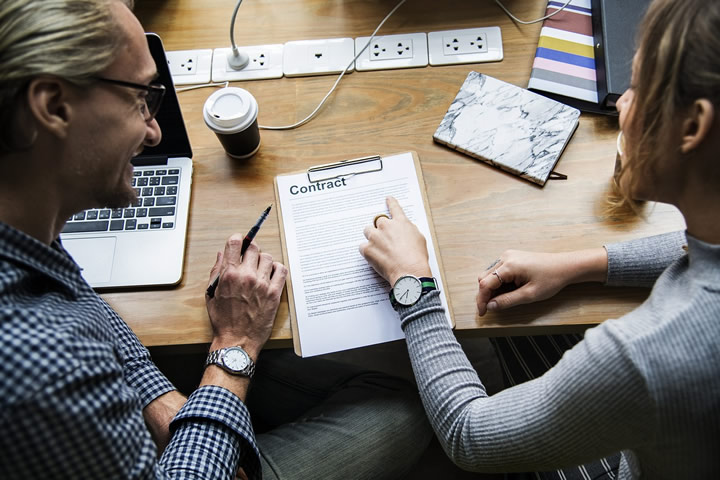 What Is A Personal Loan?
Personal loans are simply unsecured, short-term loans that can be used for any number of purposes; you don't have to spend the money on anything in particular. They're useful if you need some extra cash but you're not necessarily looking to buy something like a car or home appliance. Because personal loans are unsecured, they don't require that you put up collateral to let the lender know that you'll be able to pay it back. If you can't afford to repay your loan, your credit score won't be affected. Typically, personal loans carry a shorter repayment period and a higher percentage of interest than other kinds of loans, and they often require that you have some kind of income.
Types Of Personal Loans
There are two main types of personal loans: unsecured and secured. Unsecured loans are backed only by your creditworthiness. In contrast, secured loans require collateral to secure the loan. Your assets are used to ensure repayment or your creditor can sell the asset to recoup their losses.

If you're looking for a personal loan and have bad credit, you may be limited to secured loans. An article in Tampa Bay Times states that if you have bad credit when you apply online at Tampabay.com, and therefore no record of financial responsibility, lenders can't trust that you'll pay back your loan on time, so they will usually require collateral or a co-signer. Lenders feel more confident about loaning money to people with good credit records, and an asset they can repossess in the event of default.

A secured loan means you pledge an asset as collateral against the debt. If you fail to repay the loan, the lender has the right to repossess the pledged asset and sell it to recoup its losses. There's no guarantee that this will cover all of their outstanding debt, but it will usually at least help them break even on the loan. Secured loans are much easier for lenders to process than unsecured ones because they know exactly what they'll get if a borrower defaults on their payments.
Pros And Cons Of Personal Loans
Personal loans can be taken out for a variety of purposes, from consolidating debt or paying off credit cards to making major purchases. They typically have higher interest rates than other types of loans because they carry a higher risk for the lender. This means that it's important to make sure you can afford the monthly payments and that you won't be struggling to repay the loan in a short period.

Another downside to personal loans is that they usually come with a shorter repayment period than, say, a mortgage or car loan. This is primarily because unsecured loans are riskier to loan companies, so they want to be paid back as soon as possible. Unsecured loans also tend to carry a higher interest rate than secured ones. Before applying for any kind of loan, it's important to budget and see what you can realistically afford to pay back each month.
Pros:
You can use the loan for any purpose.
The approval process is typically faster than for other types of loans.
You can get access to cash quickly.
Cons:
Personal loans usually come with high-interest rates.
Short repayment periods mean you'll be paying off the loan for a relatively short amount of time.
You need good credit to get an unsecured personal loan.
Secured personal loans require some kind of collateral.
What To Consider Before Applying For A Personal Loan
Before you start looking for a personal loan, you should ask yourself a few questions:
What's the purpose of the loan?
How much do you need to borrow?
How much money can you afford to repay?
What's your credit history like?
Do you have existing debt that you need to consolidate?
Are you willing to pledge assets as collateral to secure the loan?
How long do you plan on borrowing for?
How To Apply For Personal Loans With Bad Credit
If you want to borrow money, but your credit history isn't good enough to qualify for a traditional unsecured personal loan, you can try the following options:
Peer-to-peer lending: Peer-to-peer lending is an option if you have a family member or friend with excellent credit who can cosign the loan. However, to avoid any awkwardness or hurt feelings, make sure to reach an agreement before applying.
Get a cosigner: A cosigner is someone who agrees to take on responsibility for your loan. They must have good credit, so make sure they are financially able to repay the full amount of money you borrow if you fail to do so.
Look into secured loans: Secured personal loans are a good option if you have bad credit because the lender has more protection if you default on a payment. However, the downside is that you'll need to pledge collateral, such as a car or house.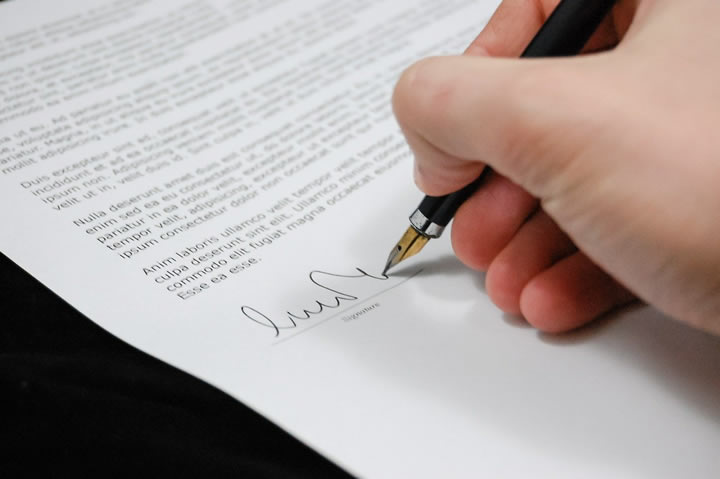 A personal loan can be a great option if you need access to cash quickly and have good credit. However, before applying for any loan it's important to make a budget and consider the pros and cons of any loan option. The best way to find the right loan for you is to compare a variety of lenders and their products. If you have bad credit, there are still several loan options available to you. Just be sure to read the terms and conditions carefully before signing any agreement.
By Steve Barker
© 2021 Copyright Steve Barker - All Rights Reserved
Disclaimer: The above is a matter of opinion provided for general information purposes only and is not intended as investment advice. Information and analysis above are derived from sources and utilising methods believed to be reliable, but we cannot accept responsibility for any losses you may incur as a result of this analysis. Individuals should consult with their personal financial advisors.
© 2005-2019 http://www.MarketOracle.co.uk - The Market Oracle is a FREE Daily Financial Markets Analysis & Forecasting online publication.

Only logged in users are allowed to post comments.
Register/ Log in