Five reasons why a financial advisor can make a big difference to your small business
Companies
/
SME
Feb 15, 2021 - 09:51 AM GMT

As a small business owner, accurate financial planning and strategic budgeting will help you spend your investments wisely. And spending wisely will help you achieve the growth you want for your company in the long run. Therefore, hiring a financial advisor can be invaluable. But many people have been misled when it comes to financial advisors. They may believe that advisors charge huge fees and may even have ruled out hiring one to save money – which is counterintuitive given the savings that financial advisors can achieve for you. It's especially easy to rule out hiring a financial advisor if you think you can manage your finances effectively alone. But this is unlikely. We don't fix our own electrical devices, make our own clothes, or build our own computers – yet many of us do take on our own finances.
Financial advisors have a wealth of experience and knowledge that the rest of us don't have. That's why hiring a professional allows you peace of mind while you get the most out of your advisor's knowledge and enjoy complete financial protection. If one thing's for certain, it's the fact that hiring the right person will save you money. In fact, the International Longevity Centre (ILC) think-tank concludes that those who seek professional financial advice save an average of £40,000 in total, compared to those who don't take financial advice at all.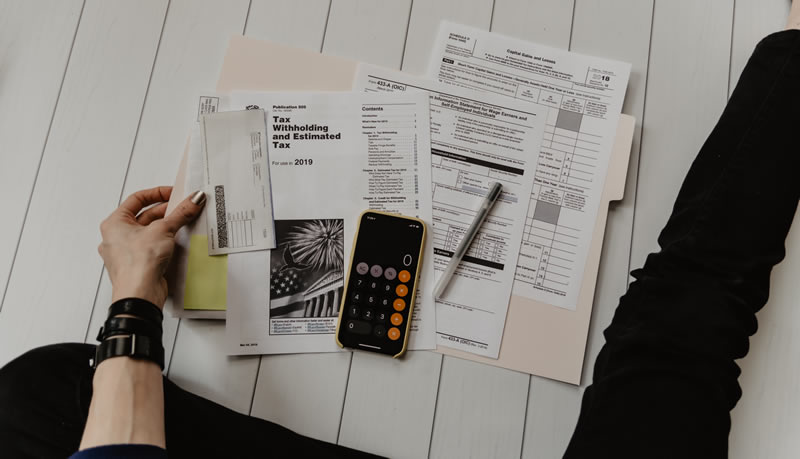 Here, private equity and distressed M&A investor Scott Dylan explores exactly what financial advisors do for their clients, why you need one for your small business, and how to choose the right finance professional for your business.
What Financial Advisors Do
The term 'financial advisor' encompasses professionals who provide a range of financial services. Each of these professionals will have a different background and/or education that qualifies them to provide services in their financial niche.
All financial advisors do have one thing in common though. They're all there to help you make the most of your initial investment – a capital injection that you must spend wisely to kickstart your success journey. Financial advisors can analyse the viability of your business model and project how to best grow your business. They'll highlight your risk exposure and cover scenarios you may not even have thought about.
There are two main types of financial advisor in the UK: independent and restricted. Independent financial advisors offer a full range of financial products and providers. They can recommend a range of investment products to meet your goals and should offer unbiased advice pertaining to all relevant firms in the market.
On the other hand, restricted financial advisors specialise in a small selection of products and providers. They only recommend certain products/providers and should clearly explain the nature of their restriction. For example, they may only work with one product provider or with a small number of product providers. Alternatively, the financial advisor may focus on one market, such as pensions, and only advise on products in the pensions sector.
Either way, all financial advisors must achieve at least a Level 4 national qualification and attain a Statement of Professional Standing (SPS) to certify them in the financial arena. A SPS is a code of ethics that shows a financial advisor has completed a minimum of 35 hours' professional training each year. Advisors must renew their SPS' every year, so check your advisor's is up to date.
When looking at your options, it's important to hire someone who offers the services you need. You should also be able to see yourself building a healthy working relationship with this person. They must be trustworthy, familiar with your industry, and understand your business' financial needs. Plus, they should be regulated by the Financial Conduct Authority (FCA), which protects clients against harm that can arise from poor conduct in the finance sector.
Why You Need a Financial Advisor
Knowing where to invest your funds is crucial when running a small business. It's easy to over- or under-spend if you don't have guidance from a professional. So, without further ado, here are Scott's five top reasons why you need a financial advisor.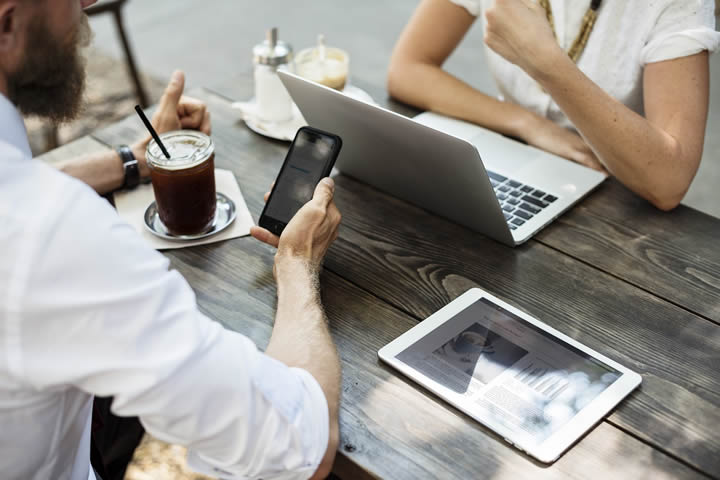 1. Financial Advisors Help in Multiple Ways
It's a common misconception that financial advisors exist only to invest your money. It's true that this is one of their responsibilities, but they do so much more. Not only can a financial advisor help you to invest advantageously, but they can also help you with capital allocation, cost-cutting, and sales growth.
Not only can financial advisors offer key guidance when it comes to business acquisitions – whether you're selling or buying – but they can also:
Rebalance your investments – you might have a blend of cash, bonds, and mutual funds in your investment portfolio. But you'll probably want to rebalance the ratios of these now and again to protect your wealth. A financial advisor will be able to advise you on how and when to adjust these ratios.
Tax planning – tax can be complicated, especially when it comes to understanding the tax laws that apply to your financial situation and identifying which investments will be taxed most heavily. A financial advisor will help you navigate which of your assets have the biggest tax implications, when taxes are due, and how much you'll owe.
Estate planning – as you build your wealth, you'll need to decide who will receive your estate. Your financial advisor can collaborate with an estate-planning solicitor to work out how to distribute your assets according to your wishes.
Long-term care planning – a financial advisor can help you learn how to protect your wealth should you ever require long-term medical care, which can quickly burn through your pension fund and other savings.
Spending strategies – when you retire, you'll need to know which of your investments require annual minimum withdrawals and which income streams you should use first. A financial advisor can help you draw up a plan for where and when you should withdraw funds when you retire.
2. Financial Advisors Set You Up for the Long Run
Financial advisors can help you find the answers to the questions you don't want to get wrong. How much should you save for retirement? How should you adapt your investments portfolio over the upcoming years? How can you make up for lost time if you started investing later than you would have liked? Get these questions right, and you'll be on track for financial success for years to come.
3. Financial Advisors Offer a Valuable External Perspective
Even if you have a solid understanding of finances yourself, it's always best to get a second opinion. Doctors don't diagnose themselves. Dentists don't remove their own teeth. Hairstylists don't cut their own hair. Pretty much any expert seeks consultations from other professionals in their field. We all have blind spots when we're personally invested in our businesses, projects, and plans. These blind spots can lead to huge mistakes in financial planning. Even the best need outside advice. No matter how strong your financial ability, an advisor with an outside perspective will be able to offer valuable assistance.
4. Selling Up? Financial Advisors Can Help You Close a Great Deal
If you're thinking about selling your business, choosing the right financial advisor can help you close a successful sale. Pick an inexperienced advisor, and you might not sell your business for as much as its worth. Therefore, it's usually a good idea to opt for a business broker or corporate finance adviser. These financial advisors can help you with credible sales documents; researching, identifying, and vetting buyers; and negotiating a great sale on your behalf. When selling up, the cost of a financial advisor should soon pay for itself.
5. Financial Advisors Reassure You When Stocks Fall
Investments require continuous monitoring, and you may have to act quickly when the stock market takes a large drop. An economic crisis can leave you tearing your hair out, but a financial professional can advise you accordingly and give you peace of mind over how to protect your assets in any scenario. They'll know when to leave your investments alone, when to rebalance, and when to liquidate.
How To Choose Your Financial Advisor
It's natural to feel unsure how to approach and choose a financial advisor, especially if you're not sure which questions to ask. These are some great questions to get you started.
Which financial services do you provide?
What are the smallest and biggest portfolios that you've worked on?
What is your pricing structure? Do you offer different services?
Tell me about your educational background. Which certifications do you have?
How long have you been a financial advisor?
Could you provide me with contact information for three client references?
How often would you evaluate my financial situation and update forecasts?
Arranging Appointments with Your Financial Advisor
Once you've chosen your financial advisor, you'll arrange another appointment to discuss your financial situation and goals. During this appointment, your financial advisor will put together a plan to manage your finances effectively.
Scott recommends meeting your financial advisor at least twice a year to discuss your portfolio and any changes you'd like to make. You should also meet your advisor whenever you find yourself in a situation that requires financial navigation.
Hiring a Financial Advisor
It's usually best to hire a financial advisor when you start building your company's wealth through investing. Keep in mind that when this time comes, the only person who can decide to seek financial assistance is you.
You can get in touch with Scott Dylan's capital investment organisation Fresh Thinking Group to learn more about protecting your wealth and investing strategically to grow your business.
About Scott Dylan
Scott Dylan has channelled his impressive background in investments into his role as the managing partner of Fresh Thinking Group (FTG), which prides itself on financially revitalising companies.
As FTG's CEO and group partner, Scott helps start-ups, businesses looking to expand, and businesses in need of capital injections to streamline their finances, scale their outputs, and redefine their positions in digital and logistics markets. He has achieved significant results for each of FTG's acquisitions, which include Laundrapp, Cuhu, and GLB Transport, to name a few.
By Sumeet Manhas
© 2021 Copyright Sumeet Manhas - All Rights Reserved
Disclaimer: The above is a matter of opinion provided for general information purposes only and is not intended as investment advice. Information and analysis above are derived from sources and utilising methods believed to be reliable, but we cannot accept responsibility for any losses you may incur as a result of this analysis. Individuals should consult with their personal financial advisors.
© 2005-2019 http://www.MarketOracle.co.uk - The Market Oracle is a FREE Daily Financial Markets Analysis & Forecasting online publication.

Only logged in users are allowed to post comments.
Register/ Log in