A Great Time to Buy?
Commodities
/
Crude Oil
Oct 17, 2008 - 04:12 PM GMT


Buy you ask? Yes. Not stocks, unless you're talking about oil. And unless you're the best of the best of traders you'll probably want to buy the oil trusts, but only if you believe in the peak oil story. Today? Not likely….at least wait until the next market crash, which appears to be coming any day now. And I highly doubt you're anywhere as good of a trader as you think.


Now I'm not saying to load up on oil. Just take a small position and build a larger one gradually because the momentum is still strongly negative. What should you do if you get a bounce? Why sell of course. Anytime you're in a market like this and you get capital appreciation that approaches a nice dividend yield, you should always sell. It's called common sense risk management.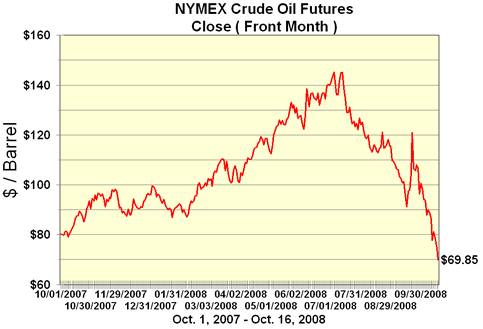 How low could oil go? Who knows? No credible person thought it would soar by nearly 100% to $147 in less than a year. Likewise, I don't know of any credible person who might have predicted oil would collapse to $70 just a few months after it reached an all-time high of $147 in July. But the fact is that this market is all about momentum, mainly on the down side. And once things fall, they fall fast and hard.
It's likely that oil will slide further down, so why take a position now? Well, most people aren't full time traders so they might miss a lower point. Also, the oil stocks may not keep falling with oil. At some point the value players will get involved, especially with the oil trusts. Finally, taking that small step forward gets you involved in the game.
I actually predicted a big correction in commodities in my book. Only the timing was a few months off (I expected in 2010). But hey, I don't have a crystal ball. The fact is that I knew a correction would come around this time when I wrote about it in 2006. All bubbles eventually correct. But I believe the current correction in the commodities bubble will lead to opportunities for certain commodities like oil and gold (if you consider it a commodity).
In fact, unlike all of the commodity bulls, I really don't think the commodities bull run has much steam left. In 2006, I stated that I thought it would be over by the 2011-2012 period. Given that we are seeing a global meltdown so soon, there is a good chance this bubble will be over soon. But oil and gold are exceptions in my opinion. Why? Because they have properties that are unlike commodities. In many ways they really don't behave like commodities.
Note these are really speculative calls because I'm really extending things. These days, people look for day trading tips. Sorry guys, I don't make a habit of day trading because it's gambling. Day trading is for people who have no real skills. If you know what is going on and how to recognize and react to change, you're always much better off with short and intermediate trading strategies. In contrast, if you're a day trader and you know what's going on, you are essentially throwing out any advantage you have from your ability to read the market. However, people day trade because they know they don't know what's going on. But current market conditions certainly do tend to favor some day trading without a doubt.
Understand there is a significant amount of manipulation in the commodities markets by big banks…namely the ones that have large prime brokerage units which deal with hedge funds. We saw these same players crush gold and silver a couple of months ago. But keep in mind that OPEC has a good amount of say what oil prices will be, regardless how weak the economy gets. As well, we still have to use a certain amount of oil and that amount is enormous. Finally, a good deal of oil being produced is non-conventional (mostly non-OPEC producers as well as some OPEC members such as Venezuela ).
Since non-conventional oil is very expensive to refine, that is another force that will make it difficult for prices to fall much further or remain low for an extended period. I don't consider an extended period a year. I'd say two or more years for the case of oil. I got out of oil over a month ago and I took a modest position a couple of days ago. So for me it would have to get creamed from here for me to get more. Otherwise, my cost basis wouldn't be lowered by much.
But for new positions, you might consider entering soon….not a lot, just a little and build your position from there….that is if you really believe the peak oil story, you can handle buying on the way down, and the risk is something you can stomach. It can be very painful to buy towards what you might think is a near bottom. But that's how the real money is made. It's also a very risky position to put yourself in. So for all you conservative investors…..stay out. This one is for aggressive investors only who have many, many years of investment life remaining.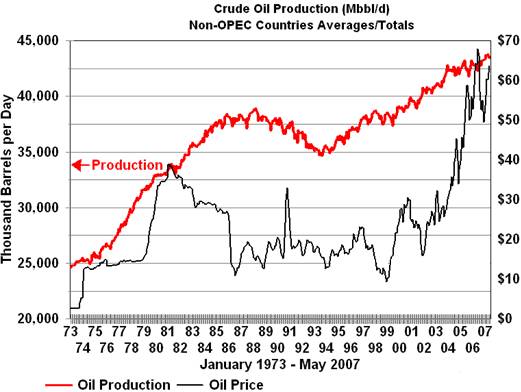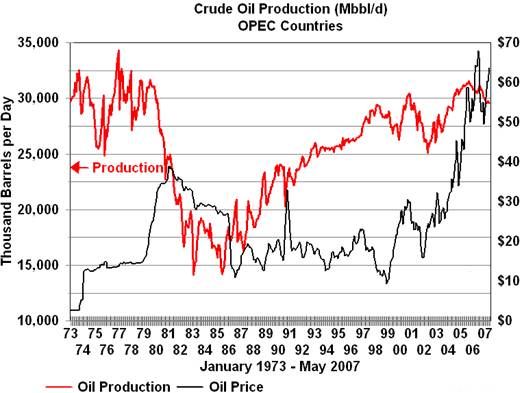 It looks as if that mid-teens price for Petroleo Brasileiro (PBR) I've been waiting just might be coming in a few weeks. Finally, remember this….like gold, oil can be extremely volatile so if you are going to get involved you really need to trade the volatility. Otherwise, you should stay out of gold and you should only consider the oil trusts. While still very volatile, at least you'll be getting monthly dividends. Better yet, just stay out of the market altogether unless you're a very experienced and active trader. Instead, put in some open orders for safe and high dividend-yield stocks like Pfizer, say around $14. And if it never triggers that's okay because those with cash will be in charge down the road when the market falls lower.
By Mike Stathis
mike@apexva.com
Copyright © 2008. All Rights Reserved. Mike Stathis.
Mike Stathis is the Managing Principal of Apex Venture Advisors , a business and investment intelligence firm serving the needs of venture firms, corporations and hedge funds on a variety of projects. Mike's work in the private markets includes valuation analysis, deal structuring, and business strategy. In the public markets he has assisted hedge funds with investment strategy, valuation analysis, market forecasting, risk management, and distressed securities analysis. Prior to Apex Advisors, Mike worked at UBS and Bear Stearns, focusing on asset management and merchant banking.
The accuracy of his predictions and insights detailed in the 2006 release of America's Financial Apocalypse and Cashing in on the Real Estate Bubble have positioned him as one of America's most insightful and creative financial minds. These books serve as proof that he remains well ahead of the curve, as he continues to position his clients with a unique competitive advantage. His first book, The Startup Company Bible for Entrepreneurs has become required reading for high-tech entrepreneurs, and is used in several business schools as a required text for completion of the MBA program.
Restrictions Against Reproduction: No part of this publication may be reproduced, stored in a retrieval system, or transmitted in any form or by any means, electronic, mechanical, photocopying, recording, scanning, or otherwise, except as permitted under Section 107 or 108 of the 1976 United States Copyright Act, without the prior written permission of the copyright owner and the Publisher. These articles and commentaries cannot be reposted or used in any publications for which there is any revenue generated directly or indirectly. These articles cannot be used to enhance the viewer appeal of any website, including any ad revenue on the website, other than those sites for which specific written permission has been granted. Any such violations are unlawful and violators will be prosecuted in accordance with these laws.
Requests to the Publisher for permission or further information should be sent to info@apexva.com
Books Published
"America's Financial Apocalypse" (Condensed Version) http://www.amazon.com/...
"Cashing in on the Real Estate Bubble" http://www.amazon.com/...
"The Startup Company Bible for Entrepreneurs" http://www.amazon.com...
Disclaimer: All investment commentaries and recommendations herein have been presented for educational purposes, are generic and not meant to serve as individual investment advice, and should not be taken as such. Readers should consult their registered financial representative to determine the suitability of all investment strategies discussed. Without a consideration of each investor's financial profile. The investment strategies herein do not apply to 401(k), IRA or any other tax-deferred retirement accounts due to the limitations of these investment vehicles.
© 2005-2019 http://www.MarketOracle.co.uk - The Market Oracle is a FREE Daily Financial Markets Analysis & Forecasting online publication.

Only logged in users are allowed to post comments.
Register/ Log in