How To Get Your Clients To Pay Outstanding Debts
Companies
/
Debt & Loans
Feb 10, 2021 - 08:34 AM GMT

There is nothing more frustrating for a business to have to chase up outstanding payments.
It doesn't matter whether you are a large business with an invoicing department or a freelancer offering up your services. Clients that take forever to pay can be a severe hindrance to your cash flow.
While some clients may have a good reason for not paying on time, others are merely trying to get out of paying you what they owe, or they are not in a financial position to pay you right away.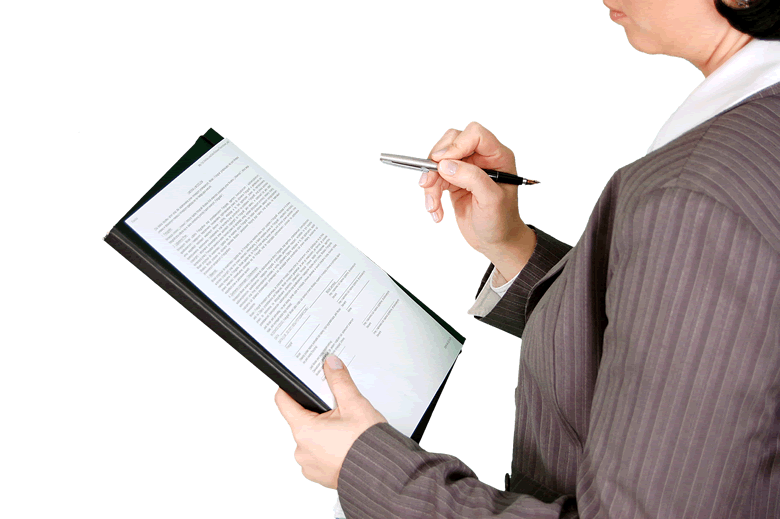 Whatever the reason, you want to collect outstanding payments from a client as soon as possible.
What Is the Difference Between Unpaid and Overdue Invoices
Despite their similarity, understanding the differences between the two will help you decide how to act.
Unpaid
Unpaid invoices are those that have been sent out but not paid yet. It doesn't mean the client won't pay, but he hasn't yet paid.
Overdue
This is a serious one where the invoice due date passed, and the client still hasn't paid.
How Do You Deal With A Customer Who Refuses To Pay?
If your client refuses to pay you, you have to be able to stand your ground.
There are several methods to collect a debt, but they commonly necessitate much time, effort, and money.
The best way to collect payment from clients is to ask for it. You might think that asking for money is more complicated than you thought, but it doesn't have to be.
It may help you follow some tips before getting down to the serious part of collecting what you are owed.
Clearly State Your Terms
When you make a sale, whether it's a per-hour contract or a flat fee, you need to be clear on the terms of the agreement, and you also need to be clear on the terms of payment.
The client may offer to pay you with each milestone or offer to pay you at the end of the project.
If they don't have the money on hand, they will likely offer an alternative payment method.
Always Follow Up
You will need to follow up with clients consistently. This can be achieved by sending a client an email each month or every week.
Many businesses become concerned when their first email goes unanswered. This is because we sometimes forget that people have hectic lives. If you don't get a response right away, it doesn't mean your client will not pay.
By using special software like Payt, you can set up automated follow-up emails with the text of your choice.
Naturally, it's best to start friendly rather than create a conflict right away, but you can gradually become tougher the more prolonged the unpaid invoice goes unpaid.
If you have not been paid after a week, sending a polite follow-up email may help.
Attaching the invoice may be helpful when sending this email.
Research Your Client
You will never know what type of person you will be working for until you do some research beforehand.
By researching your clients, you'll be able to be sure they're who they claim they are and that they can pay you for any work you do for them.
One of the ways to determine if they are trustworthy is to perform a credit score. Many companies offer credit scores, and many are very straightforward to conduct.
Check your jurisdiction to see whether it is legal for you to conduct a check without their consent. There are some countries with stricter privacy laws surrounding this than others.
Send Your Invoice As Soon As Possible
Clients tend to be very busy. They will be more inclined to pay you if you send them invoices promptly.
Don't give your clients any room to stall on payment. By sending an invoice several days after the agreed completion, you leave the door open for them to claim more time.
While it's easy to get caught up looking for new clients, you must remember to invoice completed work immediately.
Provide Additional Payment Options
The more comfortable you make it to pay, the more likely your clients will do so. Offering them a variety of convenient options makes you look professional, but in the end, your client will feel obligated to pay up what they owe.
You can offer direct bank transfer or even online payment options, depending on the job's size.
Establish a Late Payment Fee
This ties into the first point, which is to define your terms before starting any job. By ensuring that your clients are aware of the late payment fee, you already set expectations and ensure that they will subconsciously pay on time.
Once they sign the contract, you will then be able to comfortably take any grievance to a small claims court in the instance that they don't want to pay.
However, the main reason for including this clause will be to ensure they pay on time, so you don't have to worry about going to court.
You can also offer a 30-day grace period as long as the client pays within 30 days; any late fees will be waived. This makes you appear more professional and hopefully won't scare your client away.
Establish a Payment Plan
Sometimes a client can afford to pay but is unable to due to unforeseen circumstances. If this is the case, demanding letters and threats will prove to be ineffective.
You can get a separate contract to include a payment plan of an agreed-upon amount in this situation.
You should preserve your original contract so that you have evidence if you end up in court.
Stay In Touch Personally With Your Customers
Nobody wants to wake up to an angry and demanding email. Your client may have forgotten or had other things going on.
By staying in close contact, you will be able to learn about the issues they face. Communicate with them and understand their concerns to ensure you get paid.
This doesn't mean that you must take on their problems, but it's helpful to keep in touch with them.
Communicate with your clients to find out the reason for their late payments. Some clients may not realize the full severity of their situation until they talk to you.
You should prepare for this by setting up an initial meeting with your client to discuss the late payments and create a plan for resolving them.
You might want to reach out to your small business association or your local chamber of commerce for help and advice if you need it.
Contact A Collection Agency
If all else fails, you can ask for the services of a debt collection agency that specializes in recovering unpaid invoices.
This may not be an option for smaller invoices or freelancers, but for large amounts, it might be your only option.
Summary
Many reasons exist for clients not paying on time, and many of them can be avoided. However, they may not realize that failing to pay can cause severe problems in the future.
If your client fails to pay on time, you will not only be responsible for the money you borrowed; you will also be liable for any subcontractors who have not been paid, compounding an already bad situation.
By Sumeet Manhas
© 2021 Copyright Sumeet Manhas - All Rights Reserved
Disclaimer: The above is a matter of opinion provided for general information purposes only and is not intended as investment advice. Information and analysis above are derived from sources and utilising methods believed to be reliable, but we cannot accept responsibility for any losses you may incur as a result of this analysis. Individuals should consult with their personal financial advisors.
© 2005-2019 http://www.MarketOracle.co.uk - The Market Oracle is a FREE Daily Financial Markets Analysis & Forecasting online publication.

Only logged in users are allowed to post comments.
Register/ Log in