Mogo (MOGO) Stock: The Opportunity Is Hard to Ignore
Companies
/
Investing 2020
Aug 28, 2020 - 09:51 AM GMT

Mogo Inc (NASDAQ: MOGO) issued its financial and operational results for the second quarter last week. While the results proved to be overwhelmingly positive, and analysts praised the work being done, and the stock was up directly after the financial results were released, the market had an adverse reaction as a result of a blunder associated with robo-content in which a published article suggested that the company missed revenue expectations when it actually beat them. The mistake was subsequently corrected, but it took a full 3 days, allowing for a discount to be created.
Nonetheless, this blunder along with a few key pieces of strategic news that went unnoticed by the market last week, including some news from US fintech leader Square (NYSE: SQ) that further validates Mogo's strategy, are creating an opportunity.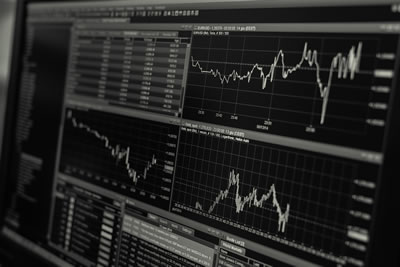 A Look at Mogo's Q2 Operational Results
As mentioned above, Mogo had a blowout quarter in Q2. Not only did the company see tremendous expansion of its member base while innovation led to the launch of a new product.
In terms of member growth, MOGO now serves 20% more members than it did just one year ago, with the total member count coming to approximately 1.04 million. That means that in terms of total members, MOGO is now one of the largest fintech companies in Canada.
The company also fully launched the MogoSpend service. Through the service, members now have access to a MogoSpend account for digital banking that comes with a Platinum prepaid card. Importantly, MogoSpend not only allows consumers to gain better control of their finances, but also to improve the environment for themselves and future generations through a carbon offset program through one of the first carbon offset programs in North America that's tied to consumer spending.
Moreover, the company amended terms of 10% convertible senior debentures that were previously set to mature on May 31, 2020. This maturity date has been moved to May 31, 2022.
The company also pointed to strong results in terms of loan performance. To date, only 6% of loan customers needed some kind of relief, including reduced interest and deferred payments, as a result of the COVID-19 pandemic. Only 1% of customers were still receiving relief at the end of the quarter.
Importantly, not only are loans not requiring as much relief as many would have expected as a result of the pandemic, default rates actually decreased when compared to historical levels while seeing higher than normal early loan payments.
It's the stability and incredible profitability that comes with lending programs like Mogo's that led to Square launching a similar lending program through its Cash App, only serving to further validate Mogo's work.
A Huge Development That Hasn't Been Priced In
In the earnings release, Mogo said that it has established two new referral agreements surrounding high interest saving products and prime loans. As a result of these agreements, the company will get a fee for every qualified account referred to its partners.
This is HUGE for two reasons!
A Large Revenue Stream. Referral income is the income that drives the development of Apps like Credit Sesame and Credit Karma. Tapping into referral income means that Mogo is tapping into an income stream that comes with no overhead, yet the ability to generate tremendous revenue.
Canadian Banks Are Playing Ball. Fintech has been slow to take off in Canada. However, we're starting to see a trend of dramatic uptake in the region. As a result, banks in Canada are likely to find ways to earn their piece of the pie as the wrench is thrown into their traditional plans. With two referral agreements signed, it tells us that banks are validating the work MOGO is doing, not only as a consumer service, but as competition under the guise of the old adage, if you can't beat 'em join 'em.
Q2 Financial Results
The second quarter proved to be a great quarter from a financial perspective, with Mogo beating its own expectations. Here's what we saw:
Revenue. Core revenue came in at C$10.6 million. Not only did this figure beat analyst expectations, it beat the company's own guidance, which set the stage for revenue to come in between C$10.3 and C$10.5 million.
Adjusted EBITDA. Adjusted EBITDA came in at C$5.2 million, representing a margin of 49%. This represents an 855% increase over Q1 2020 and a 227% increase in EBiTDA over Q2, 2019. Importantly, MOGO said that the gain in EBITDA was attributable to record gross margin based on strong loan performance as well as a significant reduction in growth related operating costs.
Net Cash Flow. During the quarter, MOGO realized a significant swing in net cash flow from operations. In Q2, the company's net cash flow from operations came in at C$7.3 million. That's an C$11.6 million improvement over the -C$4.3 million reported in Q1. At this stage of the game, saying that an C$11.6 million swing to positive cash flow in a single quarter is impressive is an understatement. Moreover, the company clocked in its first positive income from operations in history of C$1.9 million.
Management Commentary
We delivered strong second-quarter profitability, which speaks to the impact of the changes we made to mitigate the effects of COVID-19, but most importantly really highlights the underlying strength of our business model. We are continuing to focus on enhancing our value proposition and building Mogo into a powerful finance app that can help consumers take their finances to the next level. With the recent launch of our new spending account that includes the Mogo Visa Platinum Prepaid Visa, we become the first company in Canada to offer Canadians a simple and free way to not only control their spending and avoid debt, but also do their part to help solve climate change by offsetting CO2 as they spend.
There is an accelerating trend toward sustainable living and MogoSpend fits right into this trend. It's also a high-engagement product that creates a new revenue stream and we believe will also help attract a whole new segment of customers. In addition, we have seen early traction with our new referral model, with two partners already signed on. - David Feller, Founder and CEO of Mogo.
Q2 2020 was a milestone quarter for the Company as it allowed us to demonstrate the multiple levers we have in our business model as well as showcasing the underlying profitability of our financial model. Specifically, we were able to quickly respond to the COVID-19 crisis by immediately reducing our growth related expenses and pausing loan originations which resulted in us generating C$7.3 million in positive cash flow from operations net of investing during the quarter as well as record gross margins and Adjusted EBITDA margins of 91% and 49% respectively.
In addition, with the recent launch of MogoSpend and the Expansion of our referral model, we have an increasing number of ways to monetize our member base over time as these products and partnerships scale. - Greg Feller, President and CFO at MOGO.
Analyst Reactions to the Results
There are currently four analysts weighing in on Mogo, with all of them having positive reactions following the financial results released by Mogo.
Eight Capital. Maintained "Buy" rating with a price target of C$5. This is the same analyst covering the Canadian Shopping Phenom, Shopify.
Canaccord Genuity. Maintained "Speculative Buy" rating with a price target of C$4.
Raymond James. Maintained "Buy" rating with a price target of C$4.
B. Riley. Maintained "Buy" rating with a price target of US$3.
It's clear that analysts are seeing the disconnect between market cap and intrinsic value here. Keep in mind, Mogo trades with a market cap of around $50 million, but it generated $7 million in revenue and $3.6 million EBITDA in the second quarter alone. There are no other companies in the fintech sector that trade at such an incredible value considering these metrics.
A Misfire Creates an Opportunity
While Mogo's results proved to be overwhelmingly positive, there was an adverse reaction in the market. Unfortunately, this was likely the result of a robo article published by Zachs that took incorrect data into account.
The article suggested that Mogo missed analyst expectations, ranking at the top of the MOGO ticker page on Yahoo! Finance. Unfortunately, this weighed heavy on the stock for a couple of days.
However, on Friday, Zachs revised its article, realizing the mistake it made and letting investors know that Mogo had actually beat analyst expectations. While the stock has made back some of its losses, the damage from the inaccurate post has not been completely offset. Although this is painful for MOGO, it represents a discounted opportunity for incoming investors.
Mogo Will Benefit from the Bitcoin Boom
It's also important to consider the fact that Mogo makes Bitcoin available to its members through MogoCrypto. This is a huge point of inflection considering the incredible rise that we've seen in bitcoin as of late.
Through its MogoCrypto offering, the company has the ability to attract a vast audience of Canadian consumers that are looking to gain exposure to Bitcoin through a simple, yet intuitive app. Once these consumers become members, they have the ability to trade bitcoin while being exposed to all that Mogo has to offer, likely becoming further engrained in an incredible financial ecosystem created by Mogo.
MOGO Looking Forward
Moving forward, MOGO stock represents a compelling investment opportunity. The company is seeing dramatic growth in its membership, while staying on the leading edge of fintech innovation in Canada.
Today a membership with Mogo is more than an app membership. It's access to digital banking services not otherwise available to consumers in Canada, access to Bitcoin, and the ability to improve environmental conditions while focusing on financial health.
Not only has this led to comparisons between Mogo and the Square Cash App, which became even more relevant last week when Square announced the launch of micro loans within the Cash App, it has also resulted in the company's ability to swing to profitability even in the face of the COVID-19 pandemic, while attracting partnerships with major banks that simply can't beat 'em. All in all, MOGO stock is one to watch!
This article is a paid advertisement. Read all relevant disclosures at Alpha Stock News.
By Joshua Rodriguez
© 2020 Copyright Joshua Rodriguez - All Rights Reserved
Disclaimer: The above is a matter of opinion provided for general information purposes only and is not intended as investment advice. Information and analysis above are derived from sources and utilising methods believed to be reliable, but we cannot accept responsibility for any losses you may incur as a result of this analysis. Individuals should consult with their personal financial advisors.
© 2005-2019 http://www.MarketOracle.co.uk - The Market Oracle is a FREE Daily Financial Markets Analysis & Forecasting online publication.

Only logged in users are allowed to post comments.
Register/ Log in