How Startup Fundraising Works
Companies
/
SME
Dec 17, 2019 - 05:02 PM GMT

How does startup fundraising and getting funded really work for startups?
Throw together a pitch deck, run around Silicon Valley showing it off to investors, and rest easy on the weekend with a pile of checks and plenty of commas in your bank account, right? Not exactly. There is typically a lot more involved in fundraising than you see on the surface.
Where The Money Comes From
When most entrepreneurs think about fundraising they are initially thinking about getting that big VC money.
In reality, there are several stages of fundraising. VCs normally isn't an option until a little later in the game.
Most likely you'll be first raising your early startup capital from friends and family. Then individual angel investors. Maybe angel groups and crowdfunding platforms.
There may be a variety of other investors later on too. Like strategic corporate investors and private equity firms.
The VC Funding Cycle
It's helpful to understand how venture capital works. This enables you to put yourself in their shoes and understand what's driving them. It will prepare you to be positioned to really connect and move smoothly.
Venture capital firms are operated by the General Partners. These are the active investors in the organization. As an entrepreneur, you'll probably be dealing with an individual partner who is your direct connection to the money. This person is more important than the company name itself. Understand what they are looking for, and how you can help them.
The VC fund is also made up of Limited Partners. These are the passive investors who give their capital to the fund to invest. They may include wealthy individuals, other funds, and family offices. They are looking for strong returns from their pooled money, within a set time frame.
When startup investments are successful, VCs pay back their investors, make a profit, and raise new funds to repeat the cycle.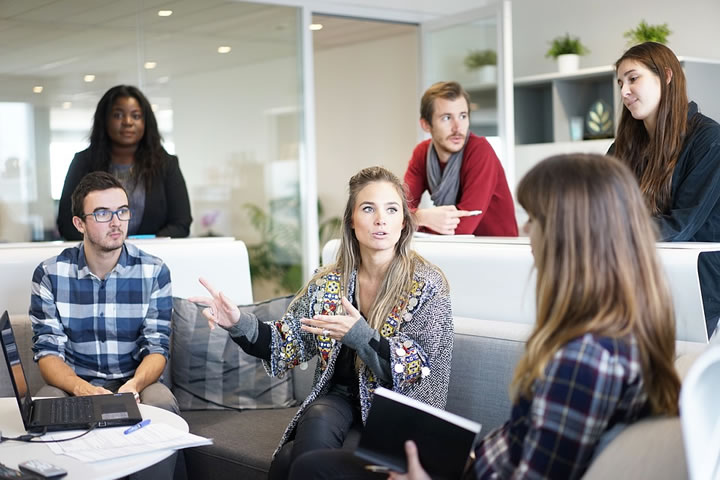 Get Money, Give Equity
There are many better reasons to raise money for your startup than just the money. When you do raise equity capital, you are giving up a piece of your company. Your investors now hold stock in your company. Exactly how much you can expect to give up varies by round. The earlier the round, the higher the risk for investors, and the larger the piece of the pie they are going to want for less money. In later rounds, they'll get less of a percentage for more money.
With this in mind many experienced entrepreneurs like to start by bootstrapping, and then raise money when they are in a stronger position. Of course, this isn't possible for every type of venture.
It is important to understand how dilution works. Plenty of founders have found themselves walking away with very little, even after their startup goes public at over $1B. It's a balance between having a smaller piece of a much larger company, or a large piece of a much smaller company. Remember, if you can't make it on your own, then 100% of nothing is still nothing. In contrast holding, just 10% of a $100M company can put $10M in your pocket.
5 Rounds
Each and every time you go at fundraising it can be consuming. It seems like closing this round is all the matters in the world. Yet, once you start you'll be raising round after round until you say goodbye.
There will typically be a Pre-Seed, Seed, Series A, B and C round. Some will engage in even more rounds.
The point is not to believe you just have to make it through this round you'll have it made. Like walking into a boxing match, you have to be prepared to go the distance through all of the rounds. Each one can feel like a fight for your life, with very little breathing time in between. If you're lucky, you will have a great team in your corner who will get you through.
This fundraising training course can help.
Burn Rate & Runway
Even raising millions of dollars isn't going to set you and your company up for life. It gives you just enough oxygen to sprint all out to the next milestone and close another round of funding.
How fast you'll need to close your next round will be determined by your burn rate. This is how much cash you are burning through every month. If you're spending $100k a month on expenses, that's your monthly burn rate.
If you have $1M in the bank, then you have 10 months of runway. If you don't close that next round within 10 months, you aren't going to be able to make payroll and keep the lights on. In this scenario, you already need to be actively fundraising for your next round in order to close on time and get the funds in the bank.
Board Seats & Decision Making
Taking VC money in your startup fundraising efforts is going to mean giving up board seats as part of your board of directors structure. It means giving up a lot of voting rights.
If you've chosen incredible investors, they will be there to back you and advice and help you. They'll still let you make most of the decisions.
Of course, while these board members are there to make your startup a wild success, they also have their own obligations and timelines. Their main concern is really to make this grow big fast and cash out. That way they can repay their own limited partner investors.
Where the friction usually comes in is that they may have to pay back their investors in just five years. That may sound like a lifetime away right now, it means a lot of pressure. Problems arise when they want to force decisions for short term indicators, even in the long term expense of your customers and company.
Be very careful that you are aligned on mission and timelines before getting into the relationship.
If you do this, you'll sail toward an exit that will best equip your startup's mission to succeed.
Then with full-cycle experience under your belt, you'll find it easier to raise money, bootstrap or self-fund your next venture, and attract talent. Plus, you'll know what mistakes not to repeat again.
BIO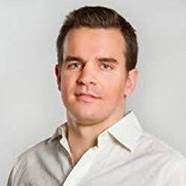 Alejandro Cremades is a serial entrepreneur and the author of The Art of Startup Fundraising. With a foreword by 'Shark Tank' star Barbara Corcoran, and published by John Wiley & Sons, the book was named one of the best books for entrepreneurs. The book offers a step-by-step guide to today's way of raising money for entrepreneurs.
Most recently, Alejandro built and exited CoFoundersLab which is one of the largest communities of founders online.
Prior to CoFoundersLab, Alejandro worked as a lawyer at King & Spalding where he was involved in one of the biggest investment arbitration cases in history ($113 billion at stake).
Alejandro is an active speaker and has given guest lectures at the Wharton School of Business, Columbia Business School, and at NYU Stern School of Business.
Alejandro has been involved with the JOBS Act since inception and was invited to the White House and the US House of Representatives to provide his stands on the new regulatory changes concerning fundraising online.
© 2019 Copyright Sumeet Manhas - All Rights Reserved
Disclaimer: The above is a matter of opinion provided for general information purposes only and is not intended as investment advice. Information and analysis above are derived from sources and utilising methods believed to be reliable, but we cannot accept responsibility for any losses you may incur as a result of this analysis. Individuals should consult with their personal financial advisors.
© 2005-2019 http://www.MarketOracle.co.uk - The Market Oracle is a FREE Daily Financial Markets Analysis & Forecasting online publication.

Only logged in users are allowed to post comments.
Register/ Log in