8 Reasons Why Investment in Education Always Pays Off
Personal_Finance
/
Student Finances
Apr 25, 2019 - 12:51 PM GMT

University brings about so much imagination within us. Secondary school is over and we think of furthering our education and obtaining the great successes that await us. It seems anything can be possible as we transition into adulting. Picture having the help of an Oxbridge diploma with the highest accolades. Companies scrambling to offer the best career opportunities and suddenly the corporate ladder seems to be much shorter. But then we consider all the baggage that comes with uni. The need to find time for assignments, devoting 4+ years of life to courses, and the cost of a quality education in the UK is quite substantial. With skyrocketing tuition, many wonder if the financial investment for a degree makes sense. For those of you on the fence about higher education, let's take a look at 8 reasons why an investment in education will always pay off.
"He who opens a school door, closes a prison." – Victor Hugo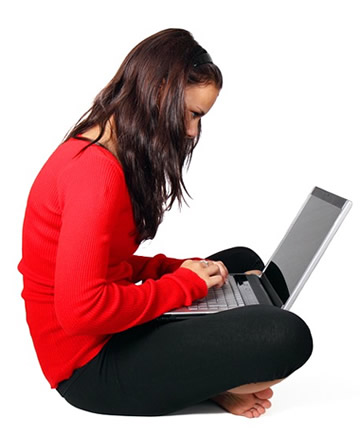 1. An education grants many opportunities.
In the above quote about learning, does Hugo refer to prison as a lack of knowledge which confines our abilities? Or that an enlightened people are on morally higher ground? Whichever your interpretation, having a higher education is liberating. In the real world, someone who has gone through academic scrutiny has proven they can take direction and overcome challenges. Employers will be more confident hiring a candidate who has shown they can consistently meet deadlines for assignments, achieve high marks, and help themselves develop as a person – even if they lack professional experience.
2. Develop invaluable social skills
University in the UK offers so many social opportunities, even with online programs. This is especially true if you grew up in a more homogeneous community. Most universities boast an international population and you'll join the ranks of a diverse student body representing many cultures and perspectives. Learning to read people and how to socialize with them is a life skill that can be applied to all aspects of life. A lot of your success will involve effective communication with your peers and in particular your teachers. Some lecturers may be very demanding, and you'll just have to toe the line while others are very open-door and encourage discourse.
3. You'll make more money.
Let's face it, the most obvious advantage of going to college is you'll increase the value of your labour and it's one of the best investment ideas. It doesn't take a PhD in economics to figure out the pool of available personnel for unskilled work is larger than for those who have specialized knowledge. The job market is hungry for those with specialized skills and companies are willing to pay a premium. Some companies may hire someone off the street and develop them from scratch, but by large, having your feet wet will move you to the top of the application pile. Not to mention, with fewer candidates in your niche, firms are willing to offer more honey to attract and retain an educated workforce.
4. Graduates are happier than non-graduates.
Who doesn't want to be happy? According to The Higher Education Funding Council for England in a 2017 study, "Graduates cope better with divorce, ill-health and unemployment". Furthermore, even with the gloomy UK weather, you'll feel more accomplished knowing that you've set a major life goal and have achieved it. When it comes to having satisfactory emotional health, the benefits to pay for university cannot be overstated.

"Education is the most powerful weapon which you can use to change the world." – Nelson Mandela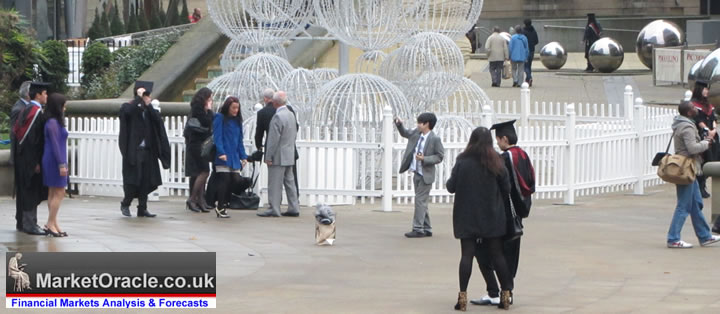 5. Seize the day with self realization.
Building on the psychological benefits of investing in education, how about how we value the present and the future? We all know someone who dwells on the past – "I should have turned left instead of right", or "I was once …". Why lament over the past when you can be high on life in the present? University is challenging. At times, you may even need to ask someone "do my assignment" to get help from professional writing service. But with each hurdle you cross, new doors and new challenges will open. A quick look at celebrated Nobel Prize winners to athletes competing at the top of the league delivers inspiration. If you want to reach your maximum potential or change the world, investing in education is a vital step.
6. You become more interesting for other people.
Society better respects those with an education. Not everyone can boast completing their studies as not all are capable of crossing the finish line and graduating. Graduates of universities have more to talk about and have an easier time connecting with people. Your college experiences and what you have learned, may be of much interest to others who may want to bounce some ideas off you and see what your perspective can offer them. As they say knowledge is power, especially in social circles.
"It is impossible for a man to learn what he thinks he already knows." – Epictetus
7. See the world through a 3D lens.
College assignments will help challenge your ability to think into the unknown and develop new perspectives. The uni system in the UK is highly respected around the globe for its ability to enrich students' ability explore new avenues and approach subjects from different angles. For sure, you'll find yourself exploring many theories and hitting the books into the deep night. To survive it all you may consider these exercises for tired students to get the recharge you need.
8. Knowledge is timeless.
The best part of investing in education is you retain it for a lifetime. While people and material objects may come and go from our lives, the knowledge we have is ours forever. Our experiences and what we've learned from them is a commodity always at our disposal. We can apply it in our careers, share it with our friends, mentor our children or just appreciate it for our own pleasure.

Conclusion
If you're looking for good investment ideas, look no further than within. Enroll in a university program you have a passion for and start your journey to a more enriching life. Realize your full potential with the knowledge of a leading institution that will shake the status quo and open a new universe.
By Jessica Vainer
© 2019 Copyright Jessica Vainer. - All Rights Reserved Disclaimer: The above is a matter of opinion provided for general information purposes only and is not intended as investment advice. Information and analysis above are derived from sources and utilising methods believed to be reliable, but we cannot accept responsibility for any losses you may incur as a result of this analysis. Individuals should consult with their personal financial advisors.
© 2005-2019 http://www.MarketOracle.co.uk - The Market Oracle is a FREE Daily Financial Markets Analysis & Forecasting online publication.

Only logged in users are allowed to post comments.
Register/ Log in