A Letter To The IRS: Go F Yourselves You Bunch Of Criminals
Politics
/
Taxes
Dec 03, 2017 - 02:38 PM GMT


Many people will tell you that the IRS and income tax in the US are unconstitutional.
That is totally true… but the CONstitution is also a scam to enslave people while telling them they are free… so who cares.
In any case, bitcoin and cryptocurrencies pose the biggest threat to central banks and governments in their entire, evil history.
"Taxes", which is just another word for extortion, are not voluntary and the only way to "collect" them is to use violence or threats of violence.
This worked fairly well for many decades as most transactions were not easy to conceal and governments could easily waltz in and take whatever they like out of your bank account by threatening violence against the bank.
Enter bitcoin.
Now it is quite easy to conceal most transactions AND it is impossible for any government to seize your funds.
This is a big problem for their worldwide extortion racket and they know it.
On top of that, less than 80,000 people work for the IRS. That means that there is only one communist extortionist for every 4,000 tax slaves.
Of course, there are also the repugnant order following policemen who dole out violence against anyone who does not bow down to the extortion racket, but they are a tiny minority as well.
This video shows how ludicrous the whole operation is… and if enough people woke up to it, the entire extortion racket would disappear overnight and any valuable services it did offer would be quickly offered by competing entrepreneurial enterprises for much cheaper and with a far superior quality of service.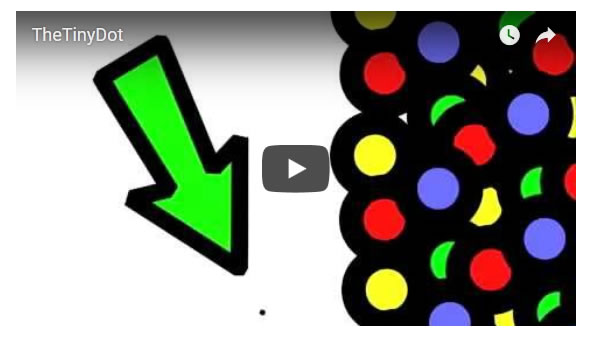 Because the extortionists have such a tiny minority, they have to use lies, propaganda, threats of violence and violence in order to try to scare tax slaves into being extorted.
We saw that again today when the IRS announced that, under threat of violence, Coinbase has submitted to giving the extortion racket information on 14,000 of its accounts.
This is all to put fear into the tax slaves to give the IRS information and actually, voluntarily (but under duress) give the IRS money it has no right to.
They need to do this because, between 2013-2015 less than two thousand people voluntarily told the IRS about their gains on bitcoin.
Those two thousand people, by the way, are spineless, pathetic zombies who are helping to destroy the world and should be ashamed of themselves.
The IRS hopes that by making it look like their few thousand agents are scouring through Coinbase's records that they can scare people to voluntarily file their capital gains and send money to them. It's a bigger scam than any Nigerian prince email… it actually nets trillions of dollars from suckers every year!
I would never voluntarily submit my information to any criminal organization! Never provide extortion rackets and terrorist agencies like the IRS with ANY information it does not already have. Doing so is like inviting the vampire into your own home. By voluntarily giving them information they don't have, you are actually, on a spiritual level, consenting to their aggression.
Instead, I would never file anything with them. If, by chance, you are one of a few people who gets targeted, and they do look through some transaction records and can show that you bought bitcoin at lower levels and want to force you to pay them, here is what I would do.
Transfer that bitcoin from one account to another account and then tell them you lost your bitcoin due to theft. And then tell them you'd like to file a Capital Loss for the year.
And then tell them to f off and get a real job.
Anarcho-Capitalist. Libertarian. Freedom fighter against mankind's two biggest enemies, the State and the Central Banks. Jeff Berwick is the founder of The Dollar Vigilante, CEO of TDV Media & Services and host of the popular video podcast, Anarchast. Jeff is a prominent speaker at many of the world's freedom, investment and gold conferences as well as regularly in the media.
© 2017 Copyright Jeff Berwick - All Rights Reserved Disclaimer: The above is a matter of opinion provided for general information purposes only and is not intended as investment advice. Information and analysis above are derived from sources and utilising methods believed to be reliable, but we cannot accept responsibility for any losses you may incur as a result of this analysis. Individuals should consult with their personal financial advisors.
© 2005-2019 http://www.MarketOracle.co.uk - The Market Oracle is a FREE Daily Financial Markets Analysis & Forecasting online publication.

Only logged in users are allowed to post comments.
Register/ Log in