How Pension Plans Are Coping With Financial Repression w/FRA
Personal_Finance
/
Pensions & Retirement
Mar 31, 2016 - 12:47 PM GMT


Professor and CEO of Create-Research Amin Rajan shares his knowledge with an in depth interview on Risk Mitigation and how European Pension Plans are Coping with Financial Repression with FRA Co-Founder Gordon T Long .
Amin Rajan worked as an economic forecaster in the UK treasury for over 8 years, and since then has been focusing on investment matters driven by macro investment behaviors catering to pension funds, insurance companies and wealth managers.
What Structural Solutions Are Being Adopted to Cope With Financial Repression.
Risk focus has shifted from the past to the future
Structural solutions are being adopted
The resulting personalization of risk is an Everest of a task
Personalization of Risk
Amin Rajan thinks that there are two leading principles that must be noted when looking to mitigate risk in the future, since the risk in the past is much different from today with a huge emphasis on macro risk.
Firstly, the sources of risk in the future will be different from the past, referring to the debt crisis and the threat to the Chinese markets.
Secondly, he believes that a portfolio investment should be looked at as a whole and protected as a whole, instead of looking at individual positions of your investments.
"The next crisis will be caused by systemic forces and will not be your usual crisis"
Currently pension funds are facing a very difficult situation where they are experiencing negative cash flows, due to the changing demographics in the United States. They are using up all their money on current retirees and not leaving enough behind for the later generations. The non investment approach would be to change your retirement age, you can reduce your liability by 3-5% each year of increase in retirement age. But it is not very easy to change benefits because these funds come fixed and are for the most part impossible to change.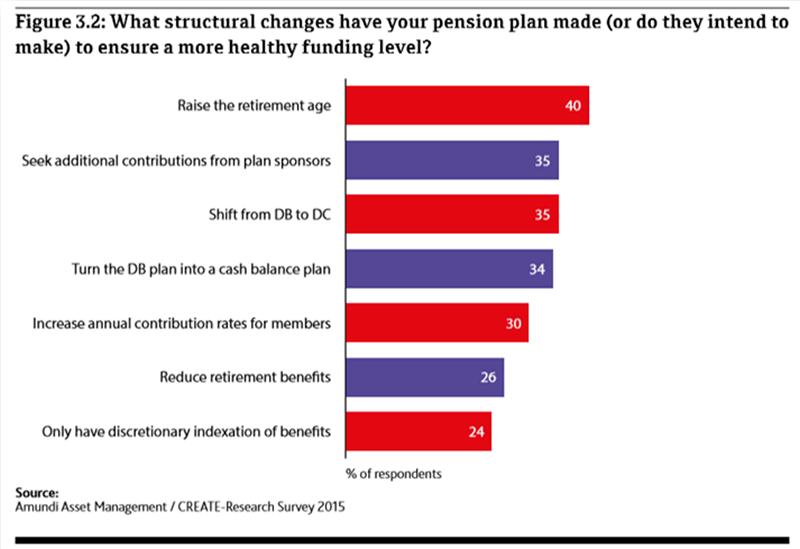 "These pension funds are turning themselves into a ponzi scheme."
Lately most employers are changing their employment plans and membership requirements, the new employees are no longer open to the retirement benefit plans. They are freezing the future accruals for existing employees; meaning your benefits are fixed today and your benefits are not a result of your future retirement level. Furthermore, they are moving away from employee's final salary towards career average salary to further decrease the amount of benefits provided upon retirement. However even with all these new policies being taken place there is still not enough cash for them to sustain because the level of debts are too big for pension funds to solve on their own, and Amin expects Washington to step in soon.
"We are transferring risk from people who couldn't manage it (governments and employees) to people who don't even understand it"
Retirement Taxation
Europe always had high taxation; retirees were always paying taxes on top of their social security income. In Australia however once the individual retires they take out all their money and spend it. Storing it away, buying property for their children instead of keeping it with the banks. This personalization of risk is nobody's first choice it is their only choice because of their situation. Employers do not have the money to put into equity; governments are facing imperishable levels of deficits. So individuals are now facing more responsibility when they do not have the right degree of financial knowledge to do so, putting us all in a downwards spiral where no one can help anyone else when everyone is faced with ultimatums.
Amin thinks that there is a fourth leg coming up in the new generation of retirees, which is working a part time job after retiring because they are not able to sustain their lives on just their retirement benefits.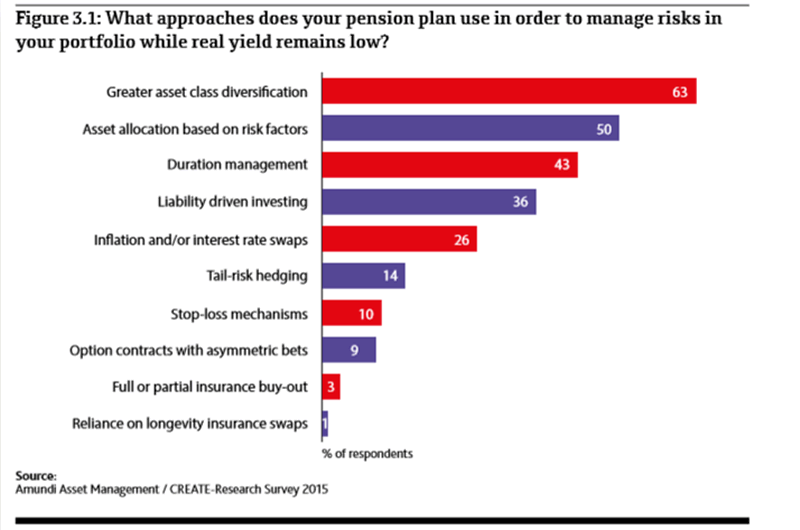 Amin Rajan tells us that we should question everything; we live in an environment where we must approach everything with an open mind. Do not assume things are automatically going to get worse in the future nor should we take anything for granted so always weigh your options before making crucial financial decisions.
All of Amin Rajan's research journals and papers are available for free and online to contact him and inquire about Amin's research please visit www.create-research-UK.com.
ABSTRACT WRITER: Saad Gohir sgohir@ryerson.ca
Gordon T. Long
Publisher - LONGWave
Signup for notification of the next MACRO INSIGHTS
Request your FREE TWO MONTH TRIAL subscription of the Market Analytics and Technical Analysis (MATA) Report. No Obligations. No Credit Card.
Gordon T Long is not a registered advisor and does not give investment advice. His comments are an expression of opinion only and should not be construed in any manner whatsoever as recommendations to buy or sell a stock, option, future, bond, commodity or any other financial instrument at any time. While he believes his statements to be true, they always depend on the reliability of his own credible sources. Of course, he recommends that you consult with a qualified investment advisor, one licensed by appropriate regulatory agencies in your legal jurisdiction, before making any investment decisions, and barring that you are encouraged to confirm the facts on your own before making important investment commitments. © Copyright 2013 Gordon T Long. The information herein was obtained from sources which Mr. Long believes reliable, but he does not guarantee its accuracy. None of the information, advertisements, website links, or any opinions expressed constitutes a solicitation of the purchase or sale of any securities or commodities. Please note that Mr. Long may already have invested or may from time to time invest in securities that are recommended or otherwise covered on this website. Mr. Long does not intend to disclose the extent of any current holdings or future transactions with respect to any particular security. You should consider this possibility before investing in any security based upon statements and information contained in any report, post, comment or suggestions you receive from him.
Copyright © 2010-2016 Gordon T. Long
© 2005-2019 http://www.MarketOracle.co.uk - The Market Oracle is a FREE Daily Financial Markets Analysis & Forecasting online publication.

Only logged in users are allowed to post comments.
Register/ Log in