Peru: An Emerging Power in the Global Gold Hunt
Commodities
/
Gold and Silver 2012
Nov 30, 2011 - 03:01 AM GMT


Chris Devauld writes: Peru has a rich precious metals history. This diverse Andean nation, once a victim of Spanish looting, is now the largest silver producer in the world, the second largest copper and zinc producer and the sixth largest gold producer. The richness of its mineral deposits stems from a dramatic landscape consisting of soaring mountains, winding valleys, stark deserts, dark jungles and lonely coastlines. More than 7% of global mining exploration occurs on this unforgiving terrain, where historical production collides with modern geological technology. The Peruvian mining industry represents about 60% of the country's export earnings. Earnings from mining are expected to grow 6% annually through 2011-13.
But with a landscape as diverse as this, miners have to pick and choose locations carefully.
Ancash & Cajamarca Regions
Two regions which should be on the radar of eager gold and silver investors are the Ancash and Cajamarca in northern Peru. Both Ancash's and Cajamarcas' economies are largely made up of gold, silver, copper and zinc mining.
Gold and silver production and exploration in these regions are a clear example of the capital and muscle needed to survive in the Peruvian Andes. This high-elevation, mineral rich area, which has been on the list of eager juniors for decades, currently persists mainly on the activity of the world's two biggest gold miners: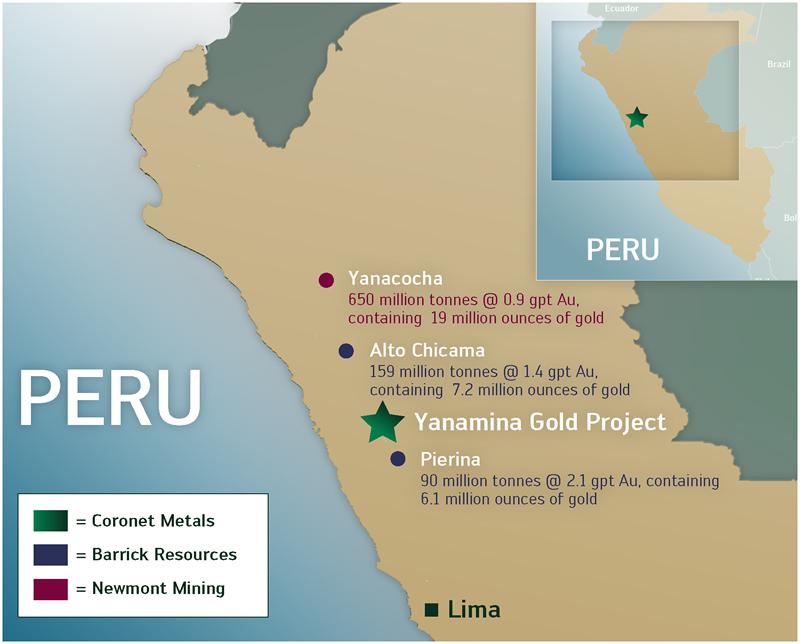 Minera Yanacocha – Newmont Mining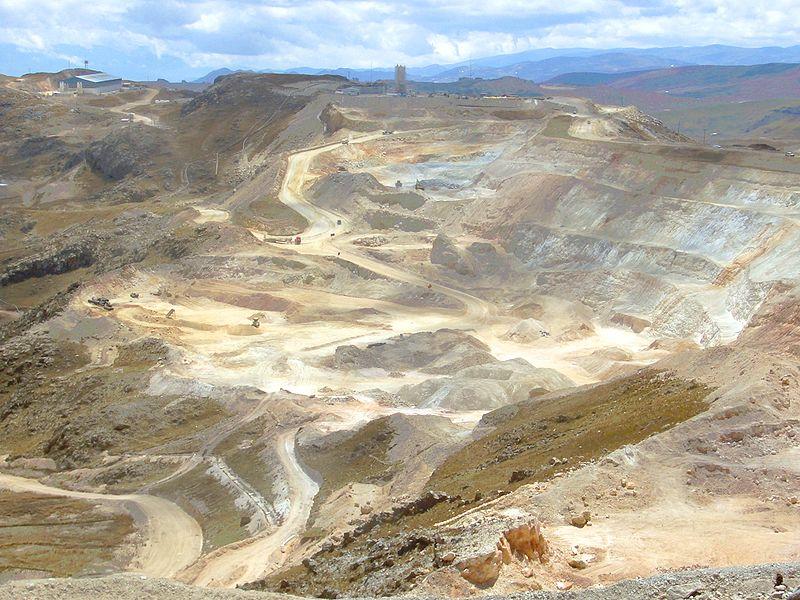 Newmont Mining's [NMC – TSX] legendary Yanacocha mine is a joint-venture project with Peruvian Company Buenaventura and the International Finance Corporation, which own 43.65% and 5%, respectively. Yanacocha is the largest gold mine in Latin America and is not only considered to be the second largest gold mine in the world, but also one of the most profitable.
The Yanacocha consists of three active open pits, with production having exceeded 26 million ounces (US$7 billion) since the mine opened in 1993. Located only 48 kilometres from city of Cajamarca, the mine produced 1.5 million ounces in 2010 and has reported 5 million ounces of gold reserves as of December 2010.
Considering Newmont's recent stock rocketing in the past six months, buoyed by positive third-quarter results and ongoing production and exploration around the globe, the Company's stock price may scare away smaller investors. Then again, the recent dip below $70 could also be seen as a gift by many who believe gold is about to go parabolic in the face of worldwide currency destruction.
Pierina – Barrick Gold

Not to be outdone by its competitor, the world's largest gold producer, Barrick Gold Corp. [ABX – TSX], has two key mines in the regions: Alto Chicama & Pierina. Of the two, the Pierina's mine life has recently been extended to the end of 2014 due to the rising gold price and increased interest in Peru's gold potential. An open-pit operation, Pierina produced 191,000 ounces of gold at $434 per ounce in 2010 and recorded proven and probable mineral reserves as of December of 791,000 ounces of gold. Considering that Barrick recently reported record net earnings of 45% to CAD $1.37 billion for the 3rd quarter, investors should look for future exploration and increased production in the Ancash region.
Much like Newmont, investors may hesitate on following such a high-priced stock. But judging from Barrick's recent price volatility, a result of the volatile yet upward-moving gold price, there are plenty of opportunities to catch the stock on the dips.
Yanamina Gold Project – Coronet Metals
For those with shallower pockets and hopes for higher gains, Coronet Metals [CRF – TSX.V] offers an alternative to the nearby majors that may add another producing mine to the Ancash region. A junior gold exploration and development company, Coronet is presently developing its Yanamina Gold project, which Coronet recently purchased from Latin Gold Limited. Yanamina is an advanced-stage project with an initial inferred and indicated resource of approximately 286,000 ounces of gold grading between 1.6 and 2.0 grams/tonne and 1,400,000 ounces of silver grading on average of 8 grams/tonne.
The project represents an ideal opportunity to catch the attention of the two previously mentioned majors, as it is an open pit, heap leach gold operation. Exploration on the area has revealed a low sulphidation epithermal Au-Ag deposit, with indicated ounces mentioned above, and substantial upside potential. Coronet reports good existing infrastructure in the region, along with an initial mine life estimate of 8+ years.
On top of the development of the Yanamina project, Coronet has also recently announced an agreement to evaluate re-processing up to 950,000 of gold tailings in Peru. The project is located 16 km below the Yanamina project and will give Coronet the opportunity to demonstrate its adherence to corporate social responsibility and best practices in the area. Mr Joel Dumaresq of Coronet says, " This low-capital project could move Coronet into gold and silver production with the objective of generating sufficient free cash flow to cover the Company's overhead. The contractors are already permitted and completion of due diligence is targeted for Q1, 2012."
2011 And Beyond
As the Yanamina gold project and the re-processing of gold tailings unfold, expect to hear a growing buzz from the Ancash region.
As the global gold hunt heats up in the face of financial calamity, well-placed juniors such as Coronet may deliver significant rewards to savvy investors.
G. Joel Chury
ProspectingJournal.com
Disclaimer: The author does not currently hold any shares of any of the companies mentioned in the article. However, some members of Cordova Media Inc. which owns the ProspectingJournal.com, may or may not have interests in one or more of the companies mentioned at the time of publication. Staff members from the Prospecting Journal reserve the right to acquire interests in any of the companies mentioned after 36 hours have elapsed upon initial publication of this article. West African Iron Ore is a sponsor of ProspectingJournal.com.
© 2005-2019 http://www.MarketOracle.co.uk - The Market Oracle is a FREE Daily Financial Markets Analysis & Forecasting online publication.

Only logged in users are allowed to post comments.
Register/ Log in