The Economic Terror of 9/11 and What Really Happened
Politics
/
US Politics
Sep 11, 2011 - 02:54 PM GMT


Last month we marked the 40th anniversary of the Federal Reserve Note being a completely unbacked fiat currency. This month marks another major event in the demise of the US dollar, September the 11th.
While we've been on a one way road to monetary ruin since at least 1913 the response to the events of September 11, 2001 have greatly accelerated the process.
On September 11, 2001, the total US Federal Government debt was $5,773,172,068,291.89 ($5.77 trillion). Today, on September 11, 2011, the total debt is $14,685,550,385,913.19 ($14.68 trillion). A 154% increase in total treasury debt in only the span of a decade.
If you believe in the Keynesian economics fallacy that government debt, disasters and destruction are good for the economy, September 11th came at a good time. The Dow Jones Industrial had been falling dramatically from its peak on January 14, 2000 of 11,722.98 to 9,605.51 on September 10th - down 2,117 from the 2000 high.
The NYSE re-opened on September 17th, 2001, and closed down 684.41 to 8920.70.
The events of September 11th included the destruction or loss of four aircraft ($385 million) and three buildings (WTC 1, 2 and 7) ($4.5 billion) - and damage to a government building - the Pentagon ($1 billion). Clearly there were other costs but these are the main damage costs. A total of about $6 billion (at today's current deficit levels, this $6 billion is borrowed by the US Government every two days).
In response, the US Government attacked Afghanistan (a country that asked that the US show proof of Osama bin Ladens involvement before handing him over) and then attacked Iraq (a country with no involvement in 9/11). According to costsofwar.org, the total spending on those occupations have now reached $2.3 to $2.7 trillion.
On March 16, 2003, a week before the US attack on Iraq, Dick Cheney appeared on Meet the Press and stated, "every analysis said this war itself would cost about $80 billion."
Donald Rumsfeld also stated, before the attack, that "it could last six days, six weeks. I doubt six months."
The Iraq occupation has now gone on for 3,085 days. 514 times longer than Rumsfeld's short-term forcast, 73 times longer than his mid-term and 17 times longer than his longest prediction.
Pretty close for government work, as they say.
"...over 25 million Iraqis now live in freedom." - George W. Bush
The human costs are similar. 2,996 people died from the attacks on 9/11. Subsequently, in the Iraq and Afghanistan wars, 919,967 people - none of whom had any connection to the events of 9/11 - have been killed, according to the calculations at Unknown News. That is 307 times more than were killed on 9/11. The deaths continue to this day.
By 2008, much as prefaced the 1971 default due to the massive costs for the Vietnam War - the cumulative government expenditures in the Iraq and Afghanistan occupations and post 9/11 government expenditures finally threatened the entire financial system.
Unlike in 1933 and again in 1971, the US government default is not so clearly evident. Indeed, this time there was no shame. The world applauded the government's choice to heavily inflate and bailout hundreds of banks around the globe to avert The End Of The Monetary System As We Know It (TEOTMSAWKI).
Since then the Federal Reserve has had to monetize US Government Treasuries on two separate occassions and continues to do so to this day to forestall TEOTMSAWKI.
Yet, bending the boundaries of belief, the US has since attacked another country, Libya. Again, for no explicable reason. Here is Barack Obama giving his estimate of the length of time they will be engaged in Libya on May 18, 2011.
If you can't bear to watch, he stated, "We anticipate this transition to take place in a matter of days, and not a matter of weeks."
That was 167 days or 23 weeks ago.
WHAT REALLY HAPPENED ON 9/11
The economic and political (freedom) costs of 9/11 are stark for everyone to see. Yet still, to this day, what really happened on that day remains mostly a mystery.
The official explanation from the US Government and parroted by mainstream media is so unlikely that it is the biggest conspiracy theory of them all. If you have always accepted the official story and never done your own research into what happened that day then I implore you to take some time to do so. Some say, "I don't want to know what really happened," fearing what they might discover.
To that I quote Ayn Rand who stated, "One can ignore reality, but one cannot ignore the consequences of ignoring reality".
If you are more scientifically minded and need to hear thousands of scientists and engineers who say that the official story is impossible, then check out this video from Architects and Engineers for 9/11 Truth called "Solving the Mystery of World Trade Center 7".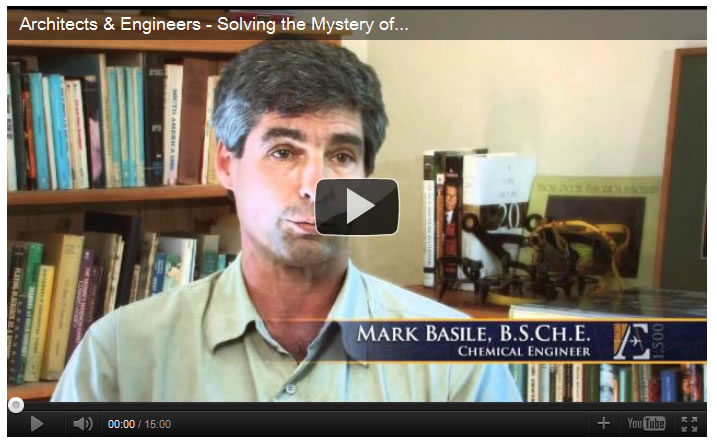 Architects & Engineers - Solving the Mystery of WTC 7 - AE911Truth.org
That will start you down the rabbit hole.
Or, for those who prefer to watch a documentary style production, still one of the best documentaries on what really happened that day is the documentary, Loose Change.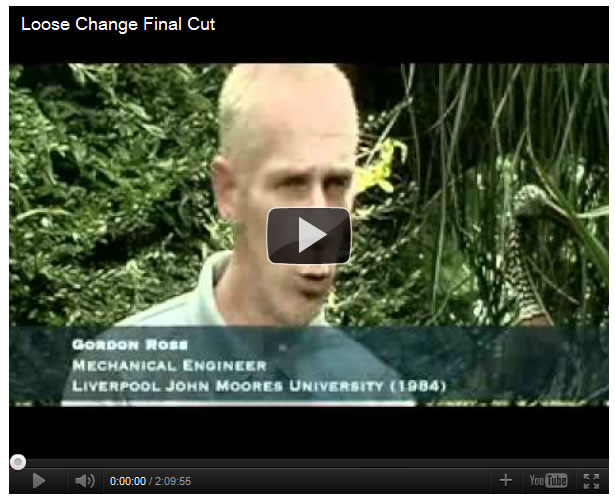 Loose Change Final Cut
Failure to understand what really happened that day will cause you to remain blinded to the ongoing lockdown of the US and, by extension, most of the western world. 9/11 was the start of a war but it was not the "war on terror", it was the war against the American people and their liberties by its own government.
The truth can be scary. But it will set you free.
Subscribe to TDV today (90 day moneyback guarantee) to access our Special Report on How to Own Gold as well as get complete access to our newsletter and portfolio selections.
The Dollar Vigilante is a free-market financial newsletter focused on covering all aspects of the ongoing financial collapse. The newsletter has news, information and analysis on investments for safety and for profit during the collapse including investments in gold, silver, energy and agriculture commodities and publicly traded stocks. As well, the newsletter covers other aspects including expatriation, both financially and physically and news and info on health, safety and other ways to survive the coming collapse of the US Dollar safely and comfortably. The Dollar Vigilante offers a free newsletter at DollarVigilante.com.
© 2011 Copyright Jeff Berwick - All Rights Reserved
Disclaimer: The above is a matter of opinion provided for general information purposes only and is not intended as investment advice. Information and analysis above are derived from sources and utilising methods believed to be reliable, but we cannot accept responsibility for any losses you may incur as a result of this analysis. Individuals should consult with their personal financial advisors.
© 2005-2019 http://www.MarketOracle.co.uk - The Market Oracle is a FREE Daily Financial Markets Analysis & Forecasting online publication.

Only logged in users are allowed to post comments.
Register/ Log in