US Banks $75 Billion SIVs Fund - You Call That A Bailout?
Stock-Markets
/
Credit Crunch
Oct 17, 2007 - 12:10 AM GMT
Imagine walking into a hospital with chest pains and the doctor telling you that he will do his best to treat you in a few months. Such is the latest development on the U.S. bailout/bust front.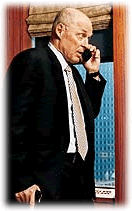 Having already worked with the U.S. Treasury for more than a month, Citigroup, Bank of America, JP Morgan, and others are reportedly ironing out the final details for $75 billion to $100 billion 'master liquidity enhancement conduit (MLEC)'. According to the New York Times, "the effort is intended to help SIVs [structured investment vehicles] that need to sell securities do so in an orderly manner."
All this sounds well and good. However, the MLEC in question is not expected to be up and running for at least 90-days. Moreover, the assets that the MLEC will be permitted to purchase are not of the subprime variety:
"To maintain its credibility with investors from whom it would raising money, the conduit will not buy any bonds that are tied to mortgages made to people with spotty, or subprime, credit histories. Rather, it will buy debt with the highest ratings -- AAA and AA -- and debt that is backed by other mortgages, credit card receipts and other assets." NY Times
While Paulson and company should be embarrassed that their secretive meetings have resulted in such a toothless effort, the Treasury actually took the time yesterday to say that they are "pleased with the response by the private sector to enhance liquidity in the short term credit markets." Using the historical precedent of Long-Term, in 1998 then New York Fed boss, William McDonough, put the Fed's reputation and printing presses on the line when he gathered concerned parties into a room and said 'work this out!' Apparently the supposedly Street-savvy Paulson gathered everyone in a room and said 'try to sell some this toxic garbage to someone else!'
While the structure, investment scope, and overall purpose of the proposed MLEC could change, as it stands it looks like another desperate attempt by Wall Street institutions to share some of their pain with others. As the evidence continues to mount that the consolidation standards put in place following Enron have failed to end off balance sheet shenanigans, market participants await a real bailout from Paulson and/or Bernanke. Question is, will they have to wait 90-days?
By Brady Willett
FallStreet.com
FallStreet.com was launched in January of 2000 with the mandate of providing an alternative opinion on the U.S. equity markets. In the context of an uncritical herd euphoria that characterizes the mainstream media, Fallstreet strives to provide investors with the information they need to make informed investment decisions. To that end, we provide a clearinghouse for bearish and value-oriented investment information, independent research, and an investment newsletter containing specific company selections.
© 2005-2019 http://www.MarketOracle.co.uk - The Market Oracle is a FREE Daily Financial Markets Analysis & Forecasting online publication.

Only logged in users are allowed to post comments.
Register/ Log in