Hillary Clinton declares intention to run for the Presidency on the day with highest US killed in Iraq in 2 years
Politics
/
US Politics
Jan 20, 2007 - 11:37 PM GMT

Hillary Rodham Clinton declared on her website her intention to run for the Presidency in 2008, with the message "I'm In".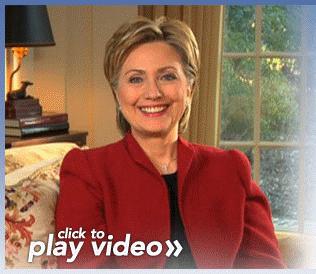 Her website carried the video message that she would stand for president in order to "overcome six years of George Bush's administration failures". "Only a new president can renew the promise of America - the idea that if you work hard you can count on the health care, education, and retirement security that you need to raise your family. These are the basic values of America that are under attack from this administration every day. "And only a new president can regain America's position as a respected leader in the world," Mrs Clinton added.
Speaking after her recent trip to Iraq, she said she did not approve of President Bush's plan to increase U.S. troops in Iraq. Instead, she would rather see less troops being deployed.
The other declared democratic contenders for the White House are Barack Obama, John Edwards, Joseph R. Biden, Christopher J. Dodd. An opinion poll by new Washington Post-ABC gives Mrs. Clinton a 41 percentage point lead over her closest rival, Mr. Obama, who had 17 points.
Meanwhile Iraq saw the bloodiest day for the US in over 2 years with 20 soldiers being killed. Including 13 killed in a US Black Hawk helicopter crash, and 5 killed in clashes with shiite militias in the city of Karbala. Meanwhile many more iraqi bodies turned up on saturday, with at least 29 in baghdad alone. Hillary Clinton had originally voted for the war in 2002, and support for existing troop levels in Iraq is contrary to a growing push by many Democrats for an early phased withdrawal from Iraq. Whilst both of her main rivals John Edwards and Sen. Barack Obama are seeking an deadline for withdrawal of US troops and have called the war a mistake.
© 2005-2019 http://www.MarketOracle.co.uk - The Market Oracle is a FREE Daily Financial Markets Analysis & Forecasting online publication.
Comments
Cwray
21 Jan 07, 13:13
Re: Hillary Clinton declares intention to run for the Presidency on the day with high
Her lack of morals and credibility are what hinders her frequently. Not only is she a pathological liar, she also doesn't know when to keep her mouth shut. Hence the angered world leaders nearly every time they let her out of the US.

That being said, are you sure she lied about running/not running? (Referring to the last 2 years) I don't remember her saying she wasn't going to run. Every news article I've read says she's evasive and non-answering but that doesn't really make her a liar. There are PLENTY of real lies to hold over her head. No need to dig for them.

teris@primus.ca
04 May 08, 11:27
Applaud Hilary for running


Hillary Clinton has every right to run for the Presidency and as a woman I take offense that she lacks morality or isn't credible. What were 52 million people thinking when they voted in George Bush for a second term which has destroyed the economy, trade and has dragged the US into an endless war in Iraq.

The fact that she maintained popularity amongst Democrats well before she announce her run for the Nomination, leads one to believe that Dems wanted her to run.

It takes time to decide to run for the Presidency and she took her time to make up her mind.

So this comment is a non issue, and as of today, May 2008 she is running a good race as the first woman to do so.

I think she should be applauded.




Only logged in users are allowed to post comments.
Register/ Log in