Four Ways to Make Your Money Work Harder
Personal_Finance
/
Money Saving
Sep 07, 2010 - 07:22 AM GMT


After a great Labor Day weekend, a lot of Americans are now back at their desks, hard at work … and I'm no exception.
But while you might rather be back at the beach or the family barbecue, the good news is there are things you can do to make sure your hard-earned money is working hard for you in return.
Here are four of them …
#1. Get cash back from your purchases. While I despise debt, I am a big fan of credit cards that pay rewards.
Reason: As long as you buy only what you can afford, and pay off your balance in full every month, rewards cards help stretch your money further.
For maximum effectiveness, I suggest choosing just one single card and using it for all your purchases.
Cash back is probably the best overall reward, though other programs that give you airline miles or other perks can also work depending on your specific needs.
The card companies have gotten stingier lately, especially because of recent legislation changes. But I encourage you to look around out there — you're still bound to find a no-annual-fee card that suits your purposes.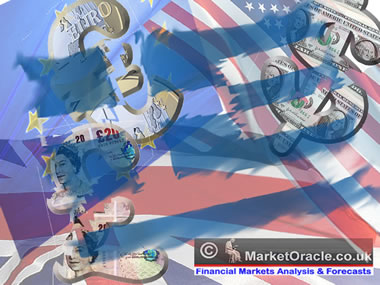 When used properly, a rewards card can get your money working for you!
And as an added bonus, when you pay for everything with a credit card, you also receive a nice monthly inventory of all your expenditures. That's a great help in keeping track of your overall budget.
If your statements come electronically, you might even be able to dump them right into any financial management software you use.
#2. Take advantage of tax shelters.It's no secret — taxes are a huge drag on your earnings and nest egg growth. And it's very likely that many investors will see even higher taxes come 2011.
Fortunately, there are plenty of ways for you to minimize the effects of taxes — certainly in the short-term, and in some cases, even permanently.
As I've pointed out before, a number of legal tax shelters are available to nearly all of us — including 401(k) plans, IRA accounts, and 529 Plans.
So if you're not taking advantage of these options already, please consider doing so now.
#3. Choose investments that pay you fair returns.Is there anything worse than giving someone else your money and letting them earn all the investment returns? Not in my book! Yet that's exactly what's happening to most people with large amounts of money parked in savings accounts, CDs, and money market funds.
They're effectively letting banks and other financial institutions borrow their money and loan it back out or invest it elsewhere … in many cases for less than a penny on the dollar in return.
It's the same thing with Treasuries right now. Investors are happily letting Washington borrow even more money for practically nothing in the way of interest.
But if you're fed up with those choices, you do have alternatives — especially conservative dividend stocks. Plenty of companies are currently paying out annual yields of 6 percent, 7 percent, or even 9 percent a year right now.
And if you do choose to own dividend stocks, by all means …
#4. Take advantage of DRIPS whenever possible. I've devoted a lot of space to the benefits of Dividend Reinvestment Plans before, but I just had to use this opportunity as a gentle reminder to take full advantage of these plans if you don't need the current income from your stocks.
Enrolling is easy. And by automatically plowing your dividends into more shares, you're harnessing the power of compounding interest … perhaps the most potent example of "making your money work for you"; that can be found anywhere.
Hey, you may still have to work a day job … or live off of a fixed retirement income … but at least there are techniques you can use to get a little farther without much additional effort!
Best wishes,
Nilus
This investment news is brought to you by Money and Markets. Money and Markets is a free daily investment newsletter from Martin D. Weiss and Weiss Research analysts offering the latest investing news and financial insights for the stock market, including tips and advice on investing in gold, energy and oil. Dr. Weiss is a leader in the fields of investing, interest rates, financial safety and economic forecasting. To view archives or subscribe, visit http://www.moneyandmarkets.com.
© 2005-2019 http://www.MarketOracle.co.uk - The Market Oracle is a FREE Daily Financial Markets Analysis & Forecasting online publication.

Only logged in users are allowed to post comments.
Register/ Log in