Better Corporate Earnings Boost European Stock Markets
Stock-Markets
/
European Stock Markets
Aug 17, 2010 - 08:29 AM GMT

The majority of US stocks rose Monday, with the Standard & Poor's 500 Index ending a four-day slump, as technology companies helped the market overcome an earlier slide. That slide was driven primarily by concern about an economic slowdown. EBay gained 2 percent on speculation its PayPal service will be used by Google's smartphone while Newmont Mining advanced 2 percent as gold prices jumped to a six-week high and Goldman Sachs reiterated its "overweight" rating on commodities. But Washington Pos and Corinthian Colleges both sank a hefty 8 percent plus on concern they will lose access to federal financial-aid programs.
Bellwether US retailers Home Depot ($0.71). and Wal-Mart Store ($0.97). are among companies due to report quarterly results before the opening of US exchanges today. Of the 440 companies on the Standard & Poor's 500 Index that have reported results since July 12, 75 percent have topped estimates for earnings-per-share, according to data compiled by Bloomberg. In Europe, 55 percent of companies on the Stoxx 600 that have announced profits have beaten forecasts, the data show. Data wise Stateside we get housing starts and industrial production numbers today.
Stocks on the move this Tuesday morning include Brickmaker Weineberger which has jumped 8.3% after reporting second-quarter net income was €20.6 million, compared with a €151.5 million loss the year before after the company cut costs and the building- material market began to recover.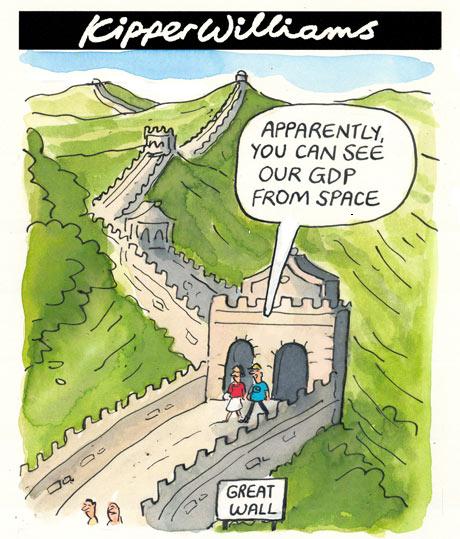 Dutch insurer Aegon has rallied 4.6% to €4.52 after the owner of US insurer Transamerica said it expects the European Union to approve its 2008 bailout as the company repays €500 million of state aid this month. Resolution, the buyout firm founded by Clive Cowdrey is better by 2.4% after the company posted a first-half profit after buying Friends Provident. Operating profit was £203 million compared with a £7 million loss a year earlier. The 2009 half-year earnings excluded profit from Friends Provident, Resolution's first acquisition, because the sale was completed in November.
Today's Market Moving Stories
•An indicator of China's economic outlook rose for a second month in June, signaling the expansion is likely to remain intact even as it cools. The leading economic index climbed 0.8 percent to 147.0 in June, The Conference Board's report showed today. The reading compared with a revised 0.9 percent gain to 145.9 in May, following no change in April, the New York-based research group said today in a preliminary report on its website. China overtook Japan to become the world's second-biggest economy in the second quarter, Japanese data showed yesterday. The Chinese economy is cooling as the government trims credit growth from last year's record $1.4 trillion and discourages multiple-home purchases to check surging property prices.
•The FT reports that US mortgage delinquencies have risen in nearly all US congressional districts from the levels of the last election, highlighting the political pressure on US policymakers as they gather in Washington on Tuesday to tackle the housing crisis. Tim Geithner, Treasury secretary, and Shaun Donovan, housing secretary, are meeting investors, bankers and public policy experts to discuss housing finance. Investors continue to shun private-sector mortgages, with most new home loans now financed through Fannie Mae and Freddie Mac, the agencies taken over by the government in 2008. Investors on Monday signaled growing concerns about the US economy, pushing bond yields down to the lowest levels since the height of the crisis.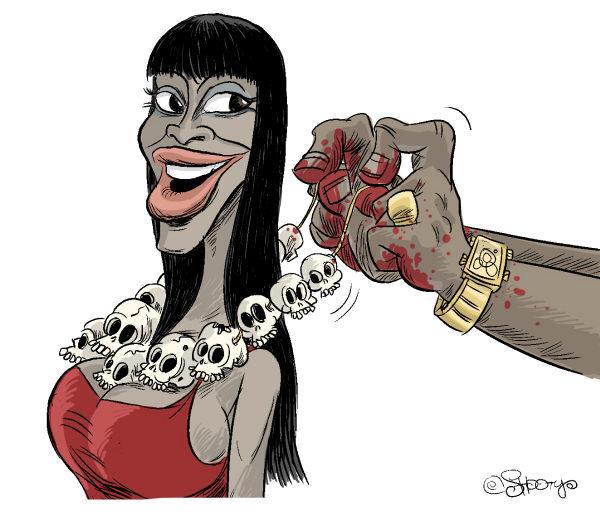 •Ten-year Treasury yields dropped 9 basis points to 2.60 per cent, the lowest level since March 2009. Seven-year Treasury yields fell to a record low of 1.98 per cent. Mortgage rates have also plunged to record lows but falling borrowing costs have failed to revive the US housing market. Indeed, the Washington deliberations, which will centre on what the level of government support for Fannie and Freddie should be, comes amid continuing pain for homeowners. In the average congressional district, serious mortgage delinquency rates – defined as borrowers more than three months behind on their payments – are 9.4 per cent, compared to 3.3 per cent at the time of the election in 2008, according to a study by Deutsche Bank. The pain remains concentrated in states such as Florida, California and Nevada. More than one in five borrowers are at least three months overdue on their mortgage payments in 23 congressional districts – including 13 in Florida, six in California and two in Nevada. Mr Abrahams said the importance of housing in congressional races raised the chances of dramatic proposals to boost the market, including forms of principal forgiveness and mass refinancing through Fannie and Freddie.
•Banks in the U.S. eased standards and terms on loans in the second quarter, even as demand for business and consumer credit was little changed at the majority of lenders, according to a Federal Reserve survey. Respondents to the Fed's quarterly survey of senior loan officers, released today in Washington, reported easing standards and most terms on lending to businesses of all sizes. The Fed described the change as "a modest unwinding of the widespread tightening that occurred over the past few years." It was the first survey since late 2006 that showed a loosening of standards on small business loans
•The US National Association of Home Builders' index released Monday declined from a revised 14 pts in July to 13 in Aug. The somewhat higher index prints over the spring months (with a high of 22 in May) were probably due to the now expired first time buyers tax credit. The July level is the lowest reading since March 2009. Therefore, building activity is set to stay at a very subdued level (remember: the 50 line separates expansion from contraction for the NAHB index). Housing will not live up to its customary role of a growth driver early in the recovery cycle.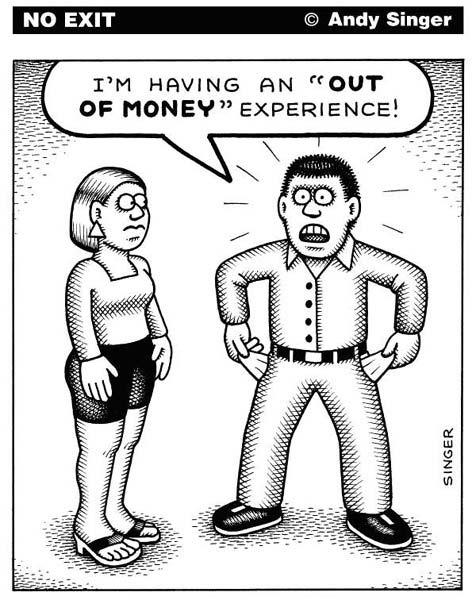 •Japan: Citing a government source, Dow Jones reports that Prime Minister Naoto Kan and BoJ Governor Masaaki Shirakawa are likely to meet next Monday to discuss the JPY's strength and possible responses, although this may be pushed forward to later this week, depending on market developments.
•Prime Minister Kan has instructed Ministers Arai Satoshi Arai, Yoshihiko Noda and Masayuki Naoshima to examine the current economic conditions and
report back with specific proposals for further fiscal stimulus. Satoshi Arai said "We will kick off talks on whether to compile new stimulus measures from this Friday".
•Patrick Honohan, head of the Irish Central Bank and member of the ECB governing council, said yesterday that the total cost of bailouts of all Ireland's banks and financial institutions would be around 20% of GDP and that bailout of Anglo Irish Bank is "costly but manageable". The European Union last week approved plans for up to €10 bn of state aid for Anglo. Honohan said on Sunday that plans to recapitalise the bank were well on track and had little impact on the government's overall deficit plans, though this year's deficit would increase most likely to 19% of GDP. "It's a very high deficit measured this year because we're taking the hit, we're acknowledging the losses in the banking system and those losses which are being paid for by the government have to be included in the deficit", Honohan said. Asked about recent calls from some Irish banks to extend the country's bank guarantee scheme, Honohan said he'd prefer to see it phased out sooner rather than later. "I'm not in a rush to remove the guarantee but I don't want it to be in a period longer than quarters, rather than years, because if they've done the job properly that won't be necessary," he told Reuters. €1 – €1.5bn of Jan 2014, Oct 2020 bonds will be sold today.
Company / Equity News
•Some of RSA Insurance Group PLC's biggest shareholders warned the commercial insurer not to overpay for Aviva PLC's general insurance assets as pressure mounted for it to increase its GBP5 billion offer, U.K. newspaper The Times reported on Tuesday. Leading fund managers contacted by The Times, most of whom hold shares in both companies, said that they were far more worried about RSA overstretching itself than Aviva receiving a bumper bid for its assets.
•The talks between Santander and M&T have re-emerged. Again. The FT has reported that Santander has approached regulators about the deal, although the issue of which of the banks would have control of a merged entity doesn't seem to have been decided. This appeared to be the key reason the talks in May/June collapsed. Nothing new here, the Santander M&A chat will always be around and a US acquisition continues to make sense to complement Sovereign and give Santander critical mass in the region. M&T is similarly sized with USD67bn of assets against Sovereign's USD73bn. The alternative is that Santan buys AIB's 22.5% stake with a view to building it into Sovereign over a longer time period.
•A group of scientists say as much as 79 percent of BP Plc's leaked oil remains in the Gulf of Mexico, challenging an Obama administration assessment that the crude is largely gone or rapidly disappearing. Most of the oil that leaked from BP's Macondo well from April 20 to July 15 is still beneath the water's surface, scientists including Samantha Joye, a professor of marine sciences at the University of Georgia in Athens, concluded in a memo made public yesterday. The researchers say they drew upon the U.S. government's study while reaching different conclusions.
•Vedanta Resources Plc, the mining company that agreed to buy control of oil explorer Cairn India Ltd., said it won't sell shares to repay the $6.5 billion of debt used to finance the deal.
•Danish brewer Carlsberg Tuesday raised its financial outlook for 2010 because the Russian market won't be as bad as feared and it is getting a boost from a better exchange rate against the ruble. The company, which posted a decline in beer volumes in the first half of the year, partly because of significant price increases in Russia after duties were raised, said net profit is now expected to be up about 40% this year, double its previous expectation of 20% growth. Operating profit is expected to be about DKK10 billion, compared with its previous expectations of operating profit being in line with that reported for 2009. Despite the decline in beer volumes, sales grew and it boosted margins by cutting costs. The maker of Tuborg, Carlsberg and Kronenbourg beer posted a net profit of 2.64 billion Danish kroner ($455 million), up from DKK1.94 billion a year earlier and ahead of analysts' expectations of DKK2.09 billion. Operating profit rose to DKK4.25 billion, from DKK3.66 billion a year earlier, as revenue rose 2% to DKK17.94 billion, as strong growth in Asia offset a decline in Russia and a small slide in Europe. Russia is one of Carlsberg's key markets. Beer consumption in the country has increased rapidly in the past few years but the economic downturn coupled with a tax increase has sent beer volumes lower
Strike action by BAA Ltd. workers at London Heathrow and five other U.K. airports has been called off after a "basis for settlement" on pay between the company and the Unite union was reached.
How a Ponzi Scheme Works…

By The Mole
PaddyPowerTrader.com
The Mole is a man in the know. I don't trade for a living, but instead work for a well-known Irish institution, heading a desk that regularly trades over €100 million a day. I aim to provide top quality, up-to-date and relevant market news and data, so that traders can make more informed decisions".© 2010 Copyright PaddyPowerTrader - All Rights Reserved

Disclaimer: The above is a matter of opinion provided for general information purposes only and is not intended as investment advice. Information and analysis above are derived from sources and utilising methods believed to be reliable, but we cannot accept responsibility for any losses you may incur as a result of this analysis. Individuals should consult with their personal financial advisors.
© 2005-2019 http://www.MarketOracle.co.uk - The Market Oracle is a FREE Daily Financial Markets Analysis & Forecasting online publication.

Only logged in users are allowed to post comments.
Register/ Log in