Gold Forecaster - Global Watch - A Real Step Forward, in the Opening of Chinas Gold Markets
Commodities
/
Gold & Silver
Jul 10, 2007 - 02:47 PM GMT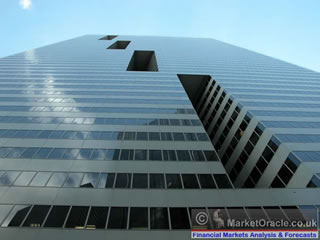 Over the last few years a lot of reports have described how China's gold markets have been opening up. We have commented in the Gold Forecaster that the changes have been superficial at best , but have laid the groundwork for the eventual opening of the gold market there.
The 'acid' test will come when the provincial and even rural centers in China have banks/jewelers that sell gold at prices close to if not at the prices to be found elsewhere in the world. With the infrastructural development of China moving at a fast pace now this time is getting closer. A step that precedes this and brings such a situation within reach of the broad Chinese public has now taken place.
Initially, the Shanghai Gold Exchange has said it will open the physical gold market to individual investors in addition to paper gold . Trading in physical gold has so far been limited to professional traders. Individual investors will be allowed to trade in the exchange's current physical gold products of Au99.99 and Au100g purity.
The minimum lot for trading has been set at 100 grams [ + 3 ounces]. Based on the closing price of 161 Yuan per gram for Au100g and 159.30 Yuan per gram for Au99.99 on the S.G.E. of late, each lot is valued at around 16,000 Yuan [U.S.$2,111]. Without a doubt this is likely to entice even the small investor to the market if it is publicized sufficiently .
And even more to the point is the extremely low level of the commission structure [even lower than moving money from one account to another in Western Banks?]. According to the SGE, the maximum trading commission is set at 0.21% of the total trading value, with the S.G.E. charging no more than 0.06% and the commercial bank, acting as agent, no more than 0.15%. A main selling point is that investors can take the bullion home at cheaper prices than sold by jewelers and coin makers. For instance, investment-grade bullion commands more than a 10% premium in the market.
But in true regulatory style, a prospective individual investor must first open a trading account with 'the qualified commercial bank'. The S.G.E. said Industrial Bank would be the first bank to transact the trading of physical gold for individual investors. Other banks to be assigned with the business by the S.G.E. have not been fixed.
Nevertheless compared with the previously traded products for individual investors on the S.G.E., paper gold for example, this type of trading enables investors to deliver tangible physical gold and should broaden the market significantly.
But let's wait and see what happens. In true Chinese governmental style, the broadening and freeing up of the Chinese gold market has been moving ahead at a snail's pace. But this step should be an important one for gold itself. If it is accompanied by a spread of these products across the nation, then we are moving towards a real tapping of Chinese gold demand, one that has almost unlimited potential. Indeed, annual volumes of demand still fewer than 300 tonnes could eventually grow to approach a four-figure level, if the gold market can bear it, in a truly free Chinese gold market.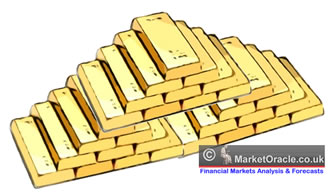 The Shanghai Gold Exchange will launch individual gold bullion trading nationwide in July by teaming up with Industrial Bank. The exchange will hold a joint briefing with Industrial Bank about the service in the first part of July, said the gold bourse this week. It will later launch trading through Huaxia Bank . Industrial and Commercial Bank of China is likely be the third player to join the scheme.
The Shanghai branch of I.C.B.C. started a trial program of individual gold trading in July 2005, where investors can take bullion home. The branch cut the trading threshold from 1,000 grams to 100 grams last December to boost its market appeal. By last Friday, 3,301 investors had opened gold-trading accounts at the branch. Turnover was 6,081.3 kilograms in 2006, and so far this year is 1,476.3 kilograms. The bourse said earlier this month that it would join hands with more commercial banks to trade gold for retail investors.
We believe if this scheme is effected professionally, that Chinese gold demand will accelerate rapidly from now on.

Please subscribe to: www.GoldForecaster.com for the entire report.
By Julian D. W. Phillips
Gold-Authentic Money
Copyright 2007 Authentic Money. All Rights Reserved.
Julian Phillips - was receiving his qualifications to join the London Stock Exchange. He was already deeply immersed in the currency turmoil engulfing world in 1970 and the Institutional Gold Markets, and writing for magazines such as "Accountancy" and the "International Currency Review" He still writes for the ICR.
What is Gold-Authentic Money all about ? Our business is GOLD! Whether it be trends, charts, reports or other factors that have bearing on the price of gold, our aim is to enable you to understand and profit from the Gold Market.
Disclaimer - This document is not and should not be construed as an offer to sell or the solicitation of an offer to purchase or subscribe for any investment. Gold-Authentic Money / Julian D. W. Phillips, have based this document on information obtained from sources it believes to be reliable but which it has not independently verified; Gold-Authentic Money / Julian D. W. Phillips make no guarantee, representation or warranty and accepts no responsibility or liability as to its accuracy or completeness. Expressions of opinion are those of Gold-Authentic Money / Julian D. W. Phillips only and are subject to change without notice.
© 2005-2019 http://www.MarketOracle.co.uk - The Market Oracle is a FREE Daily Financial Markets Analysis & Forecasting online publication.

Only logged in users are allowed to post comments.
Register/ Log in