Cap & Tax , The Sun Causes Global Warming and Cooling…Climate
Politics
/
Climate Change
Sep 29, 2009 - 02:56 AM GMT


The Sun Causes Global Warming and Cooling…Climate Change!!
This is not my opinion; links to the most comprehensive and current scientific reports are included below.
The (unread) Waxman/Markey (Cap & Tax) Energy Bill (1,428 pages) is the largest regressive tax (hurting the poor the most) ever proposed.
"Energy costs will necessarily skyrocket." (Barrack Obama in his own words)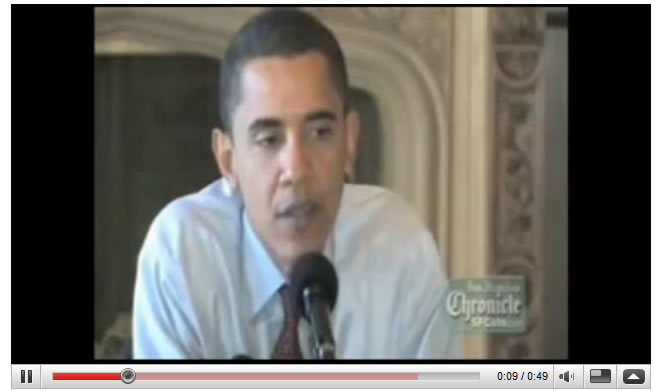 Bankrupt coal industry and coal electrical generation in his own words (49%% of our electrical generation)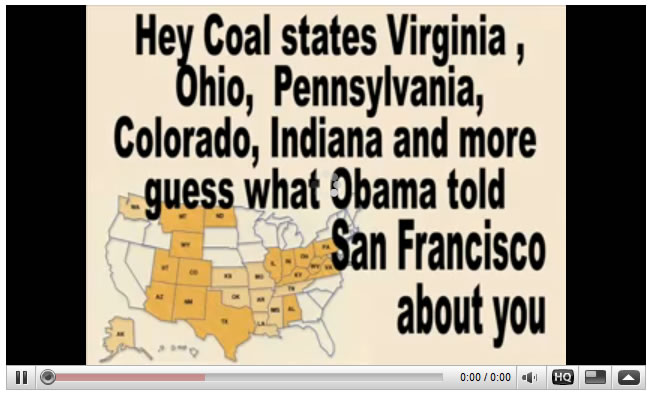 (start at 55 seconds if you are in a hurry).
Cap & Trade Exposed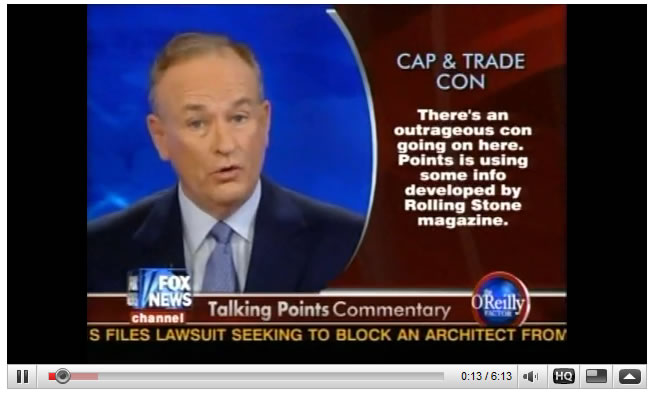 Let me be clear. I have a dream, that one day men will not be judged by the color of their skin or the quality of their rhetoric, but by their actions, truthfulness and the content of their character!
The Science
Founder of The Weather Channel and 30,000 scientists sue Al Gore for Fraud.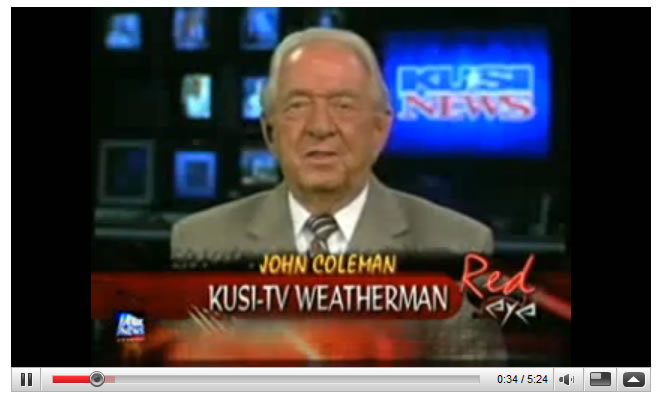 On 03/09/2009 a 98-page report on climate change was produced by the Environmental Protection Agency (EPA). This is the most comprehensive and up-to-date report by the EPA on climate change. Author - Alan Carlin (38 years with the EPA, B.S. – Physics from California Institute of California (Cal Tech), PhD. Economics - Massachusetts Institute of Technology (MIT).
1.2 Global Temperatures Have Declined Significantly
Global temperatures have declined (Figure 1a) - extending the current run of time with a statistically robust lack of global temperature rise to eight years (Figure 1b), with some people arguing that it can be traced back for 12 years (Figure 1c).
Here is the full report with great tables, graphs and bibliography. http://cei.org/cei_files/fm/active/0/DOC062509-004.pdf
This report has been ignored by our political representatives; it has been suppressed and is not on the EPA website any longer. The whole premise of the legislation is a hoax and a fraud that would cost all Americans $Trillions and millions of jobs.
Climate Change Reconsidered – 880 page 2009 report – Heartland Institute
http://www.heartland.org/full/25358/Climate_Change_Reconsidered.html
In April, the Polish Academy of Sciences published a document challenging man-made global warming….Dr. Kiminori Itoh, a Japanese environmental physical chemist who contributed to a U.N. climate report, dubs man-made warming "the worst scientific scandal in history." Norway's Ivar Giaever, Nobel Prize winner for physics, decries it as the "new religion."
From the "Better Than Fiction Files –Record low temperatures in Al Gore's hometown of Nashville.
The Analysis
A similar scheme has been implemented in Europe and has been an abysmal failure.
Job Loss Analysis (1,145,000 per year)
http://www.heritage.org/research/energyandenvironment/tst062609a.cfm
The Charles River Associates, a Harvard based economics consulting firm, estimates a net loss of jobs from the bill of about 2.5 million each year.
This is being proposed while we are having the fastest job losses and highest unemployment in at least 26 years…so far.
Cap & Trade Dementia
http://spectator.org/archives/2009/07/01/cap-and-trade-dementia
CEI (Competitive Enterprise Institute) released a memo, written by the presidential transition team 11/06/2008, "economic costs will likely be on the order of 1 percent of GDP, making them equal in scale to all existing environmental regulation."

The CEI (Competitive Enterprise Institute) obtained a memo from the U.S. Treasury Department (Dated 03/09/2009) through a Freedom of Information Act request (the memo removed from the website), and said: "The Obama administration has privately concluded that a cap and trade law would cost American taxpayers up to $200 billion a year, the equivalent of hiking personal income taxes by about 15 percent." They added: "At the upper end of the administration's estimate, the cost per American household would be an extra $1,761 a year."
305 Million people / $141.43 Billion Annual Carbon Tax (1% of GDP) = 463.70 per person per year or $1,854 per year ($154.50 per month) for a household of 4.
Mr. Obama and Mr. Waxman (Bill sponsor) having access to the above reports have repeatedly stated that it would cost "approximately the cost of a postage stamp per day" $.43 X 365 = $156.95 per year, understated by 1181%.
Now, China and many other nations will be very happy to accept businesses leaving America and filling our lost jobs with their own citizens, due to higher energy costs for everything in this country. They will increase global CO2 emissions more than we reduce them because those countries are less energy efficient than we are. Some companies will close in America, sell their CO2 credits and set up in China, India, and Vietnam, etc. What a gift we are giving the rest of the world. Fifty-two percent of our electricity is produced by "dirty coal." We import over 70% of our liquid fossil fuels (from several unfriendly and unstable countries, i.e., Nigeria, Venezuela and Mexico (unprecedented production decline)). Ninety seven (97%) of our transportation system depends on liquid fossil fuels. Airplanes, ships, trains, large trucks, agricultural and mining equipment do not run on solar panels (only when there is sunlight), wind turbines (only when there is wind), geothermal, tides, biomass, hydroelectric or nuclear power. There is no short term alternative and we have no viable "Plan B." One million electric cars (that don't exist} is less that 0.5% of the estimated 220 million car fleet in the U.S. The average rate of turn over of our vehicle fleet is less than 5% per year, taking 22 years to convert our entire vehicle fleet if not one more new conventional fuel car is ever sold again – delusional. How long will it take and how much will it cost to replace 150 years of "dirty coal" burning power plants (49% of total electrical generation)? Our Energy Policy is an impending disaster with a Capital "D,".
We will have climate change—it has happened over the entire history of the earth, with or without mankind.
The deceit, treachery and lying (not misinformation, disinformation or untruth) done to impose this on the American public is an OUTRAGE!! This is not an honest mistake. The whole premise is a lie and there are 1,428 pages of cryptic, hidden, buried and undesirable provisions in there. The prima facie case is that the whole premise is a deliberate lie and therefore none of its contents can be trusted…..again!
"If a nation expects to be ignorant and free, it expects what never was and never will be." - Thomas Jefferson
A better idea.
The American Society of Civil Engineers (ASCE) has given the U.S. an overall "D" grade in 15 categories of infrastructure and we need to spend $2.2 trillion over the next 5 years or have more (broken power line in Ohio causing a 55 million person blackout) catastrophic levee failures like New Orleans and the Midwest last year, the bridge failure in Minneapolis in 2007—an urgent and immediate need providing real jobs for many already skilled and qualified Americans.
House of Representatives (Roster by State)
http://www.house.gov/house/MemberWWW_by_State.shtml
(Cap & Tax) American Clean Energy and Security Act of 2009 (Placed on Calendarin Senate) [H.R.2454.PCS] (1,428 pages)
http://thomas.loc.gov/cgi-bin/query/D?c111:13:./temp/~c111XfYu3t
http://clerk.house.gov/evs/2009/roll477.xml .
Senate (Roster by State)
http://www.senate.gov/general/contact_information/senators_cfm.cfm?OrderBy=state&Sort=ASC
Senate (Active Legislation)
http://www.senate.gov/pagelayout/legislative/b_three_sections_with_teasers/active_leg_page.htm
By Mark B. Rasmussen
Mark is a real estate appraiser/broker by profession
Copyright © 2009 Mark B. Rasmussen
© 2005-2019 http://www.MarketOracle.co.uk - The Market Oracle is a FREE Daily Financial Markets Analysis & Forecasting online publication.

Only logged in users are allowed to post comments.
Register/ Log in