The following are a selection of economic and financial markets analysis online video's.
The Innocence of Christians - Just the Facts Without Any Bad Acting

7th Oct 2012 - 27 minutes
Everyone is aware of the recent amateur 15minute production by the name of "Innocence of Muslims" whose primary goal was to incite violence by outraging the followers of Islam through its offensive depictions.
Instead the following documentary that whilst focusing primarily on Christianity but could similarly apply to all religions, and done without attempting to incite violence through offensive depictions but just focusing in the facts. Let this be both an education for all and a lesson to others that contemplate producing analysis of religion.
The religious myth is the most powerful device ever created and serves as the psycholgical soil upon which other myths can flourish.
Economic Collapse Triggering the First Great War Of The 21st Century

24th Sept 2012 - 20 minutes
Top trends forecaster Gerald Celente says, "The first great war of the 21st century has begun, and people are afraid to call it what it is." Celente says the extreme violence in in the Middle East and North Africa is Not because of a movie that pokes fun at Islam. It's because of decades of bad U.S. foreign policy. Celente calls people like Rudolf Giuliani a "s***head" and a "scumbag" for lying to the American people about the real reasons why the Muslim world is enraged. Celente goes on to say, "If anybody says I went over the edge, this is a matter of life and death." Celente also believes the world is being taken to war because the world economy ". . . is collapsing. It's collapsing in front of our eyes. The numbers are there." Celente tells people to "buy gold and silver" to preserve wealth and says, "All around the world they are dumping dough into their economies to keep them going." Join Greg Hunter as he goes One-on-One with Gerald Celente of the Trends Research Institute.
Money, Banking, and the Federal Reserve
14th Feb 2012 - 45 minutes
Thomas Jefferson and Andrew Jackson understood "The Monster". But to most Americans today, "Federal Reserve" is just a name on the dollar bill. They have no idea of what the central bank does to the economy, or to their own economic lives; of how and why it was founded and operates; or of the sound money and banking that could end the statism, inflation, and business cycles that the Fed generates.
Dedicated to Murray N. Rothbard, steeped in American history and Austrian economics, and featuring Ron Paul, Joseph Salerno, Hans Hoppe, and Lew Rockwell, this extraordinary documentary is the clearest, most compelling explanation ever offered of the Fed, and why curbing it must be our first priority.
Alan Greenspan was not, we're told, happy about this 1996 blockbuster. Watch it, and you'll understand why. This is economics and history as they are meant to be: fascinating, informative, and motivating. This movie could change America.
The Lunacy of Soviet Communist Central Planning
12th Dec 2011 - 45 minutes
This 1992 documentary, The Engineers' Plot, is a history of Soviet central economic planning. Central planning did not work. This is a planned society that modeled its premier showcase city after Gary, Indiana. The video is a fine demonstration of the truth of Ludwig von Mises' 1920 essay, "Economic Calculation in the Socialist Commonwealth." Mises argued that the socialist system is irrational, because it cannot price anything rationally. You will especially enjoy the parade of marching working women in white dresses. This is a Busby Berkeley extravananza, Soviet style.
Prechter: "The Trend Is Exhausted", What's the Real Problem with Today's Stock Market
28th Nov 2011 - 2 minutes
What is the real problem with today's market? Watch this excerpt from Robert Prechter's special, video issue of the August 2011 Elliott Wave Theorist. Prechter shows you how the buildup of dollar-denominated debt has brought us to what he calls a critical market juncture.
Download : The Most Important Investment Report You'll Read for 2012
Robert Prechter on the importance of Keeping Your Money Safe in a Stocks Bear Market Environment
23rd Nov 2011 - 3 minutes
In an interview with the Mind of Money, Robert Prechter stresses the importance of keeping your money safe in this bear market environment. According to the Elliott wave model, we have entered a critical phase in the market. This 3-minute video clip will help you to prepare for what's ahead.
Download : The Most Important Investment Report You'll Read for 2012
Inflation Warning: Inflating Your Economy Means Playing with Fire
10th Nov 2011 - 36 minutes
GoldMoney founder James Turk interviews When Money Dies author Adam Fergusson, who discusses the parallels and differences between the Weimar inflation and the situation in the US and Europe today. "I don't see how any of these [Western] economies can grow their way out of the extraordinary debts that they have."
Wall Street Conspiracy to Bankrupt the United States
8th Nov 2011 - 44 minutes
Jesse Ventura Massive ongoing consipracy of instutional corruption to bankrupt the nations of the world.
The Economic Collapse - How It Will Happen
12th Oct 2011 - 8 minutes
Discussion about how the coming economic collapse will happen, and how to prepare yourself.
First - Imports to the Country increase drastically and exports decrease.
Second - The Federal Reervse introduces more money to lend, the stock market goes up saturated by....
Note - last minute is an advert for a food supplier.
Momentum Trading Technical Analysis Using MACD
16th Sept 2011 - 2 minutes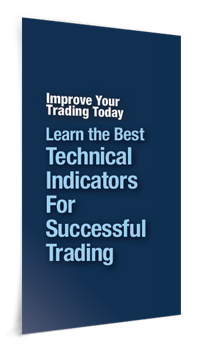 Learn the Best Technical Indicators for Successful Trading
In this free report, you will learn the tools of the trade directly from the analysts at Elliott Wave International. This free report uses both video lessons and reports to teach you how to incorporate technical indicators into your analysis to improve your trading decisions. Get your technical indicators report now.
About the Publisher, Elliott Wave International Founded in 1979 by Robert R. Prechter Jr., Elliott Wave International (EWI) is the world's largest market forecasting firm. Its staff of full-time analysts provides 24-hour-a-day market analysis to institutional and private around the world.
Pimco's Gross: U.S. Lawmakers "Don't Get" Implicatio​ns of Debt Ceiling Debate
16th July 2011 - 14 minutes
Bill Gross of Pimco spoke to Bloomberg Television's Tom Keene this afternoon about the economy, the debt debate in Washington and the European stress tests. Gross said that he doesn't expect QE3, but that he expects the Fed to reiterate language. He also said that lawmakers "don't get" the long-term implications of the debt debate and that they "need to approach it gradually" when it comes to cutting spending.
Banks Playing the Credit Rating Theatre Game
6th July 2011 - 6 minutes
Ratigan, Eliot Spitzer and comedian Sherrod Small play a game of credit rating theater. There is extreme truth in this little bit of comedic fiction, including the fact that absolutely nothing has changed. Pass this one to a friend. This clip is phenomenal.
How to Protect Yourself From the Debt Crisis Second Recession
19th June 2011 - 6 minutes
Jim Rogers On The Ratigan Show, Tells Viewers To Get Ready To Protect Themselves
Too Big to Fail, HBO Financial Crisis Propaganda Video
3rd June 2011 - 19 minutes
HBO's fairy tale propaganda piece on the Financial Crisis, masking the truth of Investment Banks engaged in massive fraud aided by central banks, goes a long way towards explaining why the population remains so docile despite the magnitude of the financial crimes that continue to be committed against them (the tax payers).
The truth that HBO and the mainstream press will never admit to is that the U.S. Federal Reserve bank is responsible for the financial crisis.

FRAUD: Federal Reserve Is Selling Put Options On Treasury Bonds To Drive Down Yields
18th April 2011 - 12 minutes
video on the manipulation of the debt markets by the Fed in the Matières à Réflexion

Stiglitz: Of the 1%, By the 1%, and for the 1% and the Downward Spiral Into the Abyss Part 2
11th April 2011 - 6 minutes
Listen to what Stiglitz has to say, and think about it. He is not perfect, the documentary Inside Job was not perfect, but start thinking for yourselves, and stop taking the easy route of allowing others to think for you, and mouth their slogans. They are only too willing to tell you what to think, what is real even if your eyes say no, if you let them.

Stiglitz: Of the 1%, By the 1%, and for the 1% and the Downward Spiral Into the Abyss Part 1
11th April 2011 - 15 minutes
Listen to what Stiglitz has to say, and think about it. He is not perfect, the documentary Inside Job was not perfect, but start thinking for yourselves, and stop taking the easy route of allowing others to think for you, and mouth their slogans. They are only too willing to tell you what to think, what is real even if your eyes say no, if you let them.
Richard Russell Says Gold is the Safest Currency
12th Mar 2011 - 8 minutes
Are you satisfied with the amount of gold you own if monetary and fiscal circumstances deteriorate? Are you prepared to profit from the mania in precious metals that Doug Casey projects is ahead? If not, start the year right with a risk-free trial to BIG GOLD, where we list the safest dealers to buy physical metal and the best stocks to profit from the ongoing bull market. Check it out here.

The Constraints on Silver Supply
11th Mar 2011 - 10 minutes
Ed Steer, editor of the free Gold & Silver Daily newsletter and longtime GATA member, believes that silver will go to the moon, and soon. Read his explanation why that's the case and how you can profit from this enourmous upswing by reading his report, The Case for $60 Silver.

Remember to check back for regular updates.
By Nadeem Walayat, The Editor
MarketOracle.co.uk
Copyright © 2007 The Market Oracle- All Rights Reserved.
Disclaimer: The articles published on this site are a matter of opinion provided for general information purposes only and is not intended as investment advice. Information and analysis are derived from sources and utilising methods believed to be reliable, but we cannot accept responsibility for any trading losses you may incur as a result of this analysis. Comments within the text should not be construed as specific recommendations to buy or sell securities. Individuals should consult with their personal financial advisors before engaging in any trading activities.