Analysis Topic: Politics & Social Trends
The analysis published under this topic are as follows.

Tuesday, January 14, 2020
I predict that 20% of colleges and universities will shut down or merge in the next 10 years, and probably more.
It was a good run.
Most people fail to understand that higher education is in itself countercyclical. When the economy is bad, and people lose jobs, many of them will go back to school.
You have probably heard about the for-profit education boom and bust. That is old news. You might not have heard that total enrollment has been declining for the last eight years as the economy has improved.
What comes next will pulverize nearly every institution of higher learning in the country, private and public.
Read full article...

Read full article...
---

Tuesday, January 07, 2020
We have a trade deal! Should we pop the champagne corks?
If so, we better hurry. The Trump administration wants to slam 100% tariffs on French champagne—retaliation for France's new digital services tax. This trade war has more than one battlefield.
But China is the biggest, and last week the Trump administration said it had reached a "Phase 1" agreement with China. The president postponed a new round of tariffs that would have taken effect Dec. 15.
Read full article...

Read full article...
---

Sunday, December 29, 2019
When you write for a wide audience, no matter what you say, or how carefully you say it, some people will misunderstand. Sometimes it's amusing. Reading through my feedback (and I do read all of it), I get called both heartless capitalist and bleeding-heart socialist in reaction to the same article.

In fact, I'm neither. I am a capitalist, and proudly so. I believe free markets are the best way to bring maximum prosperity and peace for everyone. But I'm not heartless, nor do I think markets are perfect. Even the best medicines can have serious side effects. That is doubly so when you aren't taking the medicine correctly.
Read full article...

Read full article...
---

Saturday, December 28, 2019
The Green New Deal resolution that was introduced into the U.S. House of Representatives in February hit a wall in the Senate, where it was called unrealistic and unaffordable. In a Washington Post article titled "The Green New Deal Sets Us Up for Failure. We Need a Better Approach," former Colorado governor and Democratic presidential candidate John Hickenlooper framed the problem like this:
The resolution sets unachievable goals. We do not yet have the technology needed to reach "net-zero greenhouse gas emissions" in 10 years. That's why many wind and solar companies don't support it. There is no clean substitute for jet fuel. Electric vehicles are growing quickly, yet are still in their infancy. Manufacturing industries such as steel and chemicals, which account for almost as much carbon emissions as transportation, are even harder to decarbonize.
Read full article...

Read full article...
---

Saturday, December 21, 2019
'We strongly believe that no country should have to sacrifice their economic prosperity or energy security in pursuit of environmental sustainability.' https://www.sciencedirect.com/science/article/pii/S2211467X19300677
Climate-change mitigation this coming decade will be a train-wreck of unparalleled proportions. Let's look over The Players:

One: The reality of the utter present exhaustion of the global financial and political model. The elephant in the room.

Two: the climate-change-denial lobbyists, funded by the extractive industries, particularly in the U.S. and Australia, who have effectively stymied mitigation for decades.
Read full article...

Read full article...
---

Wednesday, December 18, 2019
In Part 1 of this article I tried to link the greed and depravity of those pulling the strings behind the curtain of the Deep State with perpetual warfare being waged by the military industrial complex and the purposeful dumbing down of the populace so propaganda spewed by the Deep State's media mouthpieces finds fertile ground. Pink Floyd's lyrics from their existential album – Dark Side of the Moon – continue to resonate today, even more than they did in 1973.
Breathe
Breathe, breathe in the air Don't be afraid to care Leave, don't leave me Look around, choose your own ground
Long you live and high you fly Smiles you'll give and tears you'll cry And all you touch and all you see Is all your life will ever be
I knew Part 1 of this article would be easier to write than Part 2 because I'm more comfortable writing about financial issues and expounding upon the political and economic degradation of our empire of debt. Pondering my life and choices I've made or haven't made is something I'd rather not think about. But, as I was driving home from getting blood work done last Saturday morning, the haunting chords of Breathe emanated from my car radio, urging me to tackle the rest of my article. Breathe is a very short instrumental piece of less than 3 minutes.
Read full article...

Read full article...
---

Tuesday, December 10, 2019
Wall Street owns Washington DC – figuratively speaking. In literal terms, the largest banks in the nation own the Federal Reserve. They also bought and paid for a great number of DC politicians as evidenced by campaign contributions, Congressional voting records and sham oversight.

This was on full display at last week's Committee on Financial Services hearing. "The Honorable Randal Quarles," Vice Chairman of Supervision at the Fed, was among three people called to report for purposes of "oversight." A memo outlining the topics of discussion was published by the committee.
Read full article...

Read full article...
---

Monday, December 02, 2019
And if the cloud bursts thunder in your ear
You shout and no one seems to hear
And if the band you're in starts playing different tunes
I'll see you on the dark side of the moon
Brain Damage, Pink Floyd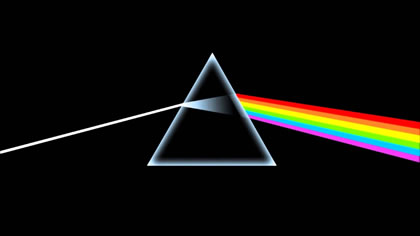 And if the dam breaks open many years too soon
And if there is no room upon the hill
And if your head explodes with dark forebodings too
I'll see you on the dark side of the moon
Brain Damage, Pink Floyd
Read full article...

Read full article...
---

Saturday, November 30, 2019
There is a burgeoning conspiracy theory that Jeffrey Epstein was murdered in his jail cell.

Although it's not really burgeoning, is it? Most people really believe this. I think once a majority of people believe a conspiracy theory, it becomes fact.

Out of all conspiracy theories, this one is certainly plausible—Epstein potentially had a lot of damaging information on a lot of rich, powerful people.

Read full article...

Read full article...
---

Friday, November 22, 2019
In 'The Terminator' series of action films starring Arnold Schwarzenegger, a cybernetic organism (cyborg) is programmed from the future to go back in time and kill the mother of the scientist who leads the fight against Skynet, an artificial intelligence system that will cause a nuclear holocaust.
Terrifying and at times comical ("I'll be back", "Make my day") The Terminator cyborg was among the first presentations of artificial intelligence (AI) to a global audience. ("C3PO" and "R2D2" of Star Wars fame and "Data" from Star Trek also qualify) The robotic assassin also depicted an extreme scenario of what could happen when "machine learning", a vital element of AI, runs amok - ie. when machine intelligence surpasses human intelligence to the point when the machines take over and try to eliminate the humans who created them.
While numerous facets of AI have been developed over the past couple of decades, all with positive outcomes, the fear of AI being programmed to do something devastating to the human race, of computers "going rogue", continues to persist.
Read full article...

Read full article...
---

Friday, November 15, 2019

When America established its new nation in 1776, its actions were guided by a Declaration of Independence and a Constitution which included a government subject to the consent of its people, liberty, and freedom of speech, religion, property, and assembly. As a new nation narrowly escaping oppression from England, it originally would not conquer any other nation. It was not going to follow the practice of colonialism and oppression that so many European nations embraced at that time. But somehow, over decades, America abandoned its original principles of non-intervention and ultimately became an empire ruling most of the world. It is the forces, causes and timing of this abandonment from its original exceptional principles of non-intervention to outward expansion, conquest, and its eventual consequences that is scrutinized in this article.
Herein, the term "exceptionalism" is applied to America's form of government, its Constitution, and original principles of non-intervention in the affairs of other countries. However, the term "exceptionalism" was first used and popularized through Joseph Stalin in 1929 to portray America, which because of its capitalism and high standard of living was highly resistant to communist goals for advancing socialism in this country – and therefore was characterized as an exceptional nation. As we will read in this article America easily and rather quickly gave up its exceptionalism to embrace conquest.
Read full article...

Read full article...
---

Tuesday, November 05, 2019
In Hong Kong, somewhere between 1–2 million people (out of a 7+ million population) have taken to the streets protesting an extradition bill proposed by Beijing.

These protests have been ongoing and persistent. That the extradition bill has now been withdrawn is seemingly not enough to satisfy a smaller but active protest group.

And then came the furor over the NBA. The general manager of the Houston Rockets, Daryl Morey, tweeted out a small and rather innocuous message of support for the Hong Kong protesters.
Read full article...

Read full article...
---

Wednesday, October 30, 2019
Many Democrats really want to impeach President Trump. According to a Pew Research poll conducted after the latest round of Democratic debates, 40% of Democratic respondents said that beating Donald Trump was the number one issue in the upcoming election. It's not domestic policies, not foreign policy, not protecting any class of people, but simply making sure that, come January 2021, his name is not on the White House door.
Obviously, this goes far beyond wanting one's political party to win. I'm not going to list out reasons why. We're all well-versed in the current political battles. But focusing on removing him from office either before or during the election leaves precious little time to discuss national issues.
Read full article...

Read full article...
---

Tuesday, October 29, 2019

Prior to the modern age, when war was engaged in, combatants, for the most part, acted by a code of conduct which attempted to minimize civilian deaths and the destruction of non-participants' property. With the onset of the democratic age and the idea of "total war" such modes of conduct have tragically fallen by the wayside, the consequence of which has made warfare far more bloody and destructive.
The ultimate violation of "just warfare" has been the possession and use of nuclear weapons which by their very nature cannot be reconciled with any notion of a civilized society. Of all the hysteria over "terrorism," nuclear weapons are rarely discussed anymore, but are the ultimate form of terror.
Read full article...

Read full article...
---

Friday, October 25, 2019

Every spring, millions of American high school kids are faced with this choice.
It sounds like a no-brainer. And it used to be a no-brainer... because college used to cost a reasonable amount of money.
As recently as 1980, you could get a four-year bachelor's degree at a public school for less than $10,000, on average. These days it'll cost you at least $40,000… or upward of $140,000 for a private school... or well over $250,000 for a top school.
Unless a kid has rich parents or a full ride scholarship, he must borrow a ton of money to pay for the privilege of attending college.
Read full article...

Read full article...
---

Tuesday, October 22, 2019

I'm stupid about the cost of a lot of things. I don't mean uneducated, or lacking knowledge. I'm talking about downright dumb as a stump. Thank goodness the Bureau of Labor Statistics (BLS) is around to set me straight.
Take my television, for instance.
Read full article...

Read full article...
---

Monday, October 14, 2019
Do not underestimate the 'power of underestimation'. They can't stop you, if they don't see you coming." ― Izey Victoria Odiase
During the summer of 2008 I was writing articles a few times per week predicting an economic catastrophe and a banking crisis. When the biggest financial crisis since the Great Depression swept across the world, resulting in double digit unemployment, a 50% stock market crash in a matter of months, millions of home foreclosures, and the virtual insolvency of the criminal Wall Street banks, my predictions were vindicated. I was pretty smug and sure the start of this Fourth Turning would follow the path of the last Crisis, with a Greater Depression, economic disaster and war.
Read full article...

Read full article...
---

Saturday, October 12, 2019

Social Security is a textbook illustration of how government programs go off the rails.
It had a noble goal: to
help
elderly and disabled Americans, who can't work, maintain a minimal, dignified living standard.
Back then, most people either died before reaching that point or didn't live long after it. Social Security was never intended to do what we now expect, i.e., be the primary incom source for most Americans during a decade or more of retirement.
Life expectancy when Social Security began was around 56. The designers made 65 the full retirement age
because
it was well past normal life expectancy.
No one foresaw the various medical and technological advances that let more people reach that age and a great deal more, or the giant baby boom that would occur after World War II, or the sharp drop in birth rates in the 1960s, thanks to artificial birth control.
Read full article...

Read full article...
---

Saturday, October 05, 2019
In John Steinbeck's epic novel 'The Grapes of Wrath', a poor family of tenant farmers and thousands of other "Oakies" hitch up their wagons to make the trek to California in search of work and a better life. A savage drought had turned their farms into fields of dust.
Current growing conditions are nothing like those described in Steinbeck's book, but US farming states are certainly seeing the effects of climate change - particularly with respect to irrigation.
As the earth warms, wet areas become wetter and dry areas drier. Less rainfall means less new water to refill aquifers, nature's vast underground lakes of fresh water that thousands of American farmers, and millions worldwide, draw water from for drinking and watering crops.
A study by the University of Arizona predicts that climate change in the US will pull groundwater out of four important aquifers, faster than they can be recharged.
Read full article...

Read full article...
---

Wednesday, September 18, 2019

Central bankers are out of ammunition. Mark Carney, the soon-to-be-retiring head of the Bank of England, admitted as much in a speech at the annual meeting of central bankers in Jackson Hole, Wyo., in August. "In the longer-term," he said, "we need to change the game." The same point was made by Philipp Hildebrand, former head of the Swiss National Bank, in a recent interview with Bloomberg. "Really, there is little if any ammunition left," he said. "More of the same in terms of monetary policy is unlikely to be an appropriate response if we get into a recession or sharp downturn."
"More of the same" means further lowering interest rates, the central bankers' stock tool for maintaining their targeted inflation rate in a downturn. Bargain-basement interest rates are supposed to stimulate the economy by encouraging borrowers to borrow (since rates are so low) and savers to spend (since they aren't making any interest on their deposits and may have to pay to store them). At the moment, over $15 trillion in bonds are trading globally at negative interest rates, yet this radical maneuver has not been shown to measurably improve economic performance. In fact, new research shows that negative interest rates from central banks, rather than increasing spending, stopping deflation and stimulating the economy as they were expected to do, may be having the opposite effects. They are being blamed for squeezing banks, punishing savers, keeping dying companies on life support and fueling a potentially unsustainable surge in asset prices.
Read full article...

Read full article...
---