Analysis Topic: Stock & Financial Markets
The analysis published under this topic are as follows.

Thursday, July 17, 2008
The bear market in US stocks which was initially flagged by the Transport Index in July 07, and was confirmed by the Industrials in October 07, is gaining pace as can be clearly seen in the chart below: the industrial index has crashed through the red 200 day moving average (dma) line.
High oil prices, a crashing real estate market, growing banking troubles and falling consumer confidence all indicate that this bear still has more legs. As with all pullbacks, at some stage it is reasonable to expect an oversold bounce, but given the current market sentiment I would not participate in any long strategy until the earnings season is over. Thus I advise waiting until the forth week in July before considering investing on the bull side.
Read full article...

Read full article...
---

Thursday, July 17, 2008

You may recall our previous article in August 2007, " Fear in the Streets – A Dress Rehearsal ".
Well it looks like now the fat lady has not only warmed up but is singing and hitting that high C. This time the fear is real with IndyMac Bank in California disappearing, and Freddie Mac and Fannie Mae under a great deal of stress. Yes, more government bailouts which will cost billions and even more reason for a U.S. Dollar collapse. So, the credit and liquidity crisis continues, the economy slows, oil remains high and inflation is rising in the world setting the stage for much higher prices for gold and silver in the coming months and years.
Read full article...

Read full article...
---

Thursday, July 17, 2008
Staggered capitulation indications are now coming in from market indicators ...
Everyone is looking at the VIX (Volatility Index) and wondering where and when it will show the capitulation that the Pit Traders have been looking for.
Read full article...

Read full article...
---

Wednesday, July 16, 2008
Many investors don't look at the long term picture of what is happening. I am talking about looking at
10 to 20 year periods of time. If you looked that far out on a number of key stocks and indexes, you would understand the gravity of the current condition we are in.
This morning, we will look at 6 long term charts that will give you a clearer picture of the incredible damage that has occurred to our financial structure and economy. As you will see in the last paragraphs, there is also an important message behind today's analysis.
Read full article...

Read full article...
---

Wednesday, July 16, 2008

Martin Hutchinson
writes: Welcome to the latest offshoot of the subprime-mortgage debacle: A burgeoning U.S. pension-fund crisis. Since the global financial crisis struck last fall, the largest 1,500 U.S. public companies have lost a combined $280 billion from their pension funds. Assuming the stock market doesn't move much from here, a typical U.S. company can expect its pension expense – a direct charge against profits – to increase between 20% and 30% in 2009.
Read full article...

Read full article...
---

Wednesday, July 16, 2008
Communism was a public relations gift to the bankers. By diverting the dialogue to "controlled versus free markets" it obscured the bankers' real intent—to insert debt into every aspect of free markets. The bankers' overwhelming success however would destroy both the bankers and the free markets on which they preyed.
Parasitoidism is the relationship between a host and parasite where the host is ultimately killed by the parasite. This is what is happening to the US . Once the most powerful and productive economy in the world, the US , indebted by bankers and government spending beyond its ability to repay, is headed towards sovereign bankruptcy.
Read full article...

Read full article...
---

Tuesday, July 15, 2008

The chart below shows a serious breakdown, but the horizontal count target has already been met. The chart should pull back up before finally making up its mind
Read full article...

Read full article...
---

Tuesday, July 15, 2008
The announcement by US Treasury Secretary Henry Paulson together with Federal Reserve chief Bernanke, that the US Government will bailout the two largest guarantors of housing mortgage debt—the Fannie Mae and Freddie Mac—far from calming financial markets, has confirmed what we have said repeatedly in this space: The Financial Tsunami which began in August 2007 in the relatively small "sub-prime" high risk US mortgage securitization market, far from being over, is only gathering momentum.
Read full article...

Read full article...
---

Tuesday, July 15, 2008

The spending habits of the largest single element of the economy can provide important information as to the major peaks and troughs of the stock market. The consumer, which equals about 2/3rds of the economy, plays a vital role in the business cycle. The normal contraction and expansion of the economy often requires the consumer to shift their spending to reflect the current state of the economy. This shifting of spending habits between discretionary and staples provides valuable clues to the major peaks and lows of the stock market.
Read full article...

Read full article...
---

Tuesday, July 15, 2008

Almost 4 months to the day after the Fed backed the JP Morgan rescue of Bear Stearns, the Fed and the US Treasury intervene to provide a 3-part rescue plan for US Government Sponsored Enterprises Fannie Mae and Freddie Mac. The US Treasury will increase its existing $2.25 bln lines of credit to the two entities, and will assume temporary authority to purchase shares in their equity if the need arose. The Federal Reserve will extend emergency borrowing via the "discount window" to the two entities in return for collateral.
Read full article...

Read full article...
---

Tuesday, July 15, 2008
Jason Simpkins writes: Standing on the steps of the U.S. Treasury building across the street from the White House, Treasury Secretary Henry Paulson asked Congress for the power to prop up Fannie Mae ( FNM ) and Freddie Mac ( FRE ), the two failing mortgage giants involved with nearly half of the $12 trillion U.S. mortgage market.
"The president has asked me to work with Congress to act on this plan immediately," Paulson said Sunday. "Fannie Mae and Freddie Mac play a central role in our housing finance system and must continue to do so in their current form as shareholder-owned companies. Their support for the housing market is particularly important as we work through the current housing correction."
Read full article...

Read full article...
---

Monday, July 14, 2008

The last four days have seen the already distressed US banking sector lurch towards the precipice of a full blown financial system meltdown. Banks that have already seen stock price falls of as much as 90% were again hit today with many falling a further 5% to 10% on fears that a series of cascading bank failures were about to be triggered following the collapse of Indymac bank on Friday, as a run on the bank had panicking depositors withdrew funds at the rate of a billion a day.
Read full article...

Read full article...
---

Monday, July 14, 2008

AFTER TWENTY-FIVE YEARS of booming asset markets, it's getting hard to keep hold of your money, let alone grow it.
Inflation is destroying fixed-income bonds. Stocks have tipped into a bear market, down more than one-fifth worldwide. Real estate suffers both over-supply and an historic shortage (too many units vs. no mortgage finance). And this is clearly no time to launch a business relying on discretionary spending, consumer debt or prompt payment.
Read full article...

Read full article...
---

Monday, July 14, 2008
Current Position of the Market
Long-term trend - The Dow Jones Industrials are deviating from their typical decennial pattern in an election year. Important cycles going into the Fall could be the reason for this, but one also has to consider the possibility that the downward pressure from the 120-yr cycle, which is due to make its low in 2012-2014 has begun to take effect and that October 2007 was the top of the bull market. This is not yet confirmed.
SPX: Intermediate trend - The initial phase of the intermediate correction came to an end on 3/17 at 1257. After a tentative uptrend to 1440, the index has now retraced to slightly below its March low with signs of a rally appearing.
Read full article...

Read full article...
---

Monday, July 14, 2008
What if that was the headline for this coming week, a four hundred point move in the S&P? Most likely, you'd be loading up on out of the money puts or calls , looking for the market to close at record highs or down around 800. If you haven't noticed, those looking for a sudden, dramatic collapse in stocks have been thwarted by a slow, persistent drip downward occasionally punctuated by vicious snapback rallies.
Read full article...

Read full article...
---

Monday, July 14, 2008
The Dow Jones has until recently been closely following the roadmap for 2008 posted on
24th March 2008
as part of the Global Stock markets outlook, i.e. both the rally to early May to 13,136 and the subsequent downtrend to 11,700 by the end of June were virtually spot on. The analysis was confirmed in the analysis of 3rd May 08, which concluded that
Sell in May and Go Away
would be occur this year as transpired during the subsequent decline into the end of June as the below road map chart illustrates from the March article.
Read full article...

Read full article...
---

Sunday, July 13, 2008
"In a sign of some improvement in the credit crisis, Wall Street firms for the first time didn't borrow from the Federal Reserve's emergency lending program and commercial banks also scaled back.
"Investment firms didn't draw such loans for the week ending July 9. They borrowed just $1.7 billion in the previous week ending July 2, down from $6.1 billion in the week before that. Such borrowing rose as high as $38.1 billion in early April.
Read full article...

Read full article...
---

Sunday, July 13, 2008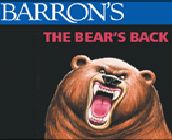 "Finance is the art of passing money from hand to hand until it finally disappears," said Robert W. Sarnoff. This is certainly the way it looked last week as the fall-out of the credit crisis deepened.
Markets had investors feeling dazed and confused after another roller-coaster week amid further evidence of the deteriorating health of the US financial sector and a renewed rise in oil prices. Adding to the pain, Barron's Randall Forsyth said: "Now that the bear market has officially arrived, it may stick around and gnash its teeth for a while – until it's scared away those who remain."
Read full article...

Read full article...
---

Sunday, July 13, 2008
The US Dollar, $USD, plunged below 72.00 to close at at 71.79 as oil rose intraday to $146 a barrel on worries that Israel may attack Iran, renewed militant activities in Nigeria and a strike in Brazil next week.
Stocks fell lower on troubled mortgage GSEs, Fannie Mae, FNM and Freddie Mac, FRE. Today was an epic day a watershed day: the mortgage securitization infrastructure of the US collapsed. The two companies have lost $11 billion in recent months, and their shares have plunged to 1991 levels; they own or guarantee more than $5 trillion in mortgages, MarketWatch reports.
Read full article...

Read full article...
---

Sunday, July 13, 2008
We expect several significant changes to occur in markets over the next week or two. We cover those changes in detail in our expanded 56 page newsletter to subscribers at www.technicalindicatorindex.com , and discuss if those changes will be long-term or simply short-term.
We base our studies of markets on the premise that markets have a language, that they are telling us where they are headed next, so if we can know that language, and listen properly, we can have a huge investing advantage.
Read full article...

Read full article...
---